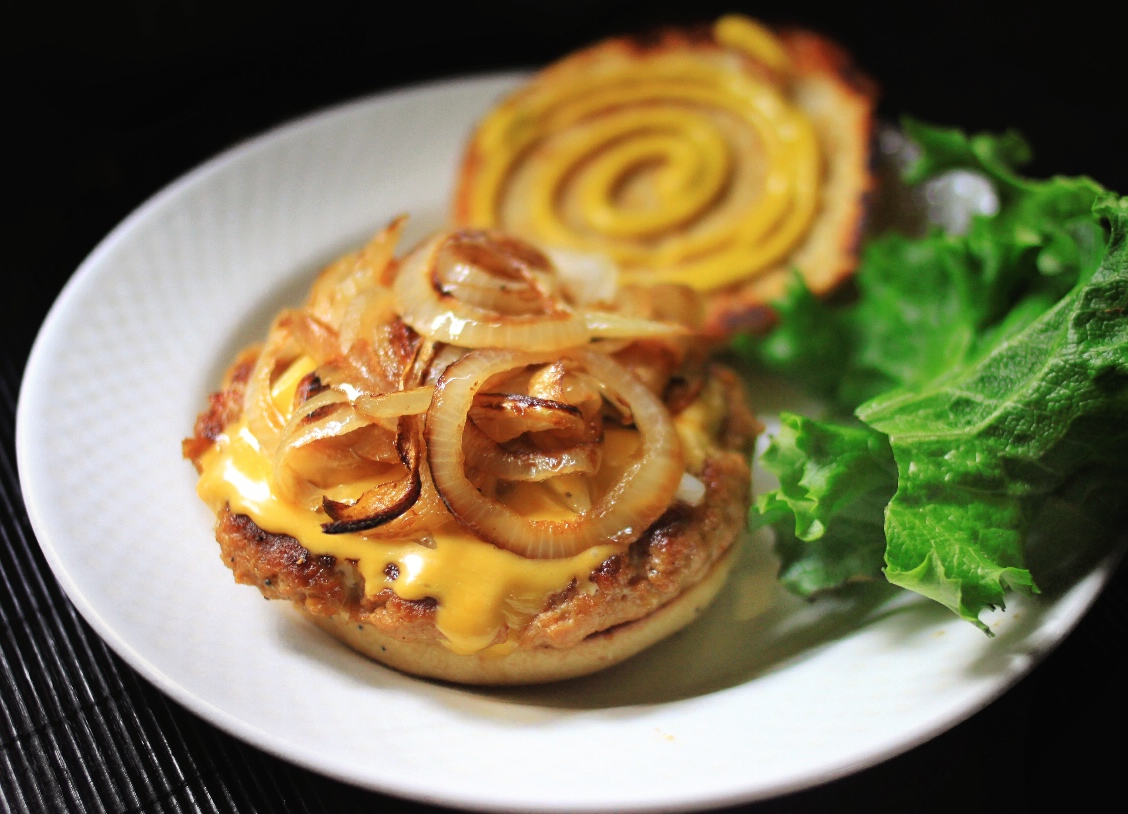 When someone says "veggie burger," I envision this perfectly round, frozen patty. Perhaps laden with black beans, whole grains, and duh – veggies. And then I silently say, "yuck," because burgers are not in the realm of my preferred meals. I can tell you absolutely, without hesitation, how often I crave burgers for any meal: never.
But when you marry a guy whose go-to answer for "what do you want for dinner tonight?" is "I don't know… burger?" eventually you figure out some kind of burger that'll work for you, too. I use Lightlife's Gimme Lean vegan sausage for all sorts of things, especially in recipes where I would've used ground beef earlier in my life. As a kid, my mom made hand-patted hamburger patties and never relied on some pre-made mixture, or formed meat patty. It felt like a no-brainer for me, to create a hand-patted no-meat burger.
As with many vegetarianized recipes I concoct, I treat the vegan sausage as if I were using ground beef. Since Gimme Lean does not have any fat that renders down while cooking, I like to add a bit into the mix in order to create a patty that won't dry out while cooking. The result is a juicy, golden-brown burger that is flavorful and filling. Around here my husband enjoys bleu cheese, tempeh bacon, caramelized onions, American cheese, and mustard on a homemade bun.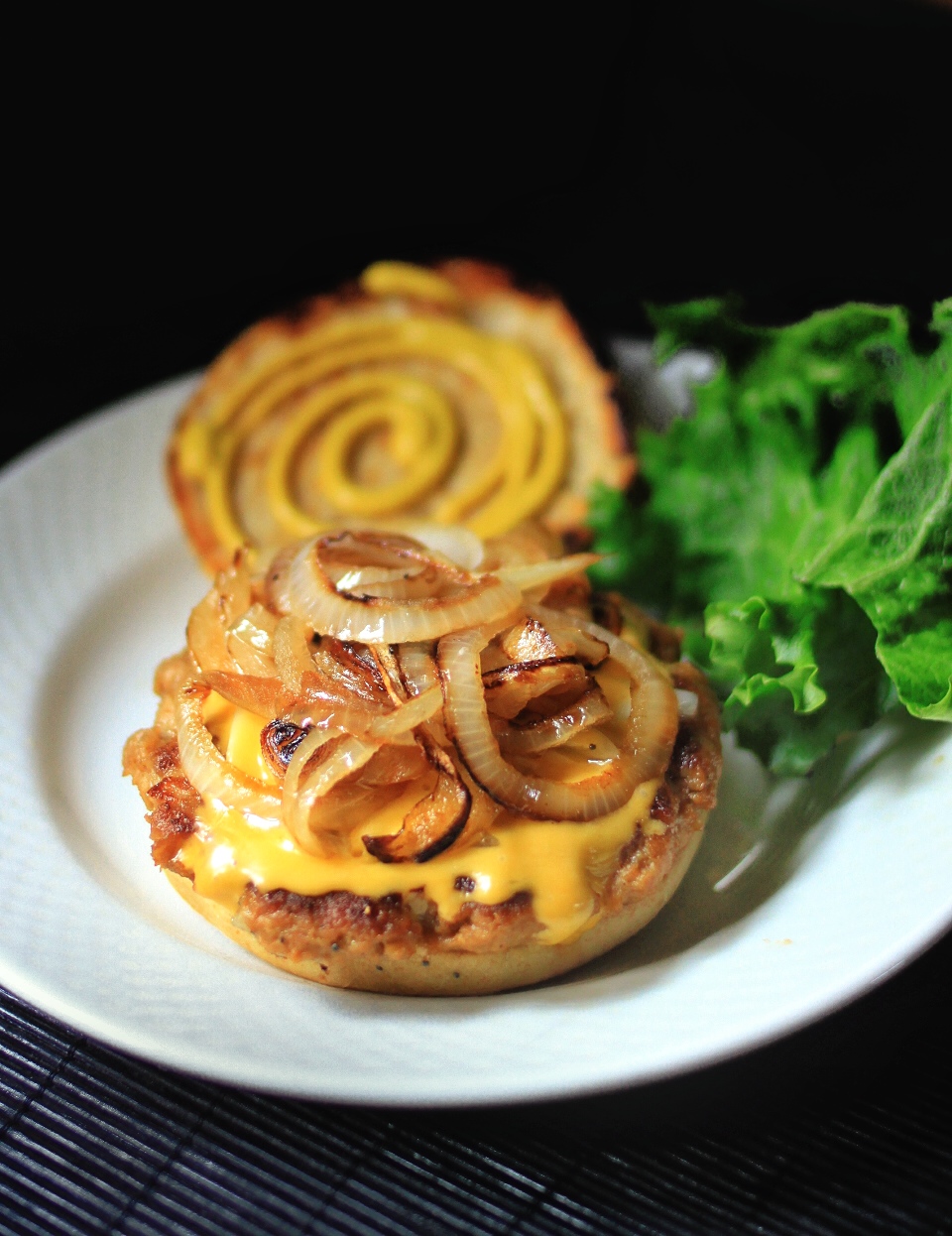 Meaty Veggie Burgers
Yields 8 to 12 patties (depending on your preferred size)
Ingredients:
One 14-oz. tube Gimme Lean vegan sausage (not the "ground beef style")
1 medium onion, minced
2 cloves garlic, minced
1/4 cup sunflower or other lightly flavored oil, plus more for cooking
3 tablespoons butter, cold
1 egg, lightly beaten
1/4 cup panko style bread crumbs
1/2 teaspoon ground black pepper
1/2 teaspoon sea salt
1/2 teaspoon dried basil
1/4 teaspoon dried thyme
pinch of ground smoked paprika
Directions:
In a mixing bowl, combine all of the ingredients. Use your hands to mash everything together evenly. Get messy, don't worry about it. Make sure the bread crumbs are evenly distributed into the mixture, so they get enough moisture.
Meanwhile, heat about two tablespoons of oil in a large skillet over medium-high heat. Scoop about 1/4-cup of mixture into your palm, then flatten into a patty about a half-inch thick, and 4 to 6 inches in diameter, depending on your preference. Place the patties into your heated pan, cooking until golden brown (5-7 minutes) then flip and cook the remaining side until also golden in color (another 4-5 minutes).
You can serve these burgers on hamburger buns, dressed with your favorite toppings – American cheese, bleu cheese, caramelized onions, ketchup, spicy mustard, lettuce, pickles, whatever. You can eat these topped with gravy, alongside rice or mashed potatoes. These veggie burgers are meaty in texture and hearty; they certainly aren't your store-bought frozen variety. Dress them as you would any other burger.