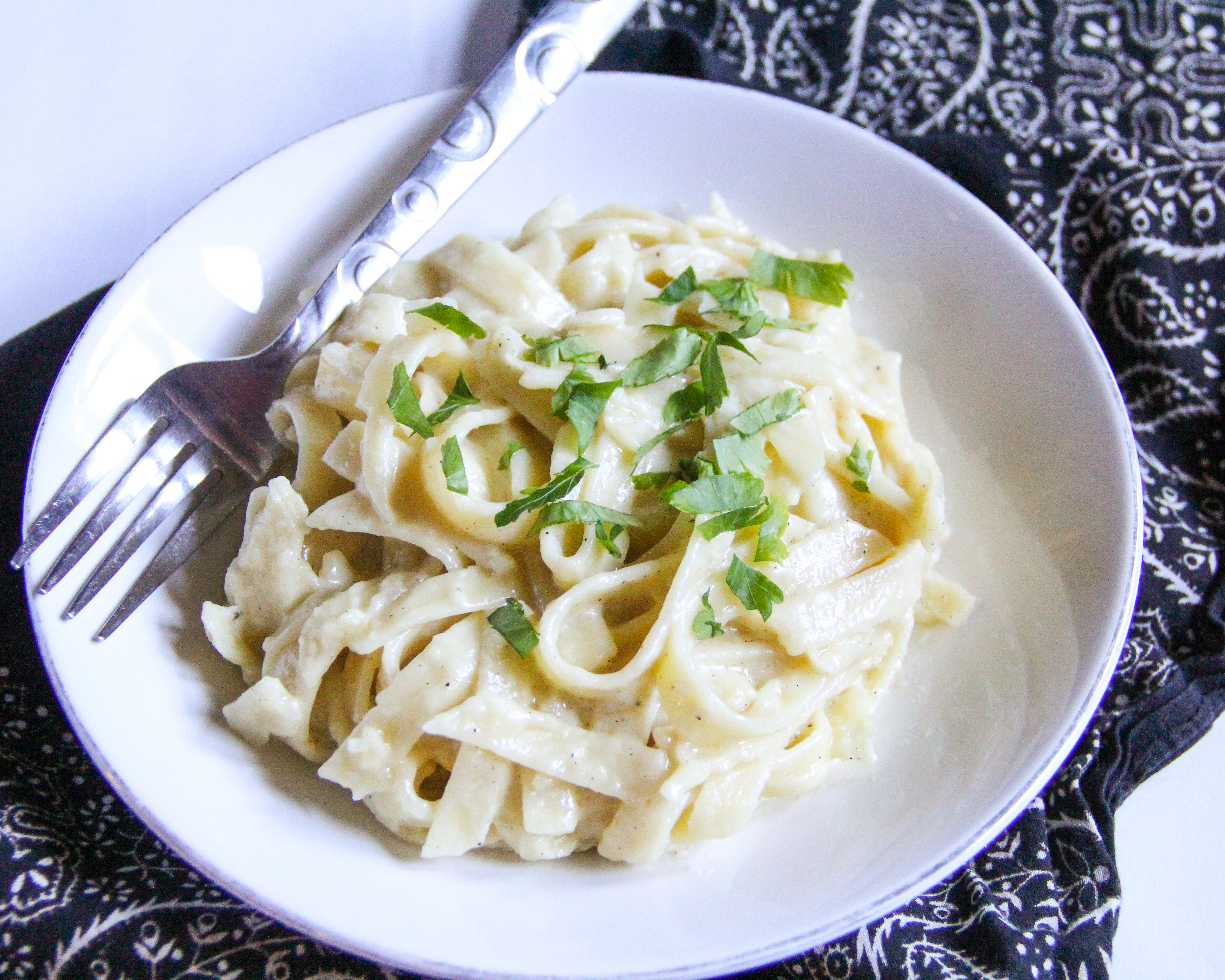 We've been hosting sleepovers nearly every weekend for the last few weeks. My dilemma is never that I adamantly don't like children (OKKKK that's not the dilemma MOST DAYS). I often find myself trying to think of a vegetarian meal that will go over well with non-vegetarian guests, especially if it's a type of cuisine they're not used to.
Growing up, if I didn't want to eat what my mom made (sorry, Mom) then I could: 1) eat it anyway or 2) make my own food. In my adulthood, I find myself trying to appease 9-11 year old appetites. WHAT.
I decided to take a chance and make fettuccine alfredo one Friday night when I knew we were hosting one of Silas's friends. To my amazement, Silas demolished his dinner. His buddy ate two big platefuls AND the next week when he slept over again, he said to me, "Auntie J, that pasta was SO GOOD! OH MY GOODNESS!" So, here's the recipe for you to have as well!
Note:  I've learned that when a recipe calls for scarce ingredients, using quality products is important.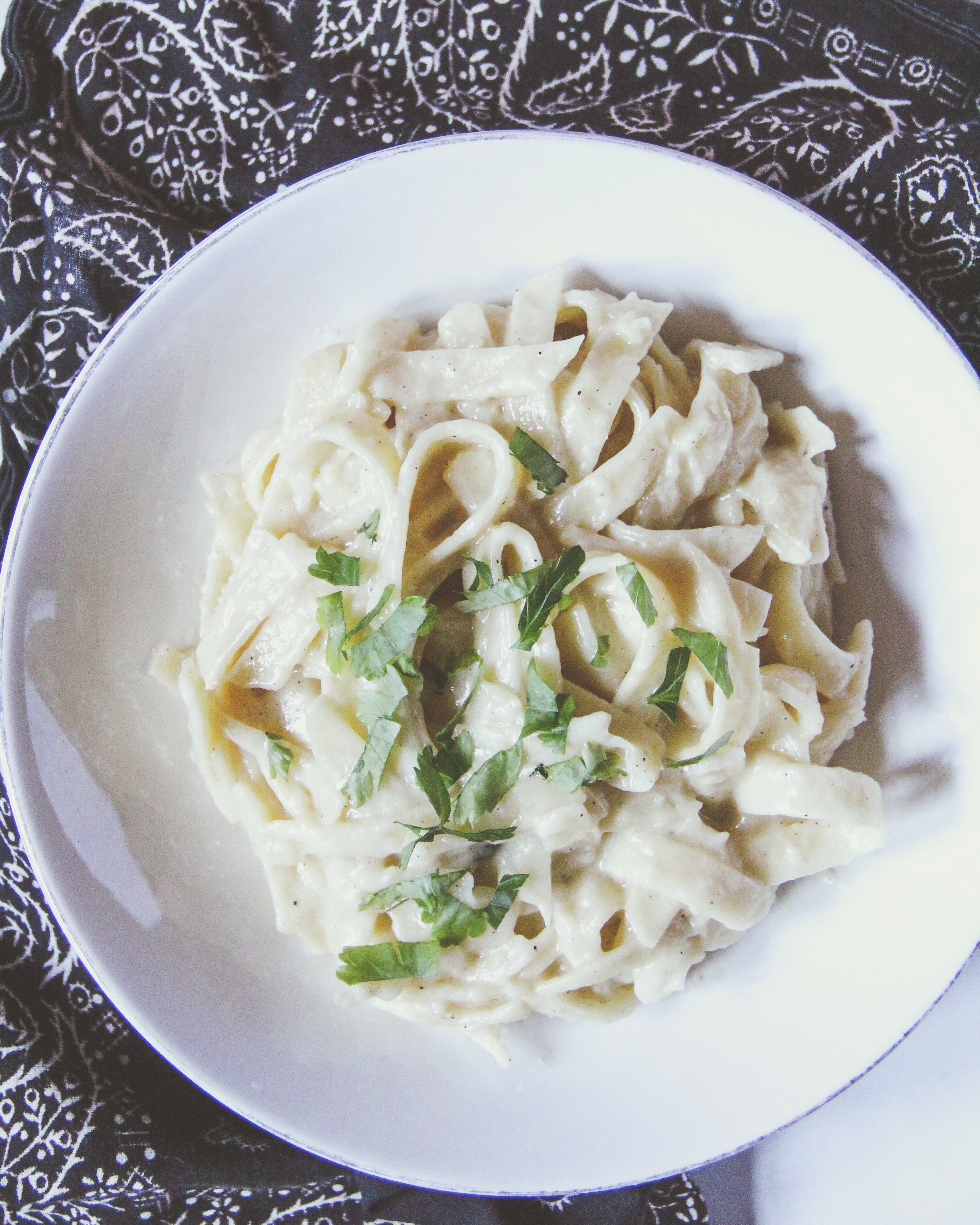 Fettuccine Alfredo
Serves 6-8 folks.
Ingredients:
1 1/2 pounds dried fettuccine noodles
1 1/2 cups heavy cream
1/2 cup (one stick) unsalted butter
2 tablespoons fresh squeezed lemon juice
1 1/2 cups Parmigiano-Reggiano cheese, freshly grated
salt and fresh ground pepper, to your liking
a pinch of fresh ground nutmeg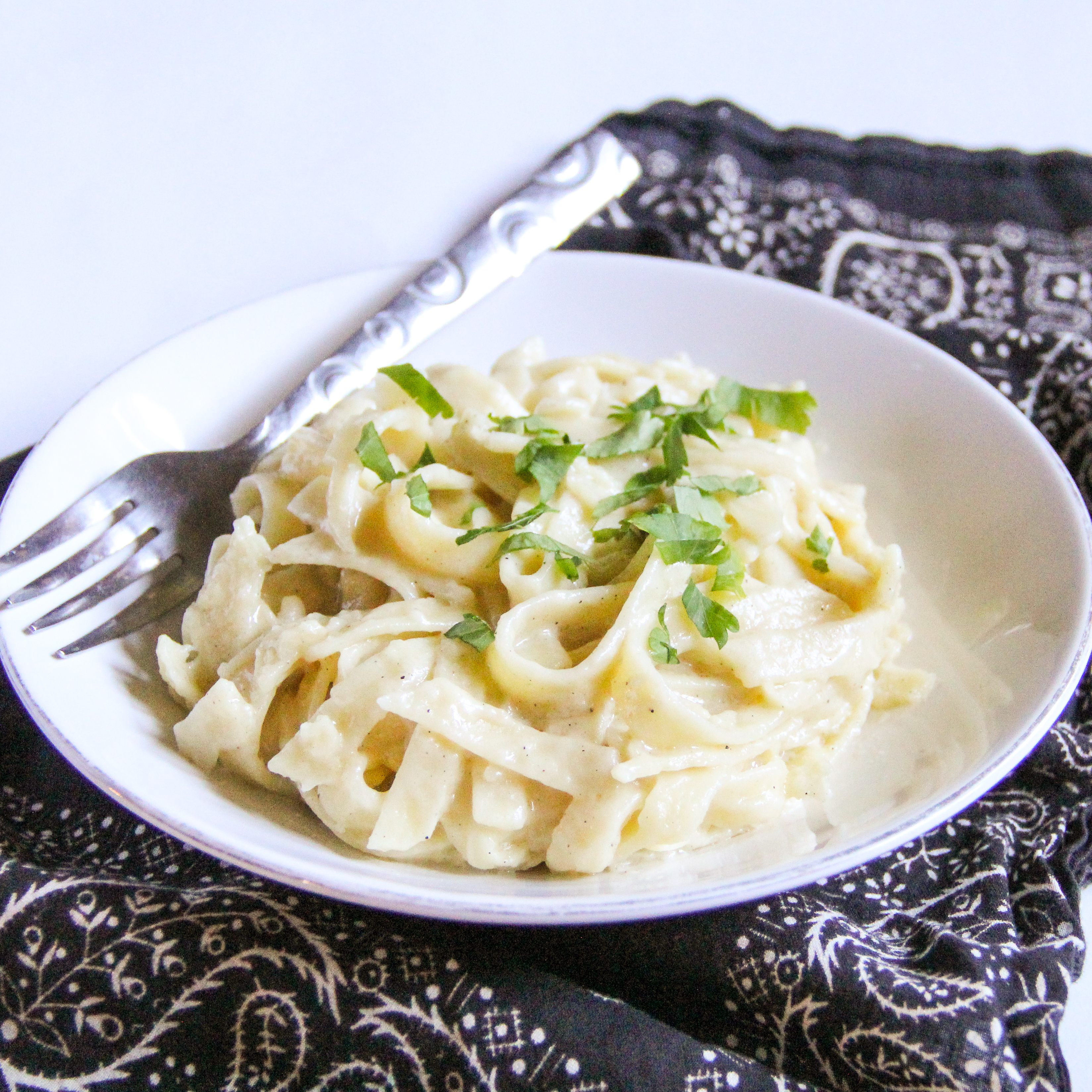 Directions:
Bring a large pot of water to a boil. Generously salt the water (this is your chance to flavor the pasta as it cooks, so don't be afraid to salt profusely). Cook the pasta until al dente.
While the pasta is cooking, add the heavy cream, butter, and lemon juice to a medium-sized pot of their own, over medium heat, whisking occasionally to combine. Continue heating and stirring until the butter completely melts and the mixture is well combined. Add the cheese, a half-cup at a time, stirring with each addition until the sauce is smooth. Taste, then add salt and pepper to your liking. Add a pinch of freshly grated nutmeg. Reduce heat to low.
Drain the cooked pasta, reserving about one cup of the cooking liquid. Return the pasta to the pot, then pour the sauce over the noodles. Gently toss well, until all the noodles are covered with sauce. If you need to, add some of the pasta cooking water to help make everything more smooth.
Serve immediately, topping with a bit of fresh ground pepper if you'd like.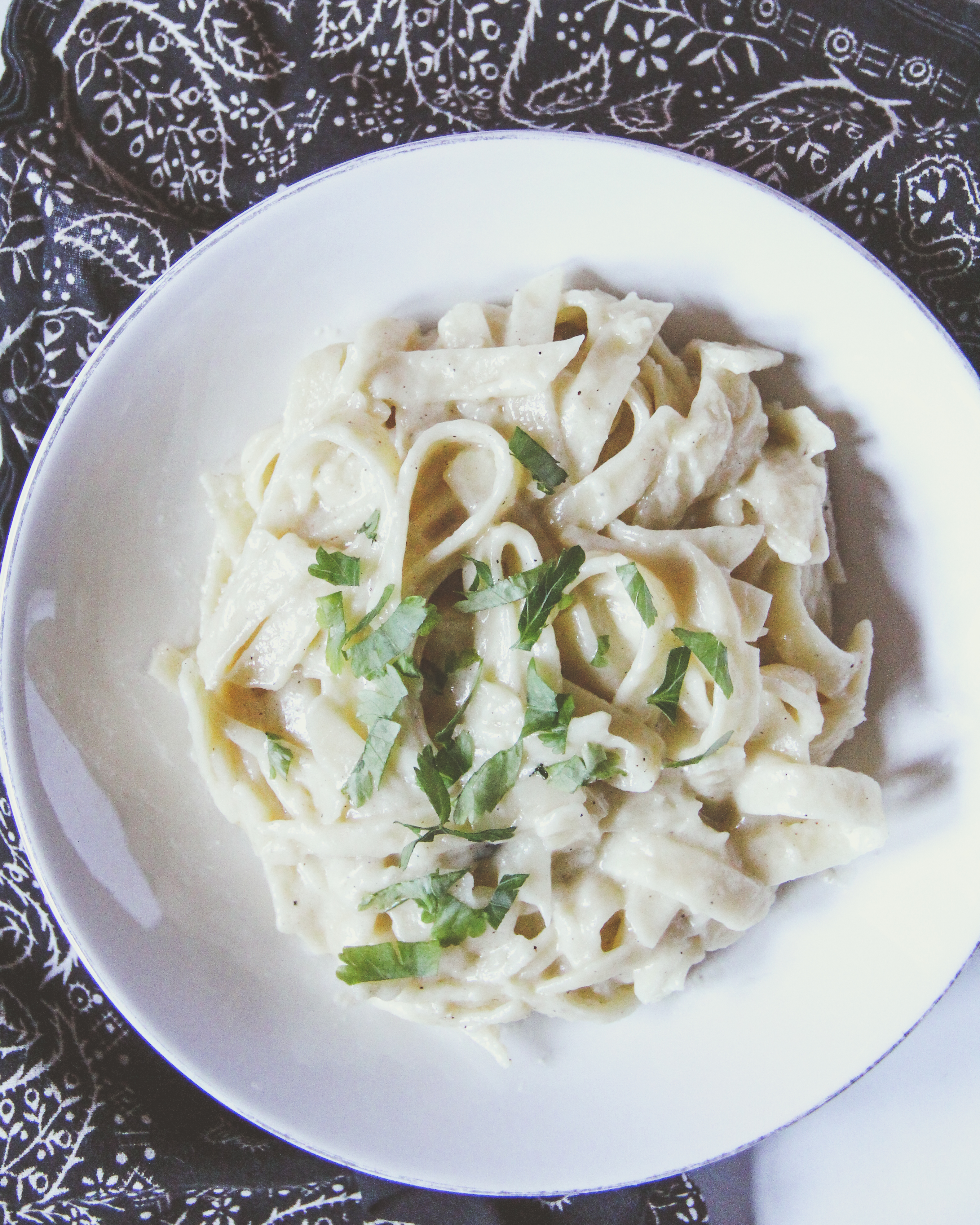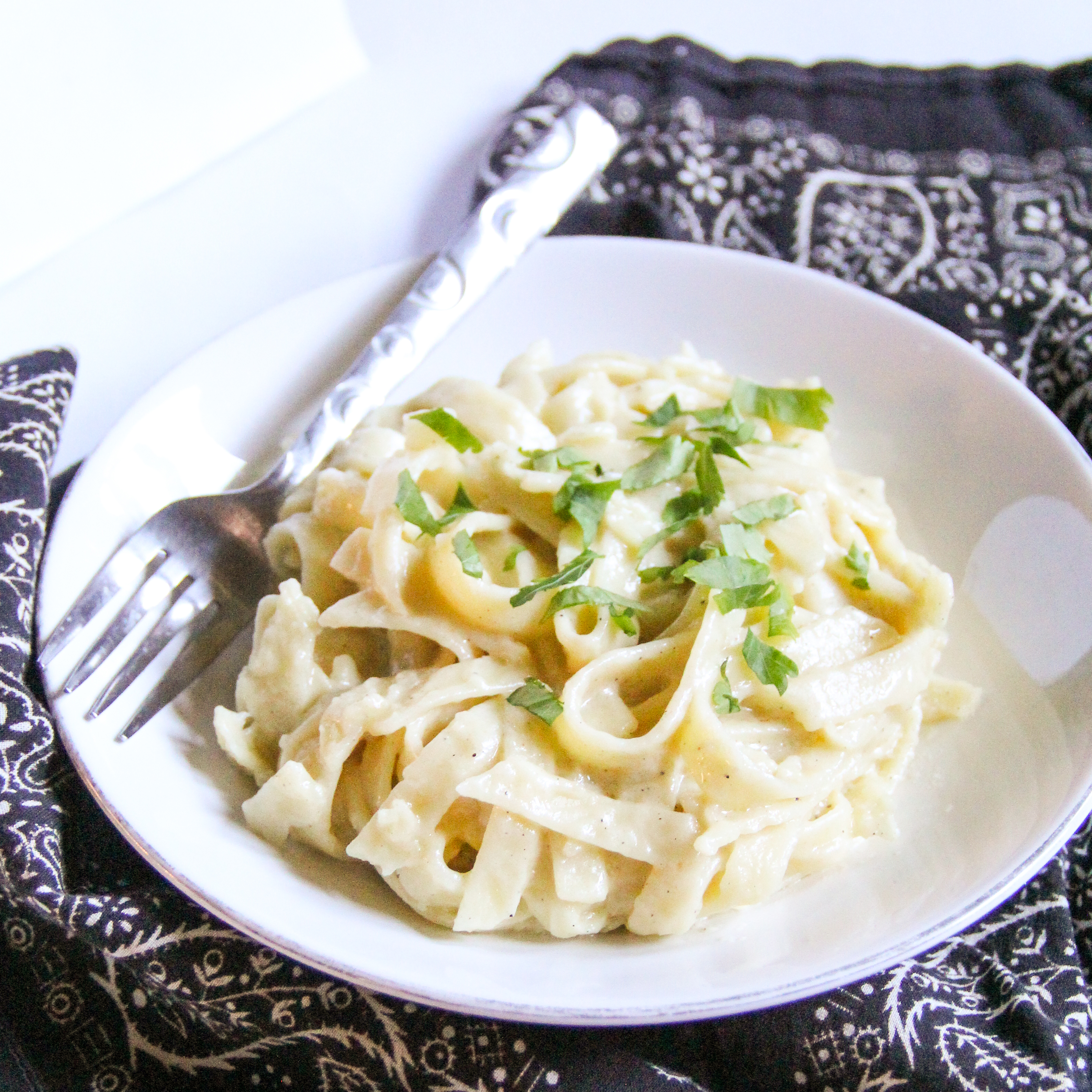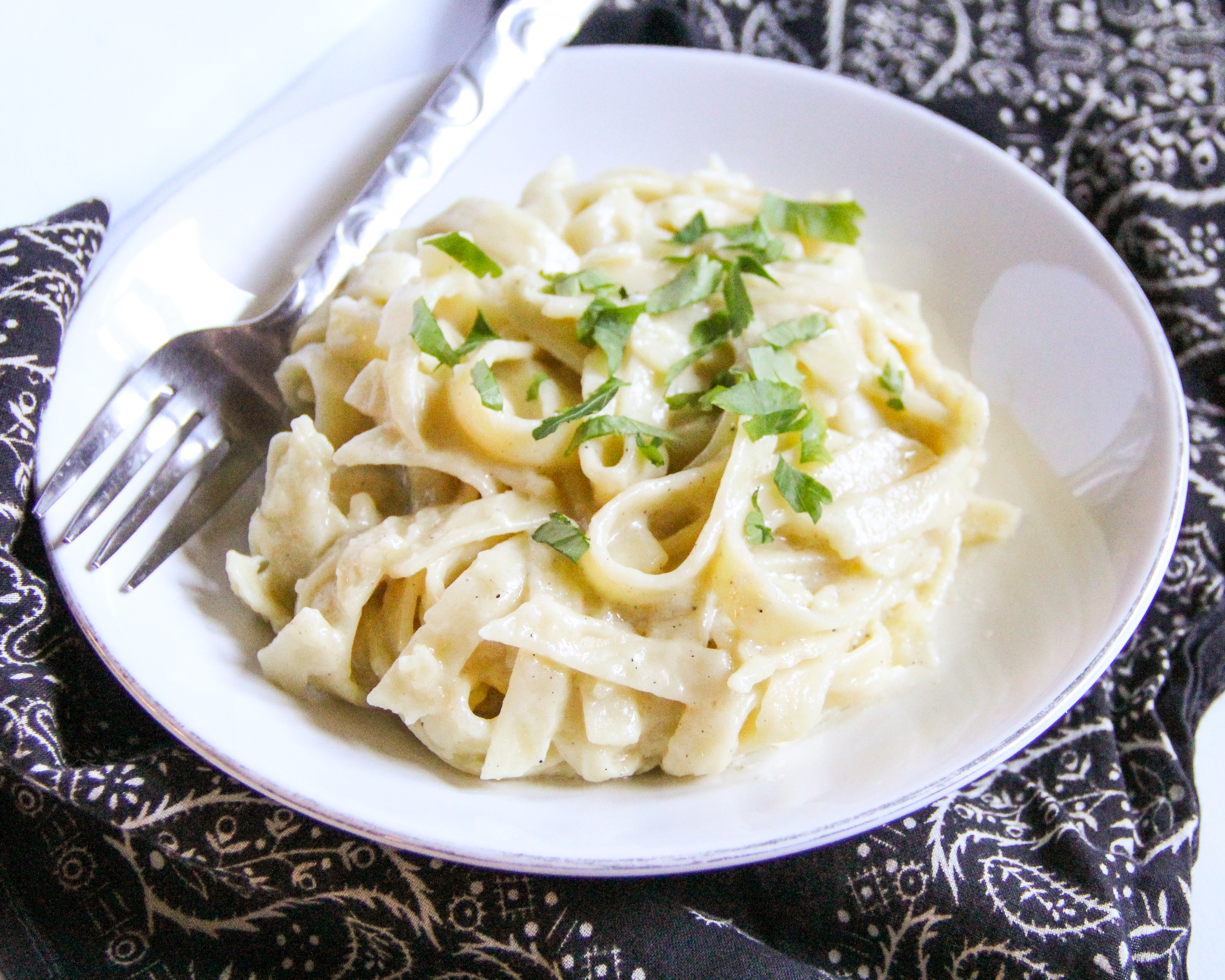 Please follow and like us: