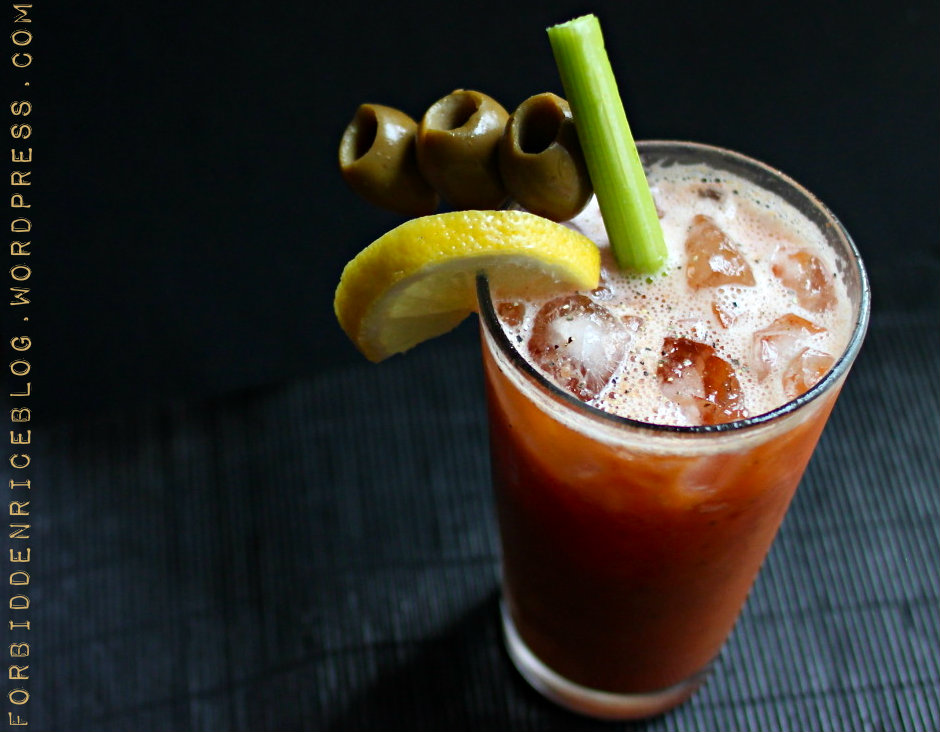 I had forgotten about a good bloody mary until recently. However, when we were out meeting some friends and it was hardly 2PM, but we were in a bar, logically, a bloody mary seemed to be the best option. Or a hot toddy, but tangy-spicy versus warm-boozy sounded best at the time. I will tell you right now: a bloody mary? It's the only way I will drink tomato juice, really.
Now, this last bloody mary… Okay, these last two bloody marys I had were good. They were a little spicy, a lot boozy, noticeably tomato-y. But I wanted spicier. You really cannot go wrong with a spicy bloody mary. I always shied away from making my own, intimidated by the number of things I imagined would go into one. However, this week, all I needed to add to ingredients I had on hand was tomato juice. That was easy enough to do.
The result has been delicious, rewarding and belly-filling. Go ahead and make one for yourself. Or, you're having brunch company over? Multiply this recipe and enjoy!
Spicy Bloody Mary
Makes one drink.
Ingredients:
3 oz. good quality vodka
6 oz. tomato juice
½ – 1 tsp. Worcestershire sauce
¼ – ½ tsp. sriracha sauce
1/8 – ¼ tsp. prepared horseradish
1 – 2 tbsp. fresh squeezed lemon juice
fresh ground black pepper
pinch of celery salt *
stalk of celery
green olives, in juice
1 lemon wedge
ice
* If you have celery seeds and sea salt in your pantry, there's no need to buy the specially labeled bottle, "Celery Salt." Simply grind up 1 part celery seeds to 2 parts salt with a mortar and pestle or spice grinder. Voila! Celery salt.
Directions:
Fill a medium-large drink glass with ice (large enough to hold 12-16 ounces of liquid).
Using a pepper grinder, add 1-5 full grinds of fresh pepper into your glass. Less for a milder bloody mary, more for spicier flavor. Add in the Worcestershire sauce, sriracha, lemon, celery salt, and a small splash of the juice from the olives.
Either stir the ingredients really well or pour everything into a drink shaker, shaking to well combine everything. If using a shaker, pour all the mixed ingredients into a glass. Add more ice if needed, to fill to the rim of your glass.
Add the slice of lemon to the rim. Spear 2-3 green olives with a toothpick, then poke the toothpick into one end of the celery (if you want). Add the concoction to your glass, allowing the olives to rest on the rim. Serve immediately and drink happily.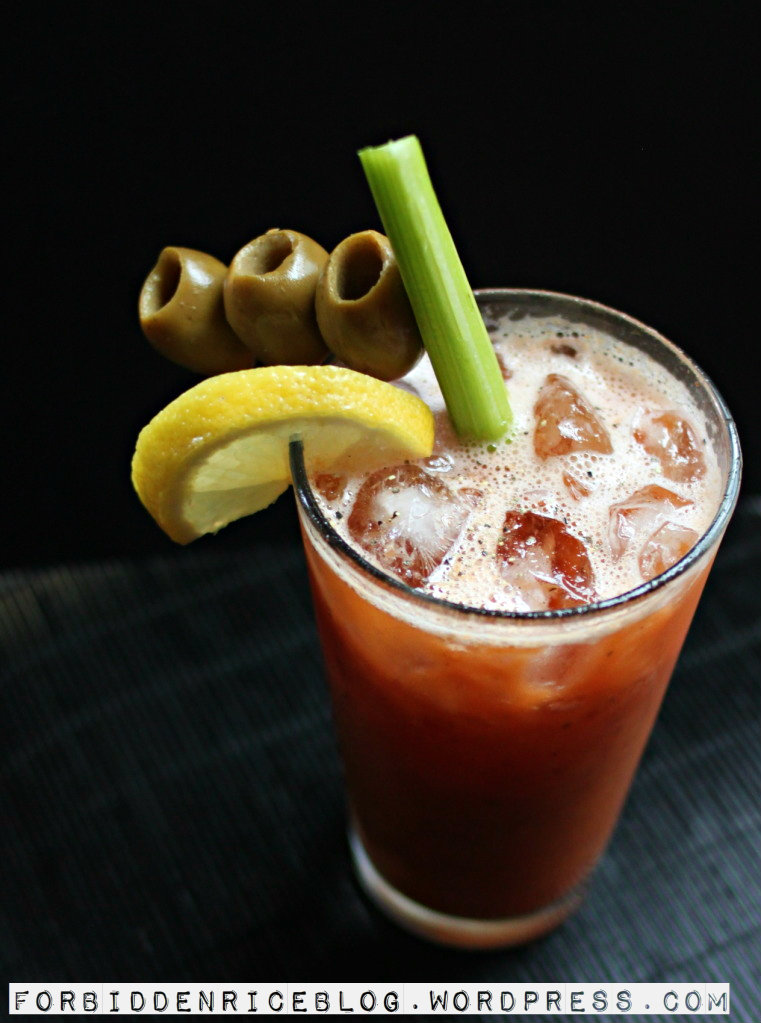 Please follow and like us: