Where'd the last week go? I don't know… But here's a glimpse of it: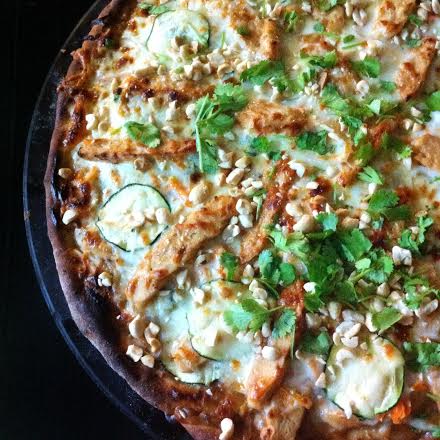 Homemade pizza is always a winning situation… This Thai chick'n was a new idea. Recipe soon.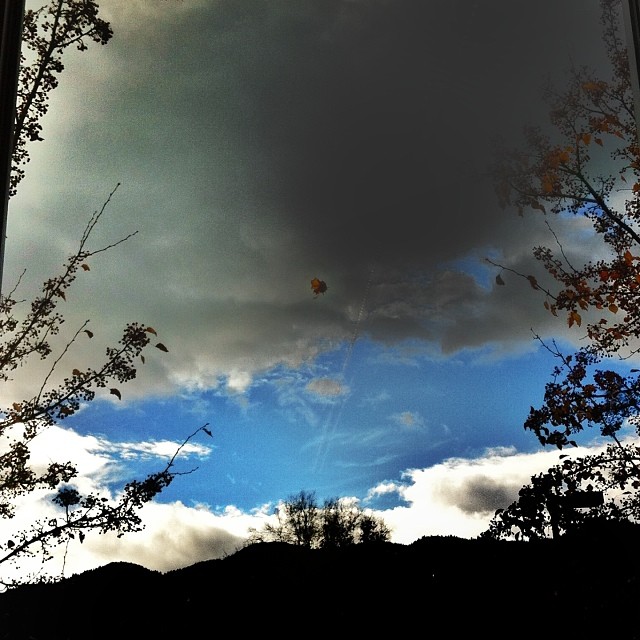 The skies around here are so moody this time of year… Gray, dark, blue, sunny…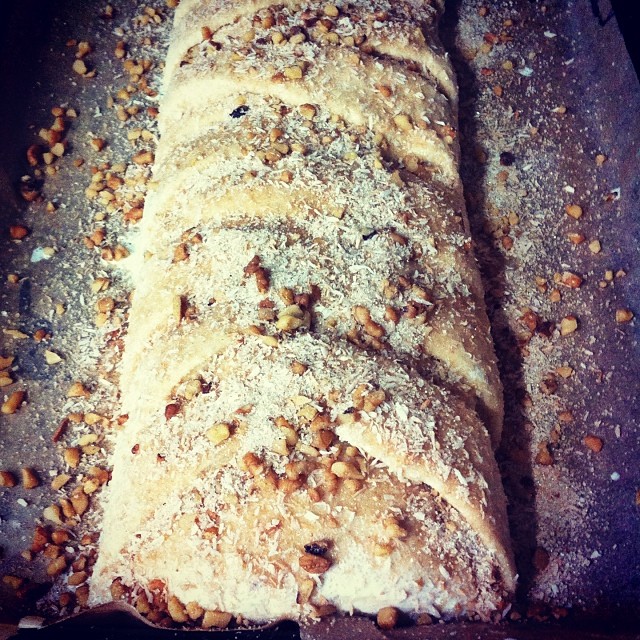 This bread was also an experiment early this week. A new, tasty twist on banana bread.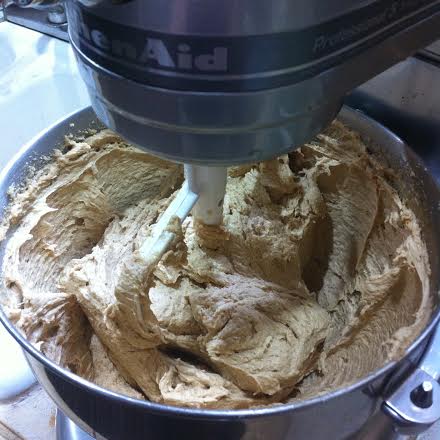 Butter and brown sugar creamed together is one of the best things I put into this mixing bowl.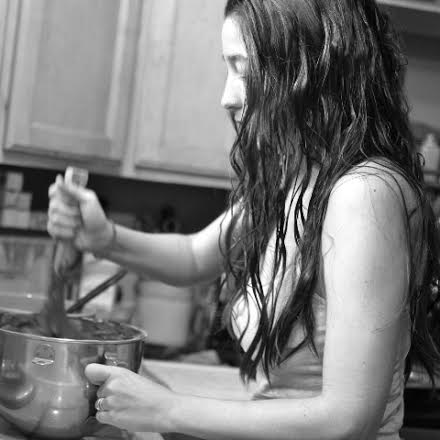 I overflowed my stand mixer's bowl while making the batter for 14 dozen whoopie pie cakes and consequently had to hand mix the last flour/buttermilk incorporations. V-e-r-y s-l-o-w-l-y.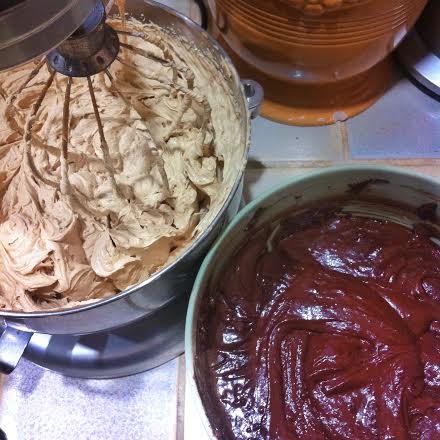 Batter and buttercream.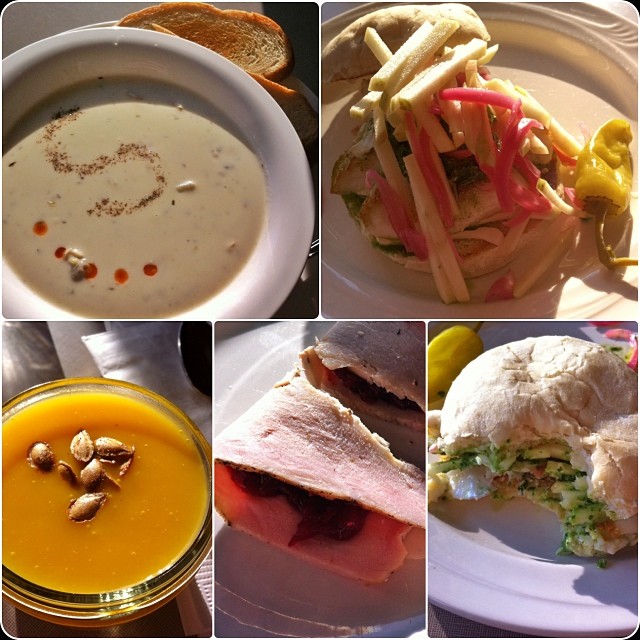 My husband and I had a lunch date at Sammich one day. I'd go every day if I could. We had the freshly shucked clam chowder (phenomenal!) and Alaskan cod sammich with arugula pecan pesto, pickled red onions and apple slaw! Melissa also brought us some of the butternut squash soup and a taste of the house-cured turkey with homemade cranberry sauce. YUM! I've said it before, I'll say it again – if you're in Ashland, or close by, do yourself a favor and stop in for a sammich.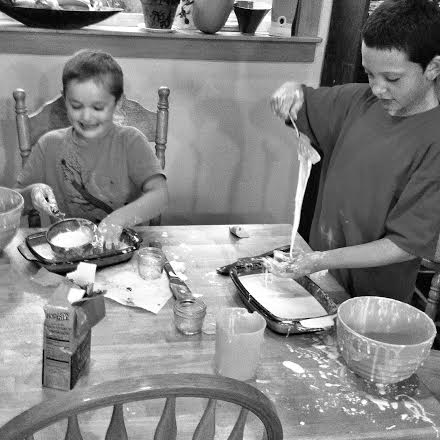 Silas had his buddy Ray over one day after school. Cornstarch and water was a good-bad decision. Luckily I've mastered the art of cleaning up messes and cooking dinner for five simultaneously.
The result of all that butter, buttercream, sugar, batter… a LOT of dark chocolate peanut butter whoopie pies for the high school water polo dinner banquet.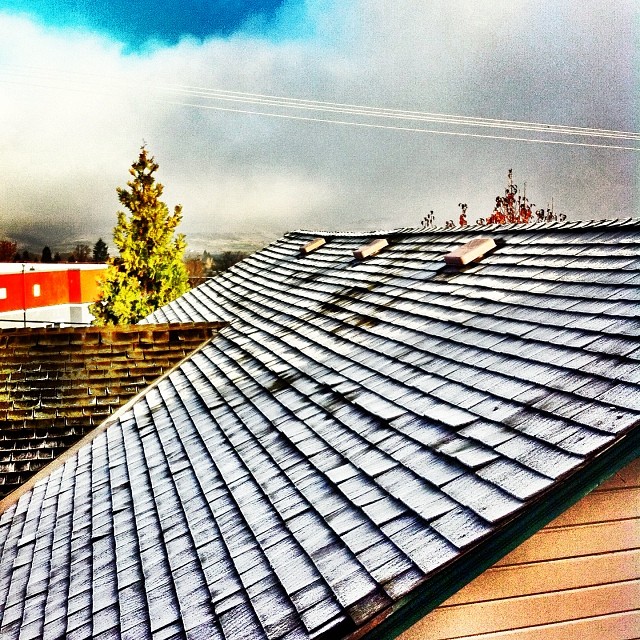 Things are getting cold around here… like the neighbor's rooftop, which has been frosted almost every morning.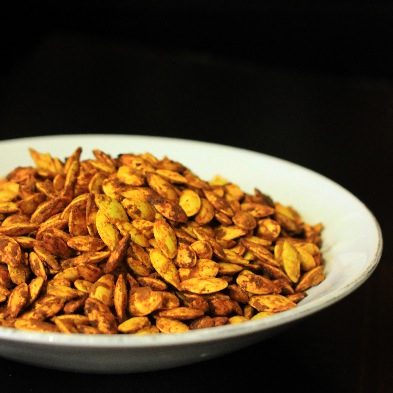 Curry lime pumpkin seeds…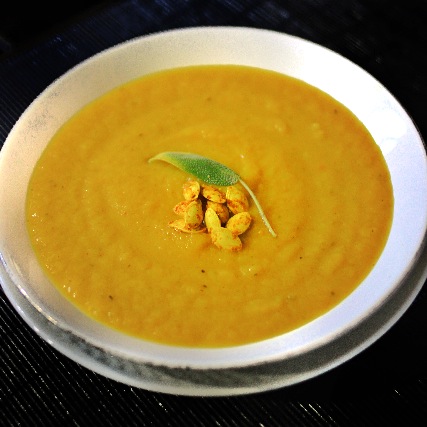 And curried pumpkin soup.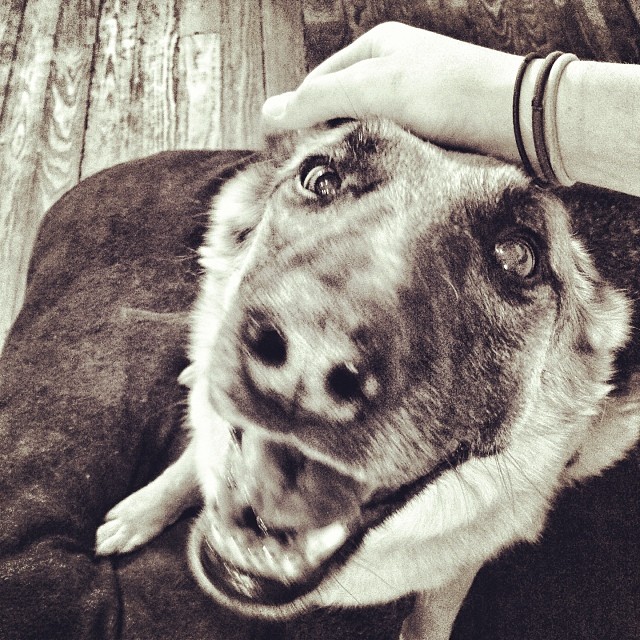 Little dog girlfriend.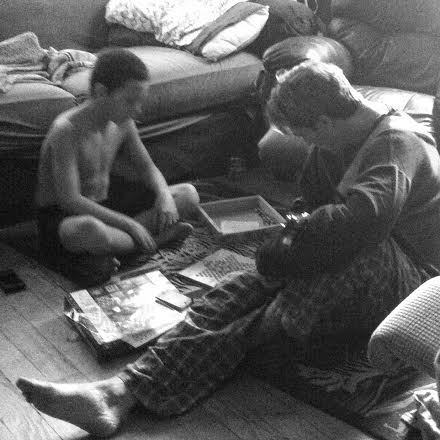 Found these two playing checkers after having a sleepover in the living room the previous night.