The last week, looking something like this:
Homemade veggie burgers one night. With a non-homemade side of tots.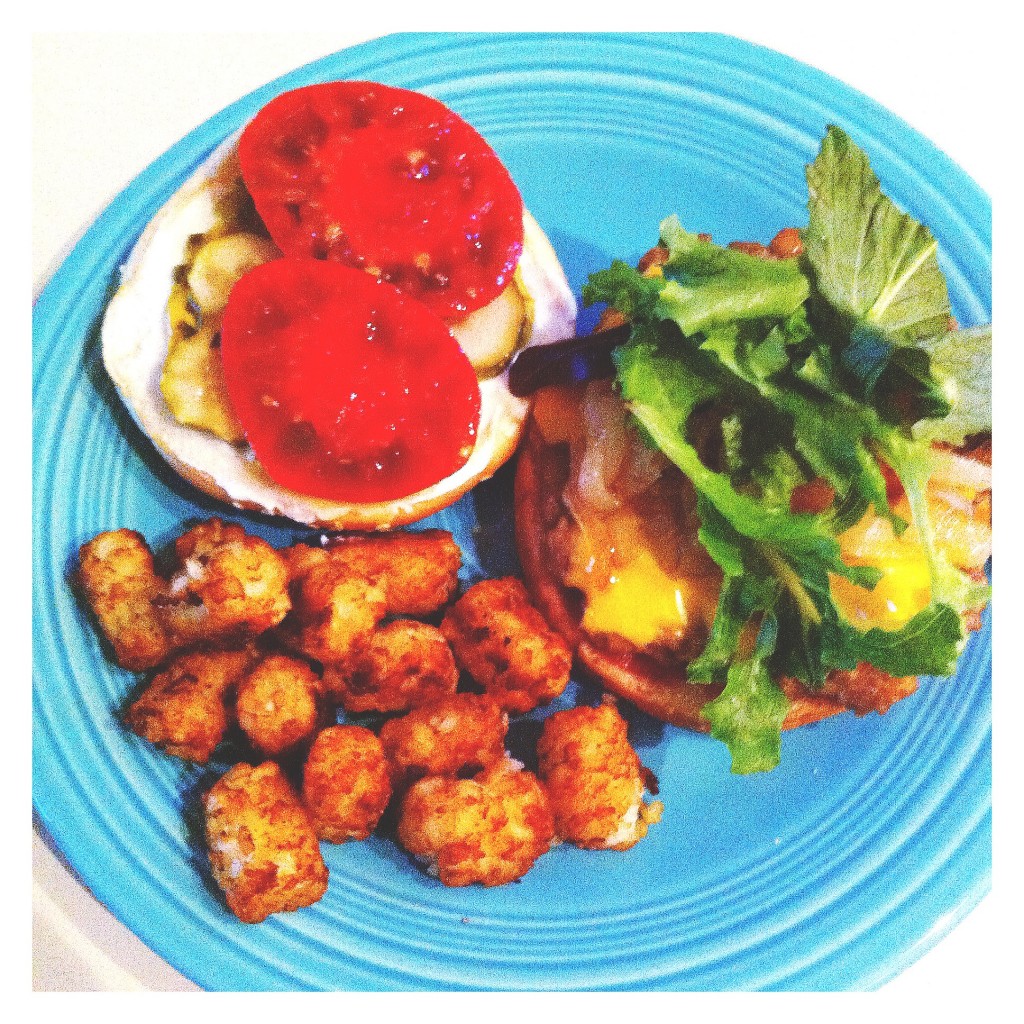 School started this week for the kids (woo hoo!). The complicated recess politics around 4th grade two-square are mind-boggling.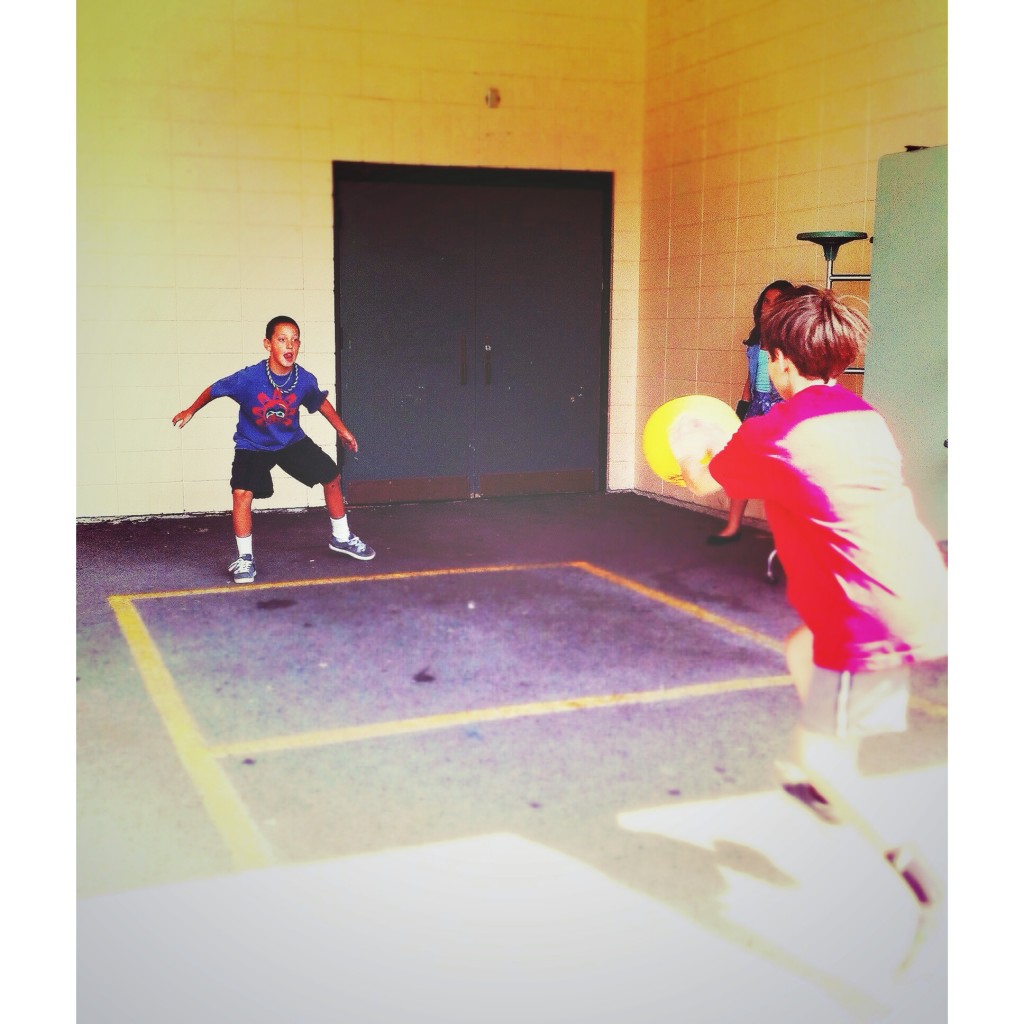 The view from my crouched down, weed-pulling stance in the garden.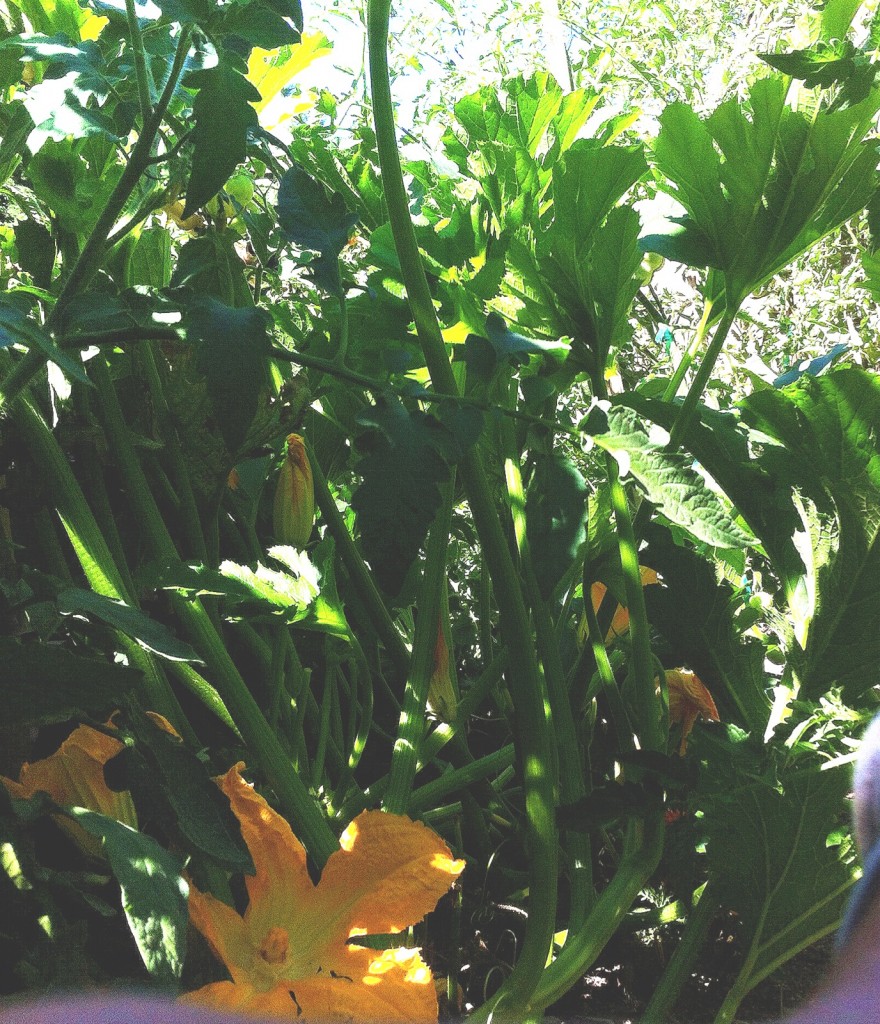 Also, this view…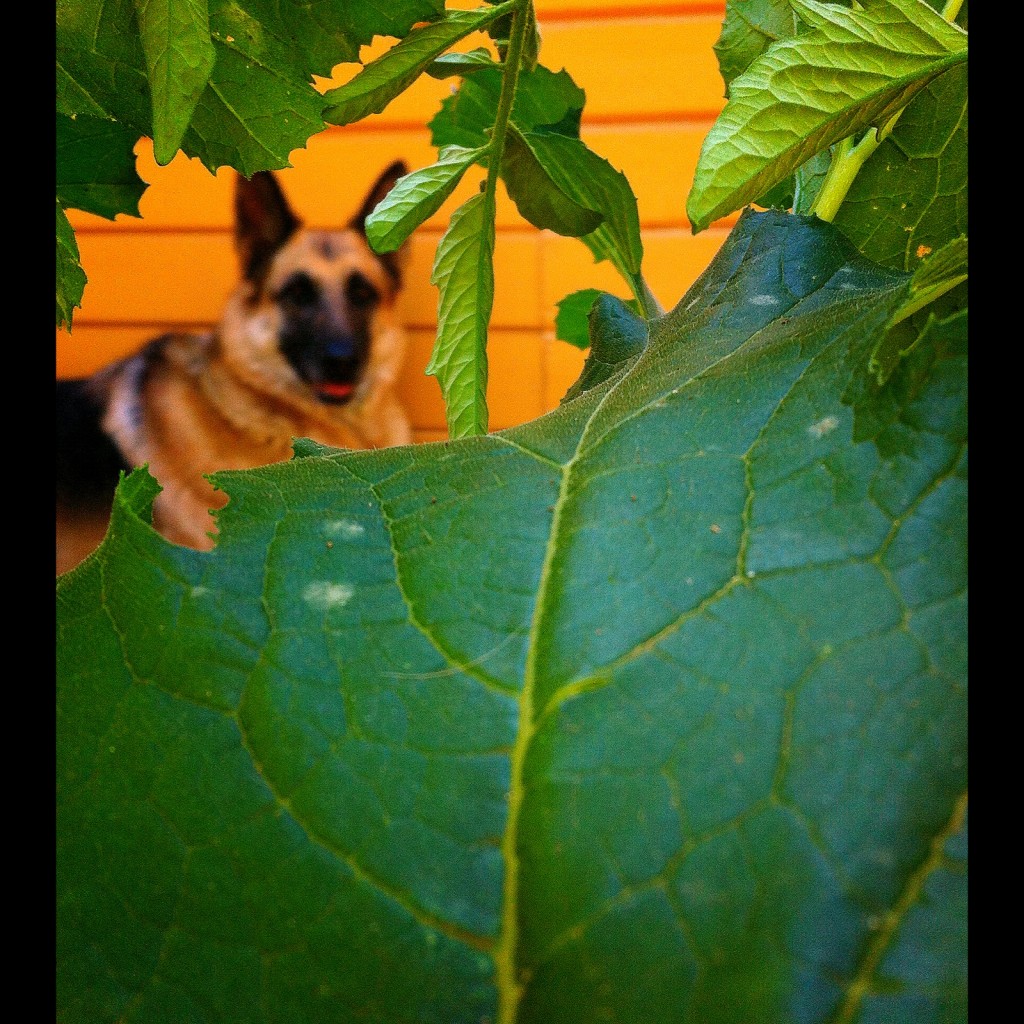 Taco night is always a popular dinner theme around here.
And this time of year, it totally requires fresh sweet corn salsa!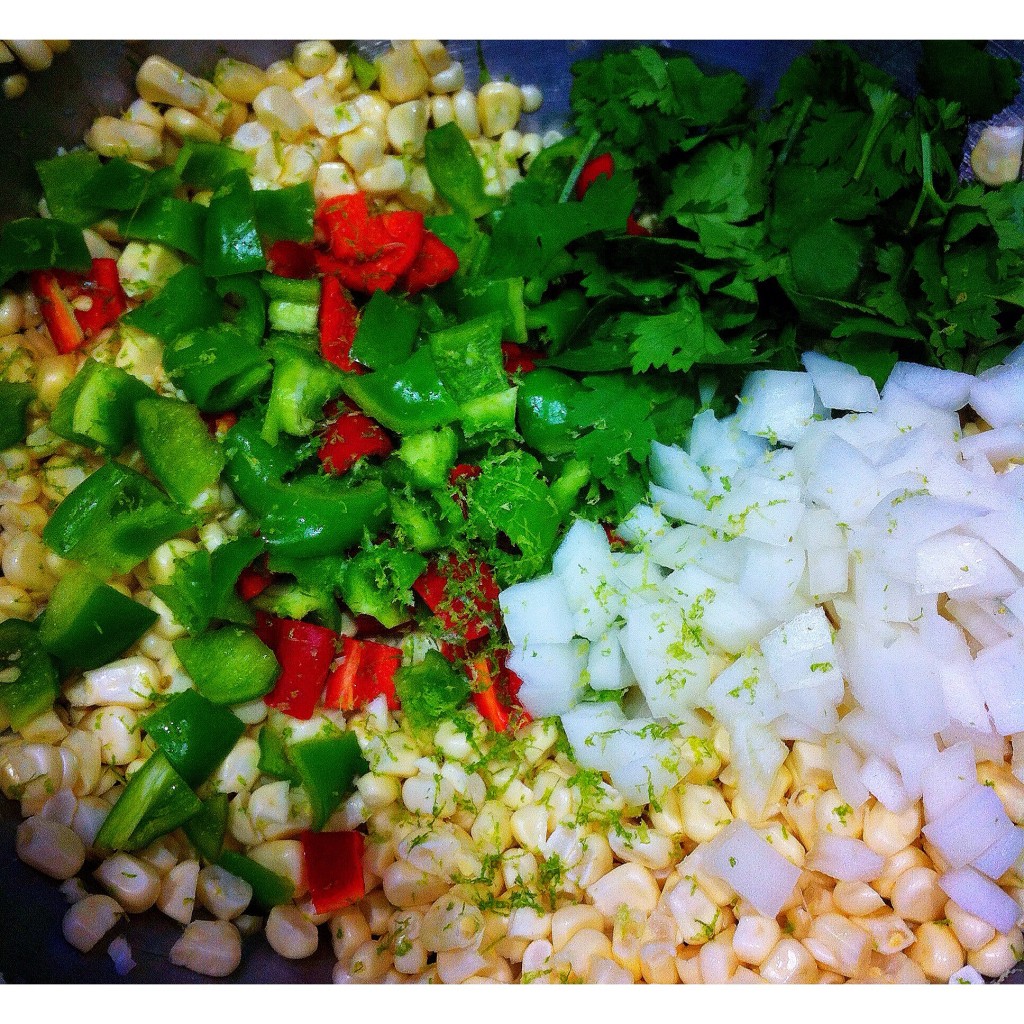 Can you find my husband amidst this game Silas came up with at Nana's house?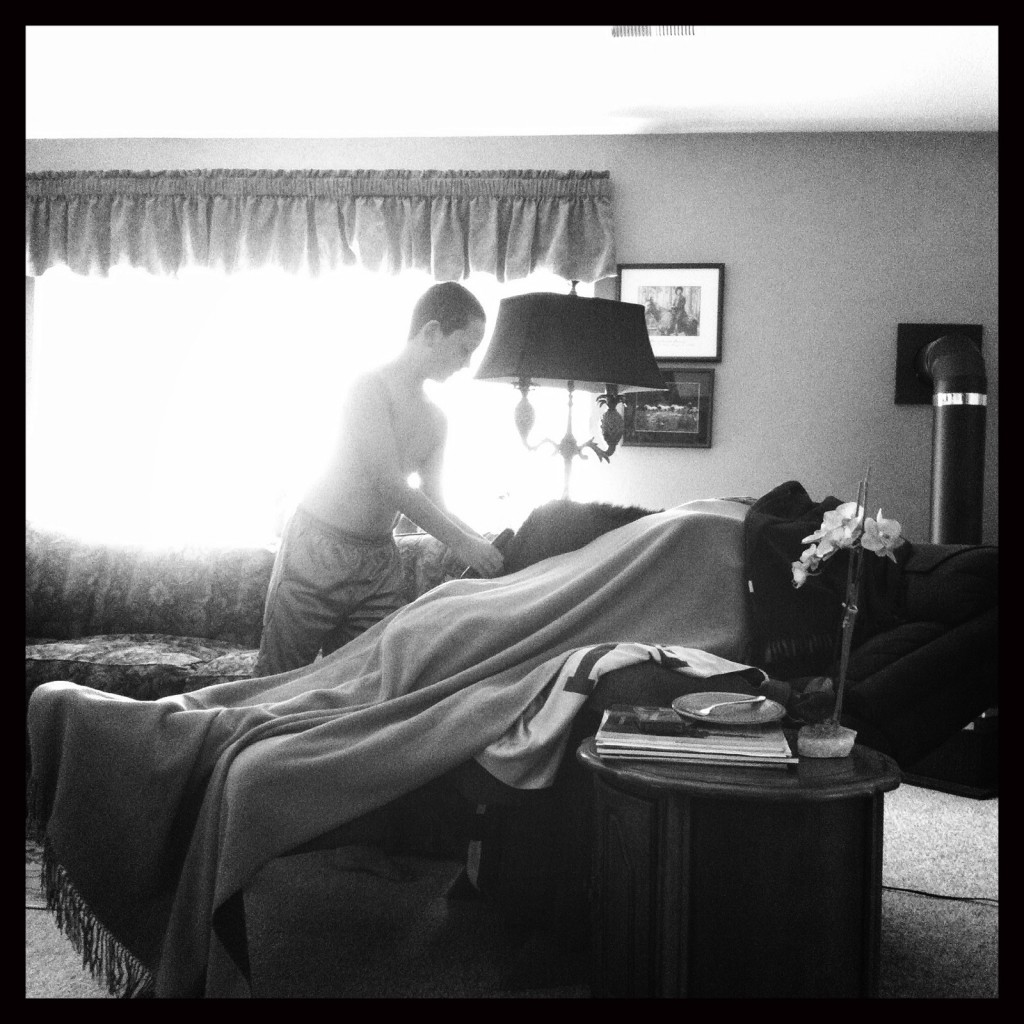 Silas and Nana play of game of "army guys." complete with multiplication problems in order to move any guys on the table. Guess which one of them came up with using math as a game… (Hint: it wasn't the 9 year old.)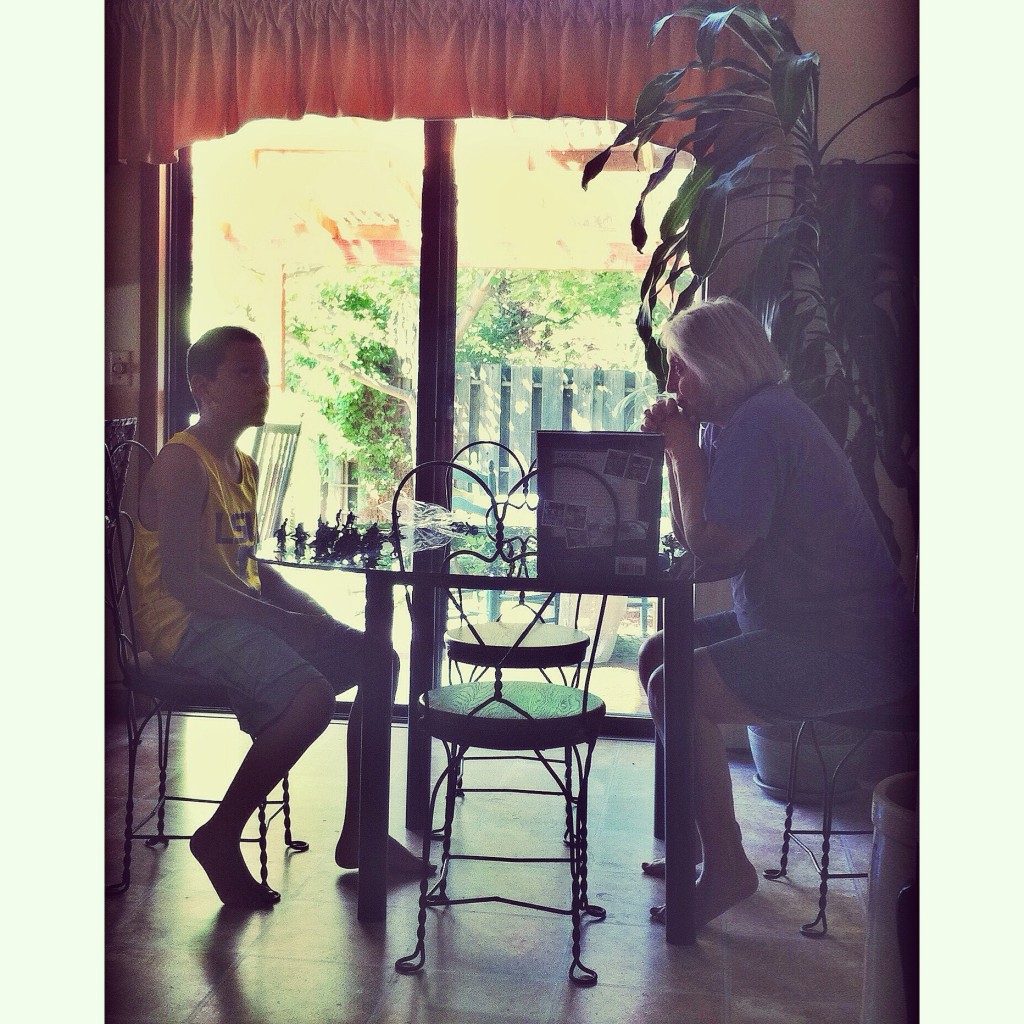 These two! The steal my just-picked vegetables when I'm not looking!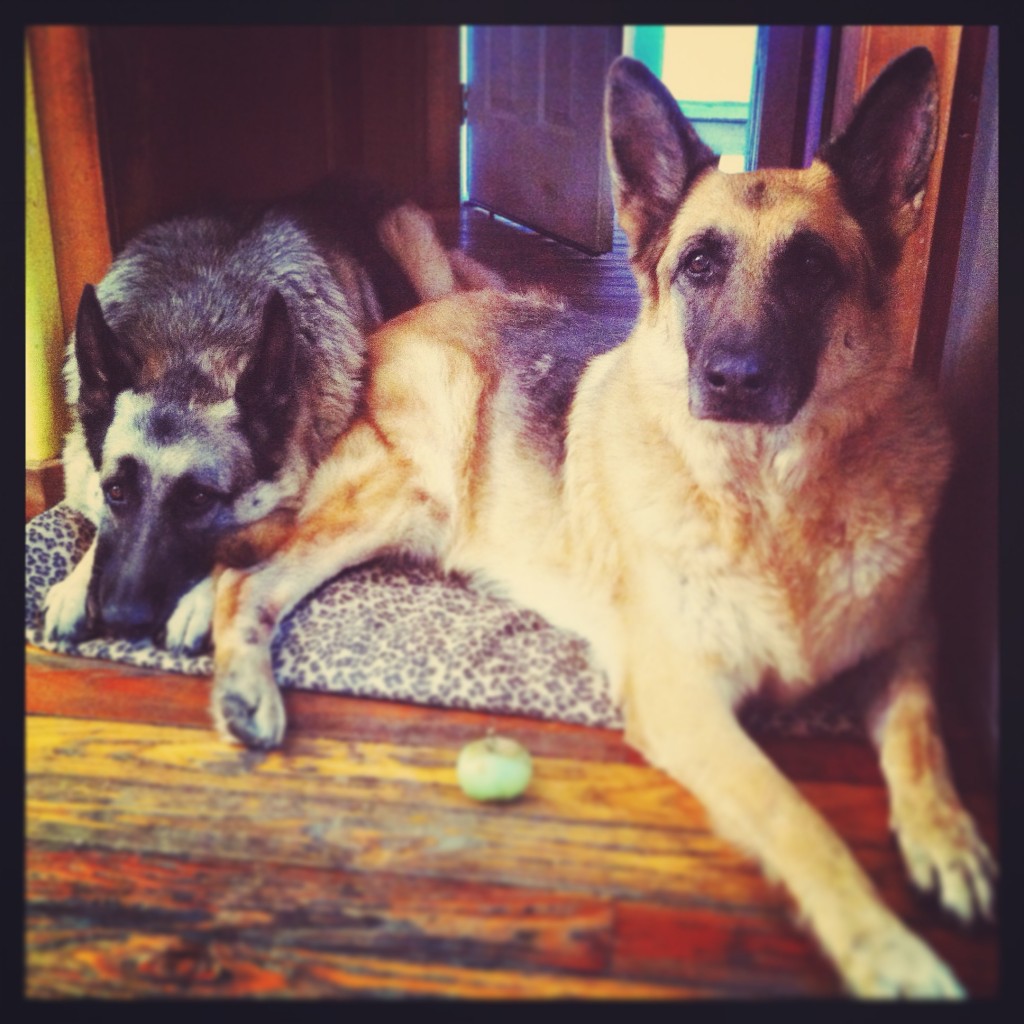 Fresh Oregon albacore is in season and I couldn't be more stoked! I made this tuna salad for dinner one night.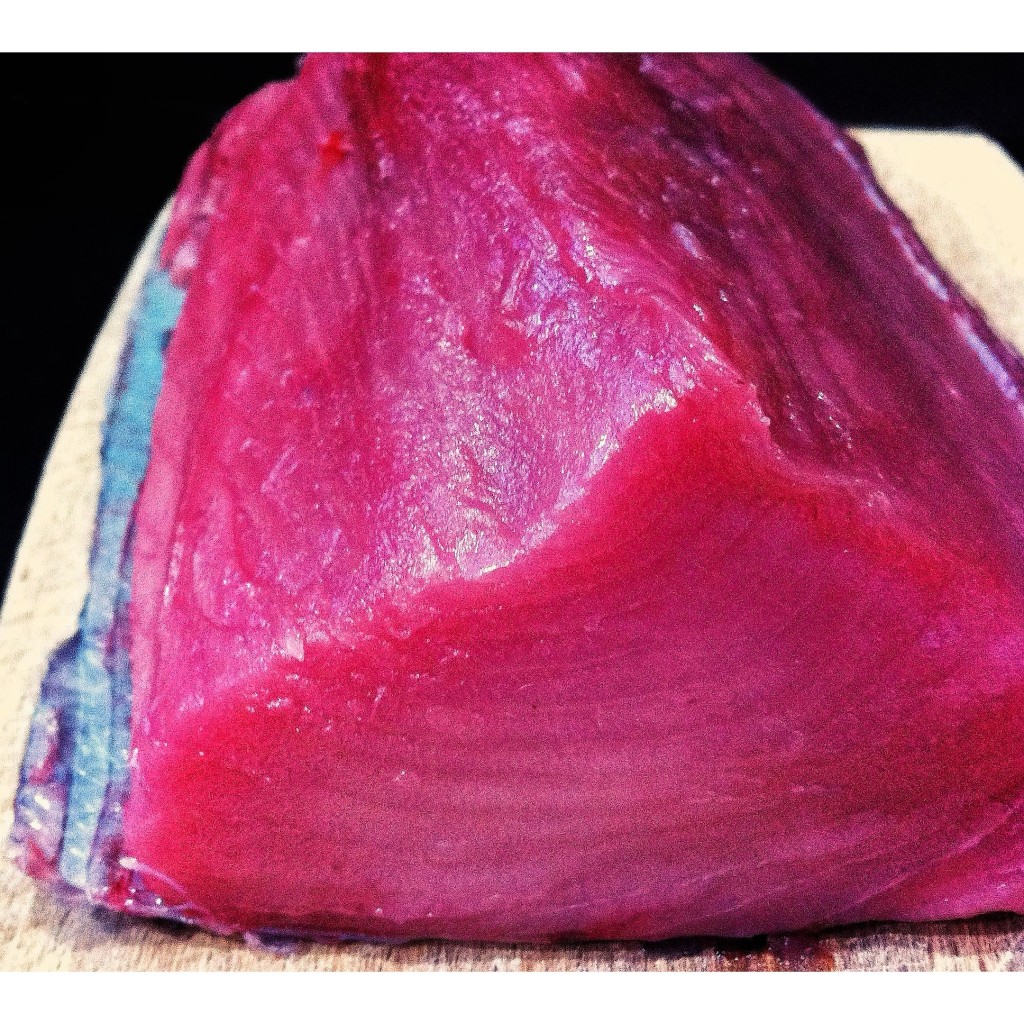 Somebody celebrated their 16th birthday around here this week! He got a giant before-school hot chocolate with homemade vanilla whipped cream.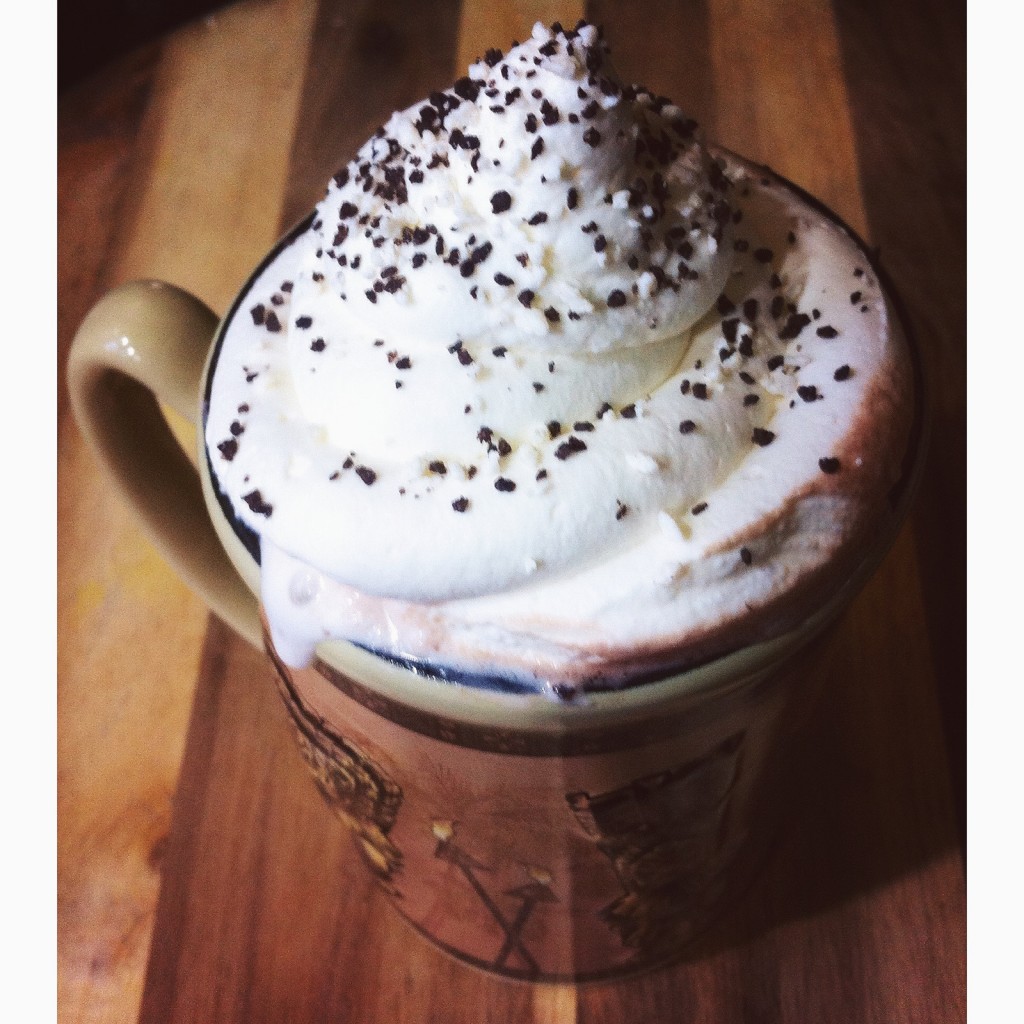 And although I didn't get a single photo of the birthday  meal for 9 of us, we had Vincent's favorite Mexican dishes, including red and green cheese enchiladas, a few different homemade salsas, spanish rice, slow cooked pinto beans… and for dessert, a delicious strawberry cream cake plus the blueberry lavender ice cream V also requested nearly 3 months ago. Here are some photos from the birthday celebration:
Opening gifts with help from his two brothers…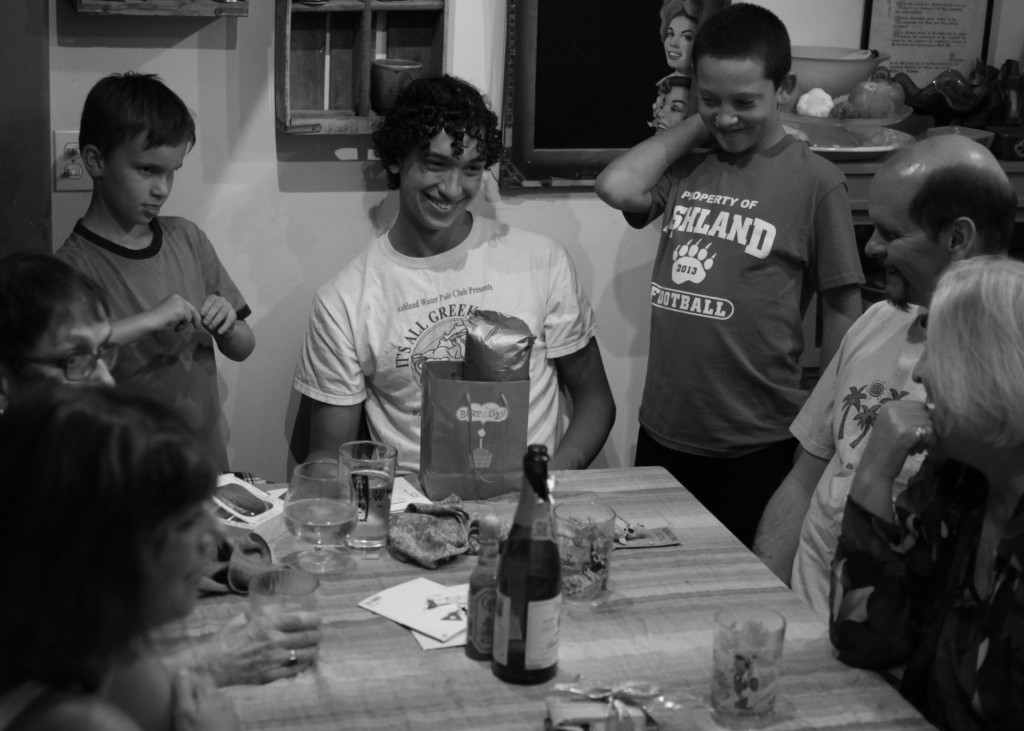 Little Red Riding Hood made an appearance.
Grandma Gail was happy to meet Chicken, who willingly let her pick her up! (Generally she grunts and pecks at, then flies away from most folks who aren't me, who are trying to pick her up!)
Cake for the boy. With candles and a sparkler.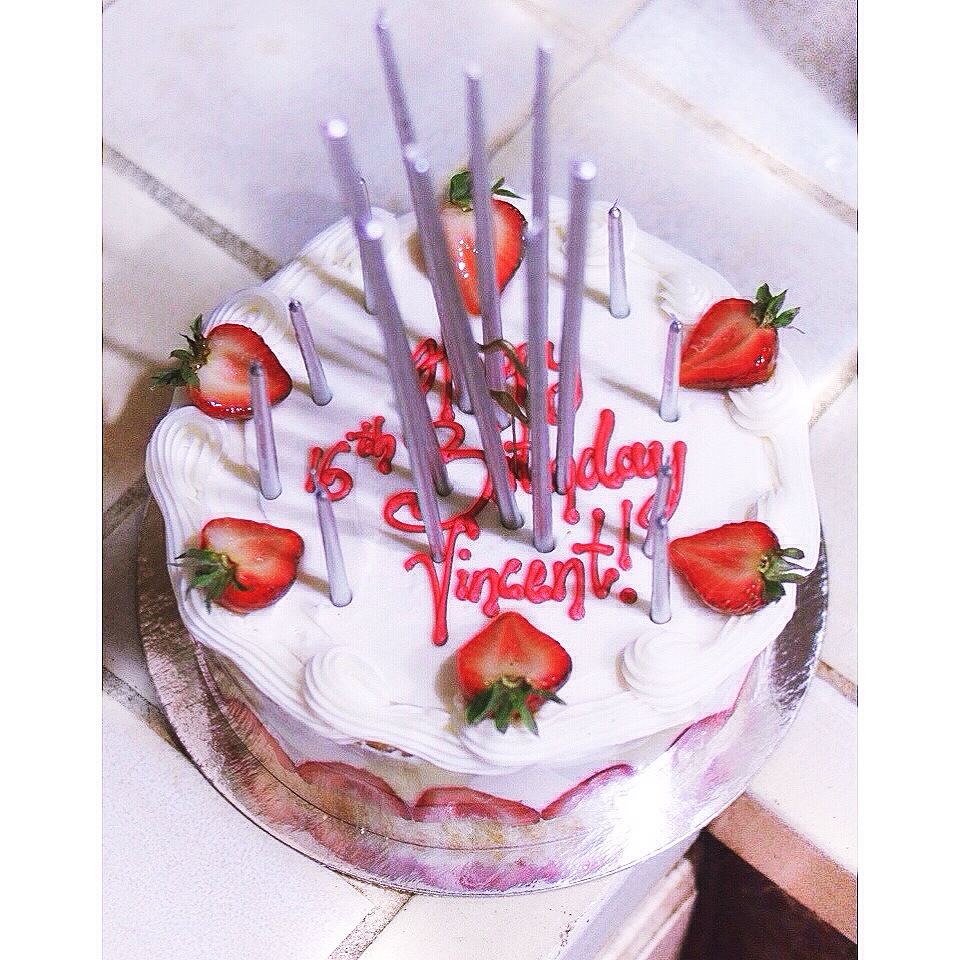 Ice cream!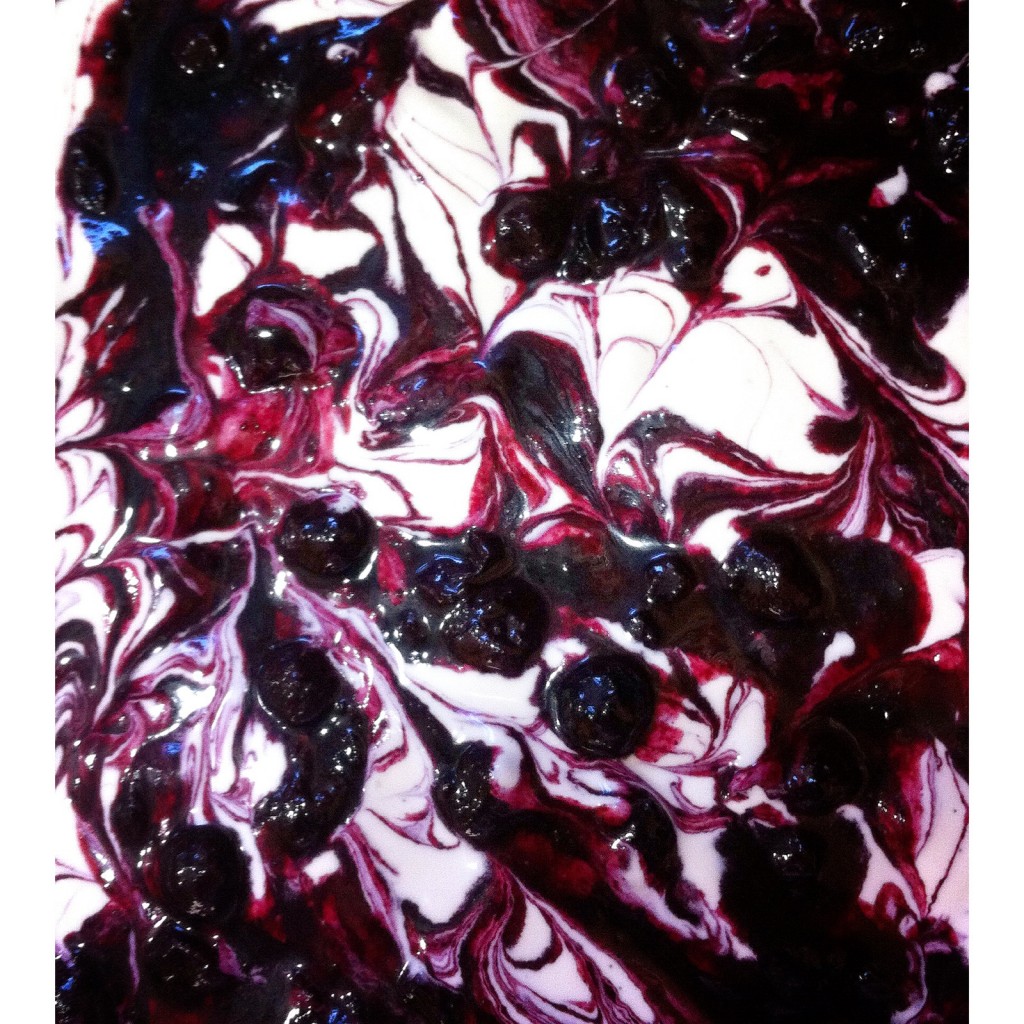 Vincent and his mama.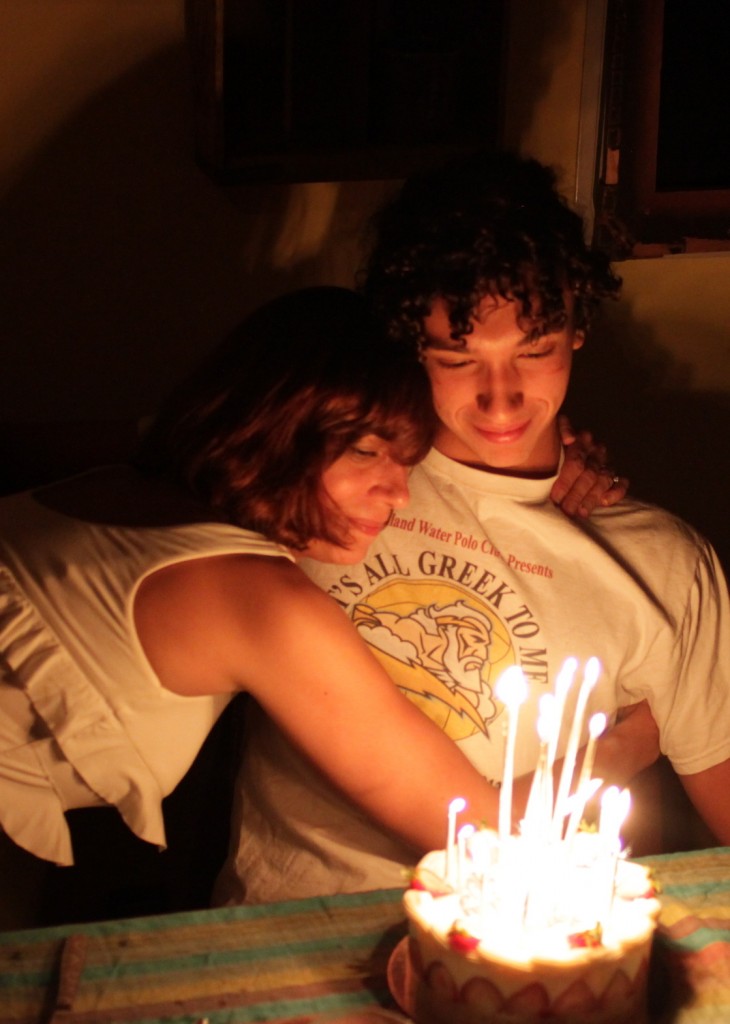 Happy 16, Vincent Love!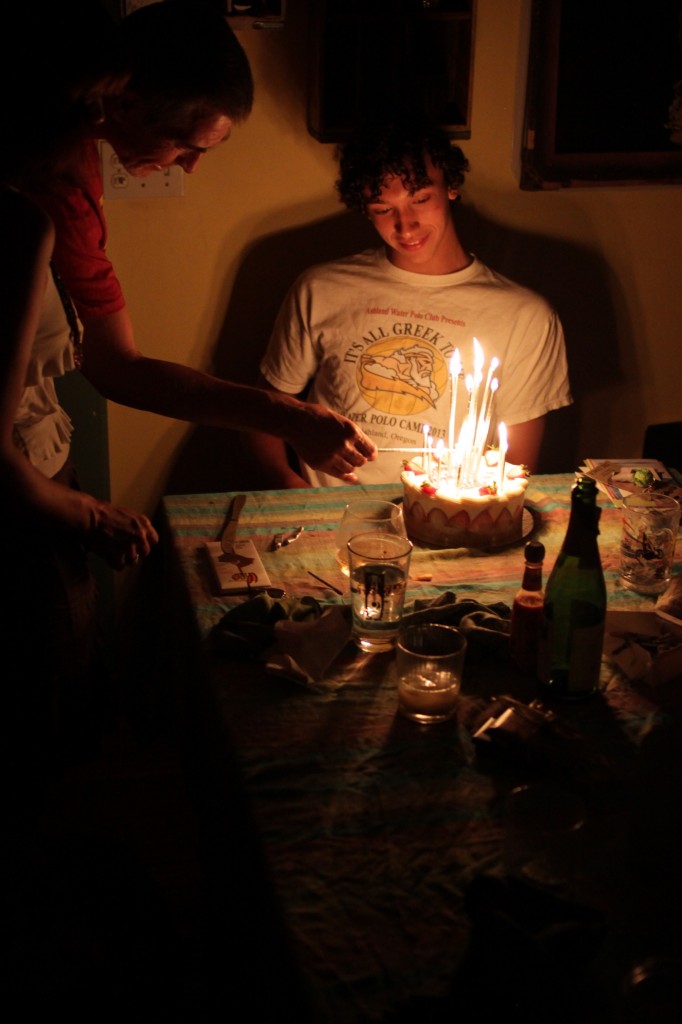 Although I didn't photograph any food other than the cake and ice cream, I did photograph the enormous bowl of leftovers I had the next night for dinner!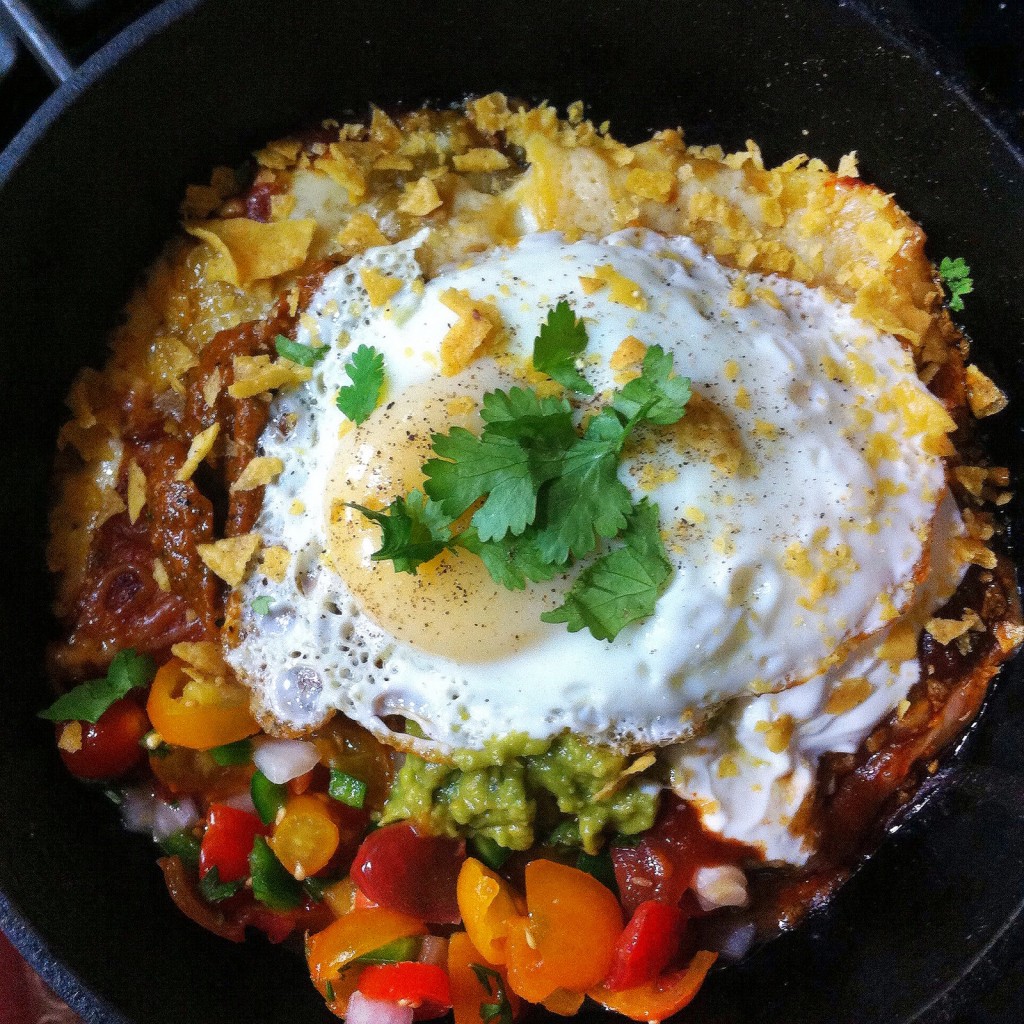 Mr. Silas Henry had his first Pop Warner game today.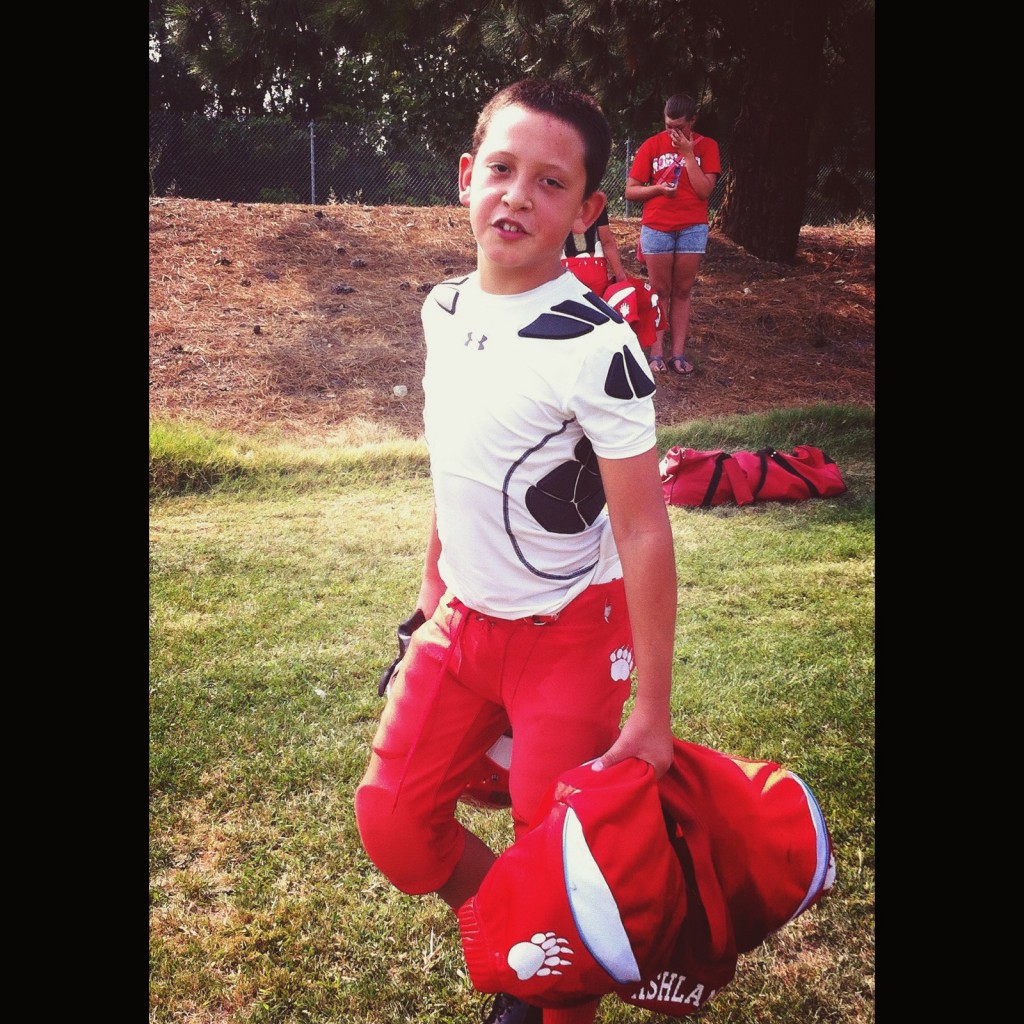 They played one of the toughest teams in the league… and won 13-0!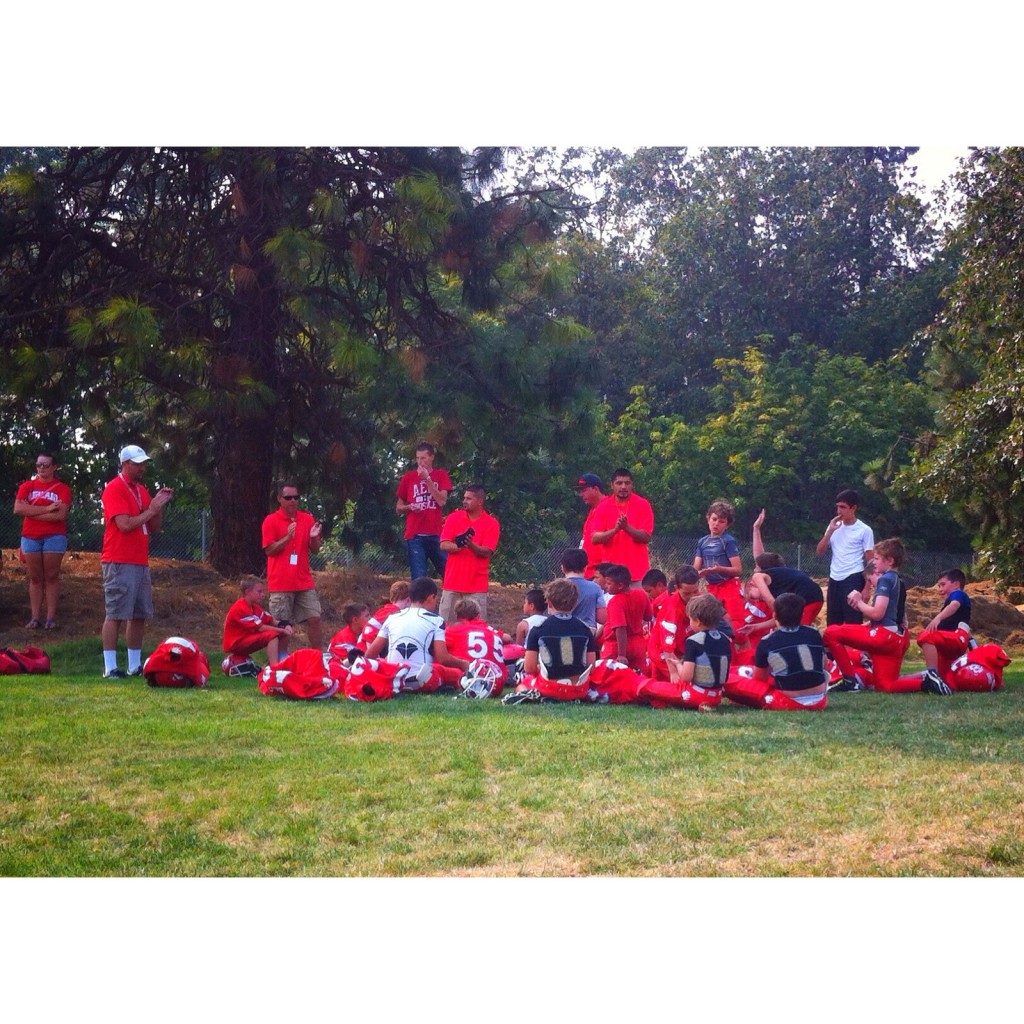 When you are totally burnt out on Mexican food, but the rest of your family is happy to have it again, it's necessary to gather handfuls of basil from the garden, make some pesto, then cook some penne and toss the two together…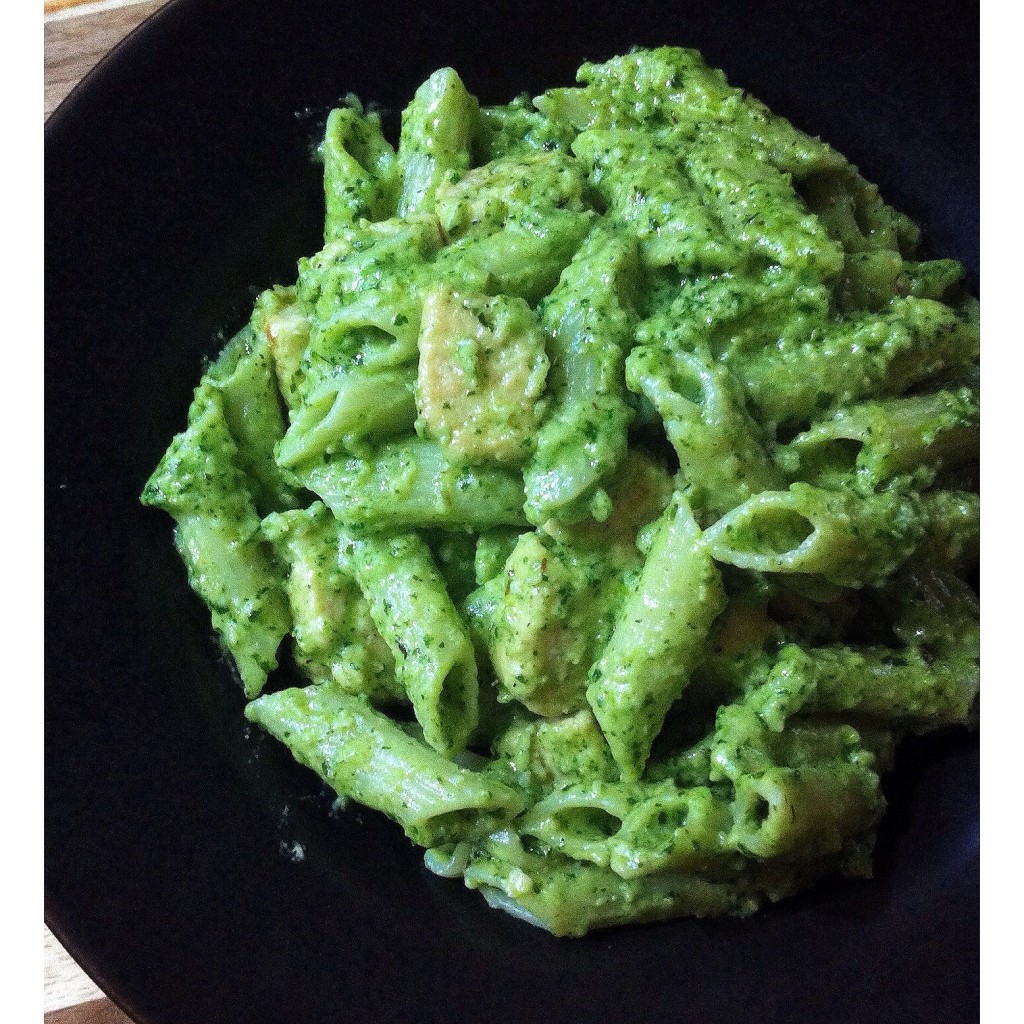 Chicken says, "Dear Julie: thank you so very much for washing all the laundry, folding it so nicely, and not getting mad at me when I fly into the room and land on the clean sheets, blankets, towels, underwear, piles of teenage boy clothes, little boy clothes… I'm much obliged!"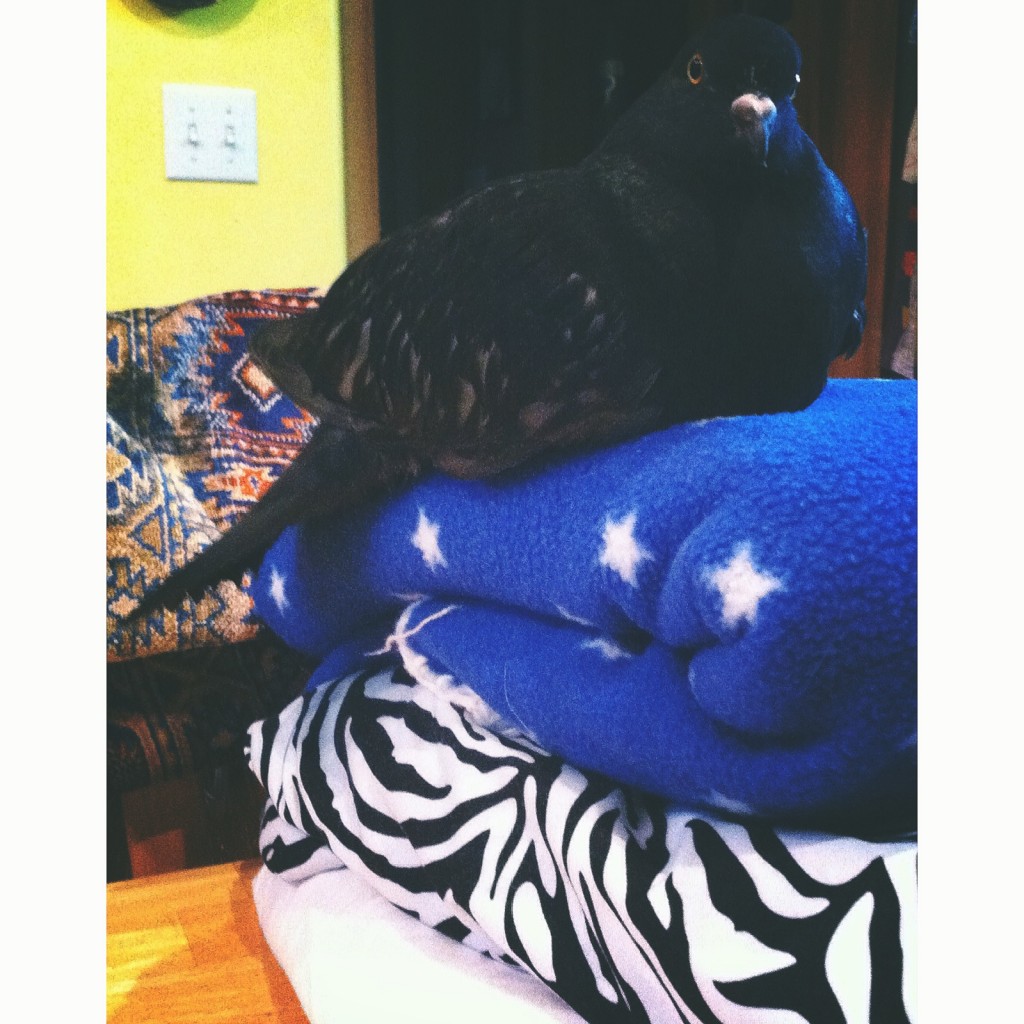 I hope you've had an excellent week! The upcoming one here is going to be crazy, but hopefully we see each other before next Sunday! : )