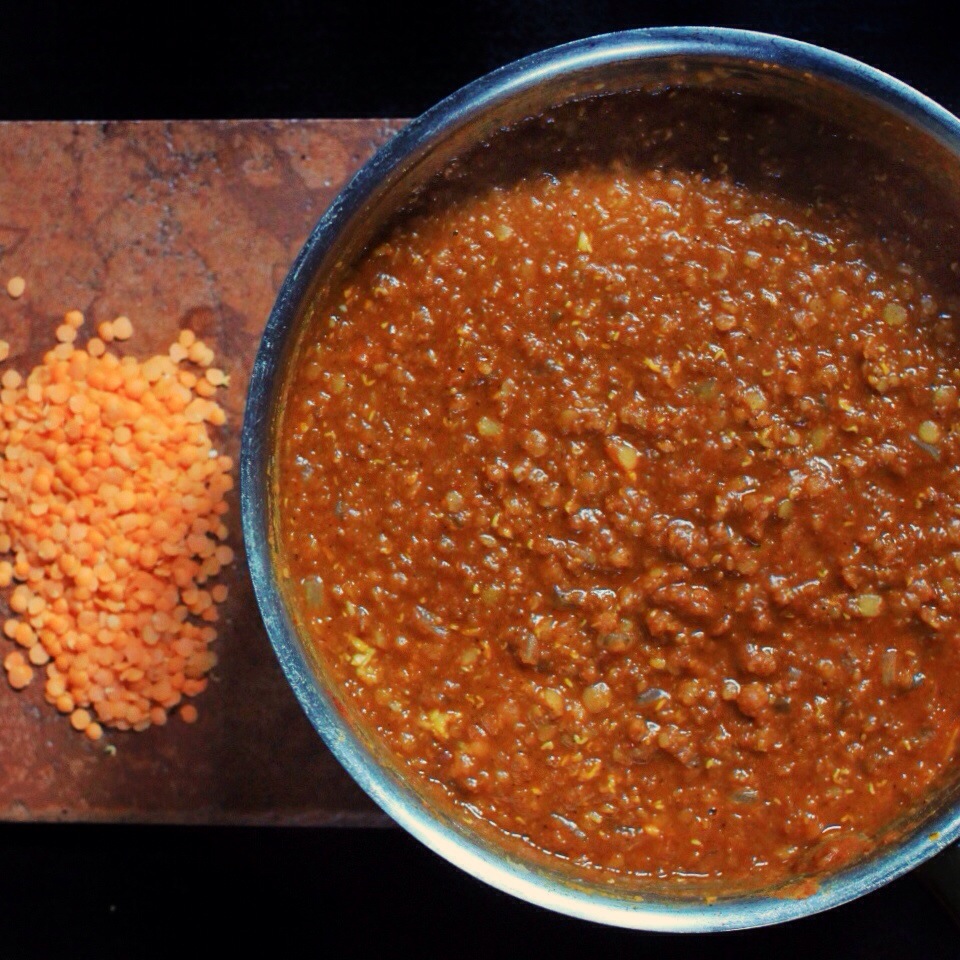 For a little while, I thought I was just going to share a slew of Ethiopian food recipes with you. We got started… then life happened and somehow today is October?! With school in full swing, football and water polo both also heavily in effect, time seems scarce. We've been traveling a lot, mostly relative to the kids' sport events, but typically this means a very fast paced drive out of town, rush to events, drive back to town, drive to more events… and by the end of those three or so day stretches, the last thing my brain is coherent enough to do is write down recipe that make any sense.
Regardless, here we are! And I'm bringing you a delicious Ethiopian lentil stew that is perhaps one of my favorite dishes when it comes to such cuisine. Lentils are super easy to deal with and pack a good bit of nutrition. They help lower blood cholesterol due to high amounts of soluble fiber (such fiber also being excellent for preventing digestive disruptions). They're great for folks with diabetes, as the same soluble fiber traps carbohydrates, which stabilizes blood sugar levels by slowing down digestion. They have a decent amount of proteins and iron, too!
There are many different types of "wat" or "wot" when it comes to Ethiopian food, which basically translates to a stew or curry. When it comes to mesir wat, red lentils are cooked until thick and creamy with berbere spice, creating a very hearty and comforting dish. The addition of berbere makes this dish slightly spicy, but mainly very flavorful.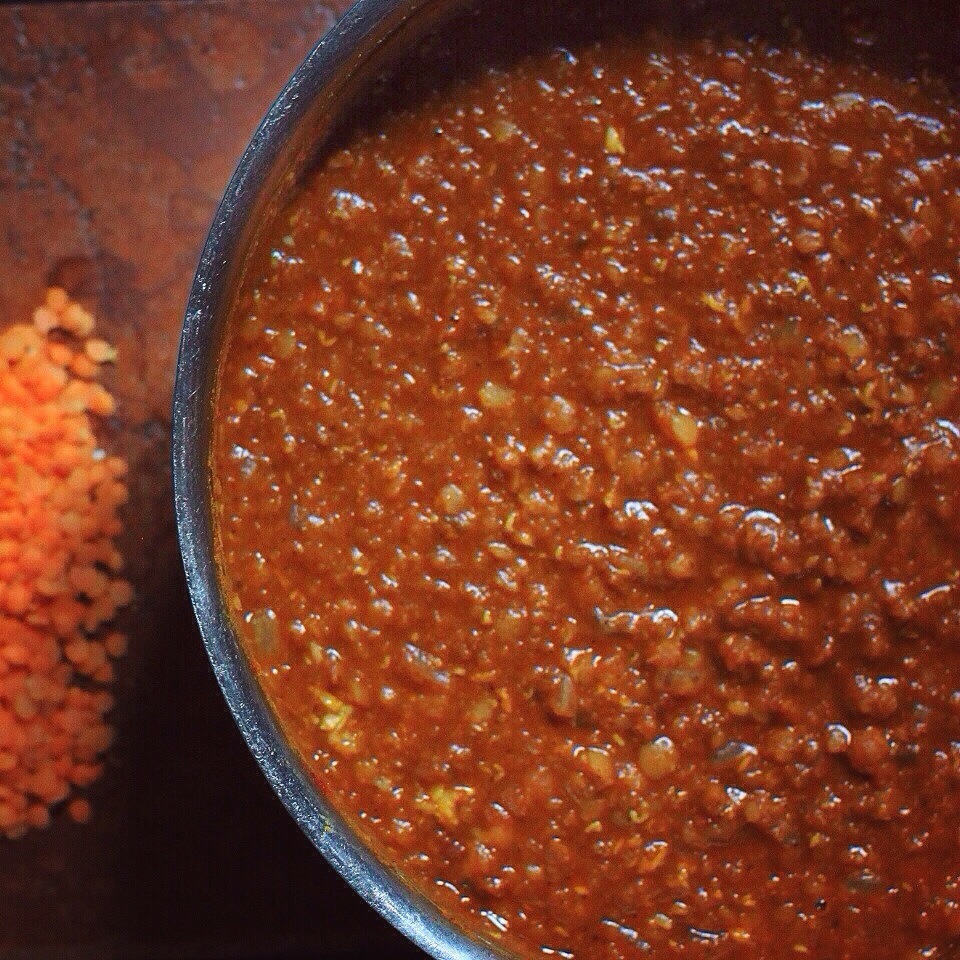 Ethiopian Food, Part 3: Mesir Wat [Pureed Red Lentil Stew]
Serves 4-6 people.
Ingredients:
1 1/2 cups dried red lentils
2 cups water
1 large onion, minced
2 cloves garlic, minced
1-inch piece of ginger, peeled and minced
2 tablespoons oil
2 tablespoons berbere spice
salt and pepper
Directions:
Place the onion, garlic and ginger in a food processor or blender and puree. Add a little water if necessary.
Heat the oil in a large, heavy-bottomed saucepan over medium heat. Add the berbere spice, rapidly stirring, enough to color the oil and cook spices through, about 30 seconds.
Add the onion puree and sauté until the excess moisture evaporates and the onion loses its raw aroma, about 5-10 minutes, being sure not to burn the mixture. Add the lentils and water to the saucepan. Bring to a boil, reduce heat to low, and simmer until the lentils are cooked through, falling apart, (30 to 40 minutes). Add water if necessary to keep the lentils from drying out.
Stir in salt and pepper to taste and then serve.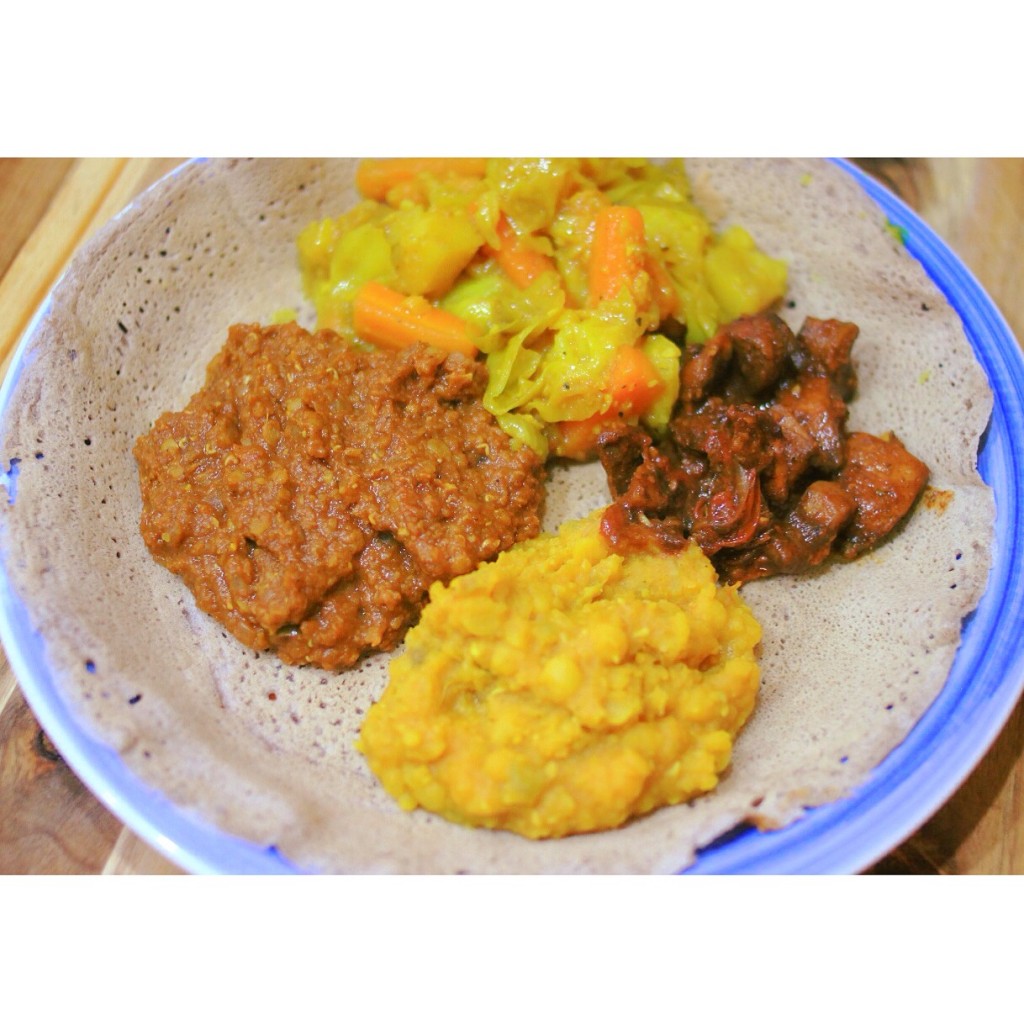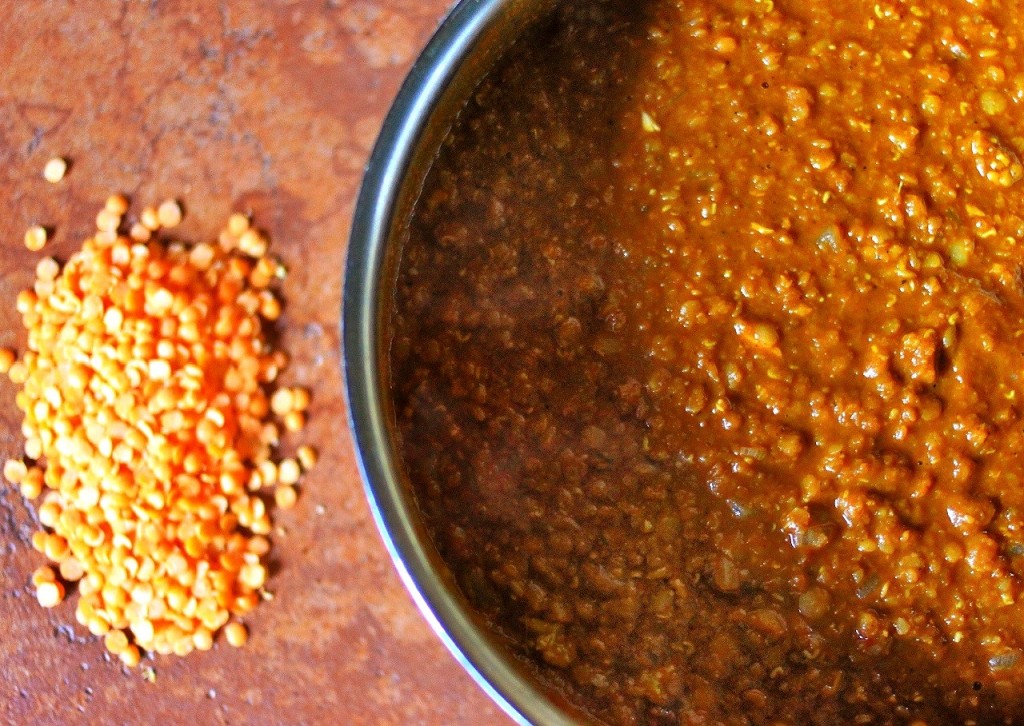 Please follow and like us: