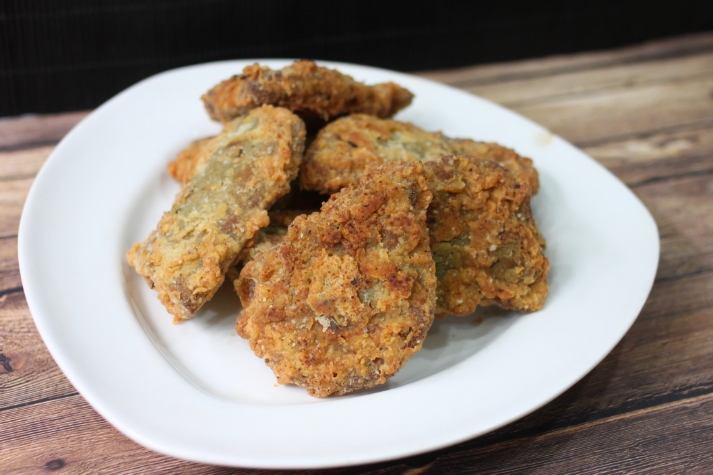 When it came to potlucks when I was a kid, everyone had two requests from my mom: her stir-fried beef broccoli or her fried chicken. Even writing the names of these things down makes my mouth salivate. I remember the taste of both, regardless of the fact that I've eaten neither in probably close to ten years, at least. Although I don't cook meat at home (save for fish here and there), there are times I still crave things like fried chicken.
What's a girl to do? I suppose I could go out and eat some, but that gets pricey and especially for something like fried chicken, I end up feeling guilty about spending more money than necessary on something that would be so cheap to make at home. So, I make a batch of chicken seitan and fry it as I would were it "real" chicken. I'm never disappointed AND! I don't feel guilty about it. Plus I can add garlicky-cheesy mashed potatoes, creamy crimini gravy, and a huge salad alongside it to feel entirely stuffed from a fully from-scratch meal. Win-win.
I've been making seitan at home for a couple years now. At first, I'd use a slow-simmer method, but realized that the texture didn't quite fit what I was after. After much (MUCH!) experimenting, I've finally come up with an easy go-to recipe that I rely on all the time. The food processor does the majority of the work for me. Then I steam the tightly wrapped seitan so it doesn't get overly chewy or spongy, which happens too often when I simmer it.
Once the seitan has been steamed, it's technically cooked. You could use it as is in any recipe you'd use chicken in. We make sandwiches with it, chop it up and add it to pasta, salads, etc. Or use the following recipe to make some damn good fried vegetarian chicken. :)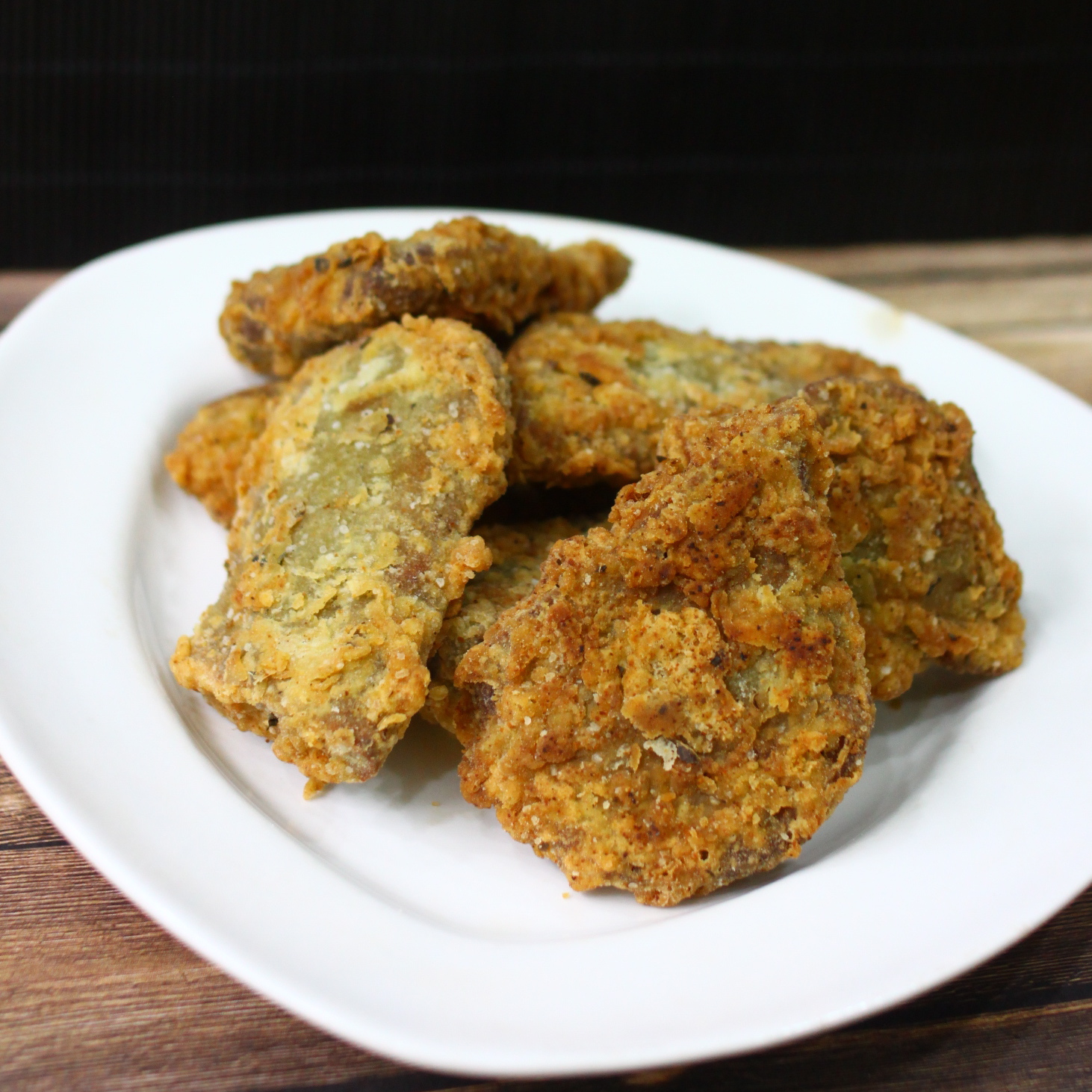 Homemade Seitan Fried Chicken
Makes about eight 3.5oz cutlets
Ingredients:
For the seitan:
2 cups vital wheat gluten
3 cloves garlic
½ cup vegetarian chicken broth powder
1 tbsp. brewer's yeast
1 tbsp. lightly flavored oil
1 tsp. poultry seasoning
1 tsp. smoked paprika
1 tsp. granulated garlic
½ tsp. ground black pepper
½ tsp. ground sage
¼ tsp. salt
¼ tsp. ground turmeric
1½ cups water
For the fried chicken:
one batch of above seitan
1 cup all-purpose flour
1 tbsp. smoked paprika
1 tbsp. granulated garlic
2 tsp. salt
2 tsp. ground black pepper
1 tsp. poultry seasoning
2 eggs
1 cup buttermilk
high heat oil (canola, peanut, sunflower, etc.)
Directions:
Make the seitan: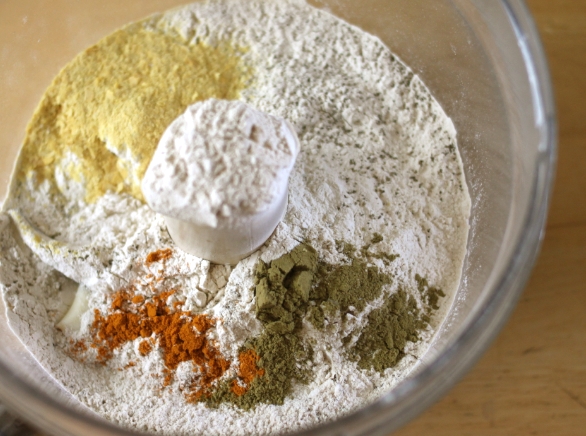 In the bowl of your food processor fitted with the large chopping blade, combine all the ingredients for the seitan. Blend until the mixture comes together into a ball.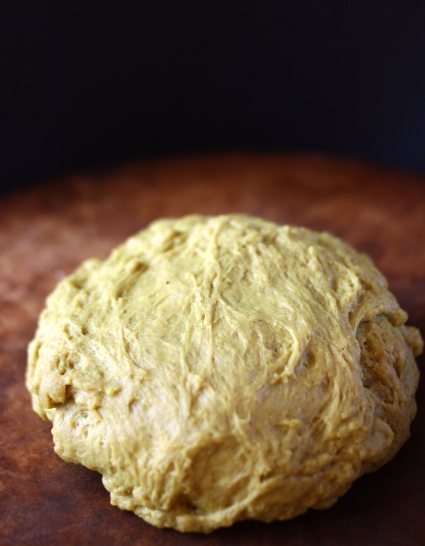 Let the dough rest for 5-10 minutes, then separate into 8 even-sized balls of dough.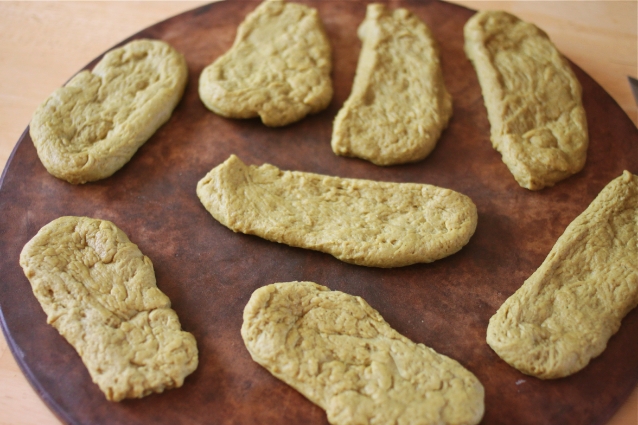 Flatten each ball of dough into "cutlets" that are about ¼-inch thick. This can take some patience, as the dough is very stretchy and will continuously shrink back on itself. Just keep flattening, using your hands or a rolling pin. Wrap each cutlet tightly with foil. Steam the cutlets (I use a two-layered bamboo steamer) for 40-50 minutes, until they're firm to the touch. Allow the cutlets to cool completely.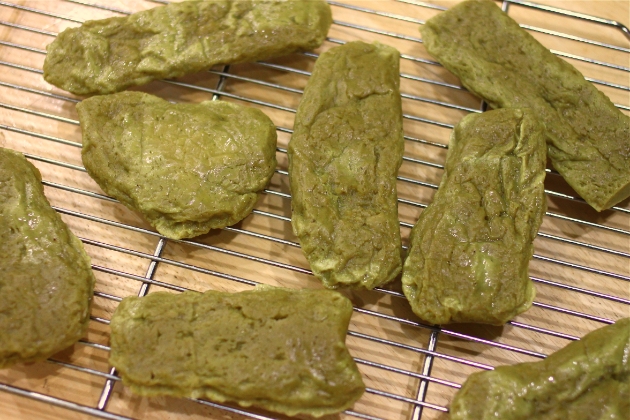 Make the fried chicken: In a shallow pan or dish, combine the flour, paprika, garlic, salt, pepper, and poultry seasoning. Blend well.  In another shallow pan or dish, whisk together the buttermilk and eggs until thoroughly combined.
Over medium-high, heat enough oil in a large heavy pan (I prefer cast iron) to cover about 1/3 of the pan's depth. Drop a tiny pinch of flour or buttermilk into the oil to test its temperature. The buttermilk/flour should sizzle and float up, but not burn. If using a thermometer, bring the oil to 325°F.
Unwrap all of the seitan cutlets. If you want, cut each one in half. Dip the seitan in the flour mixture, turning to coat. Next, dip the floured cutlets into your buttermilk mixture. Dip back into the flour mixture, turning to coat. Shake off the excess.
Place the seitan into the pan. Cook until golden brown on each side (8-12 minutes, approximately).
Drain the fried seitan on paper towels or a cooling rack placed over a sheet pan. Serve immediately.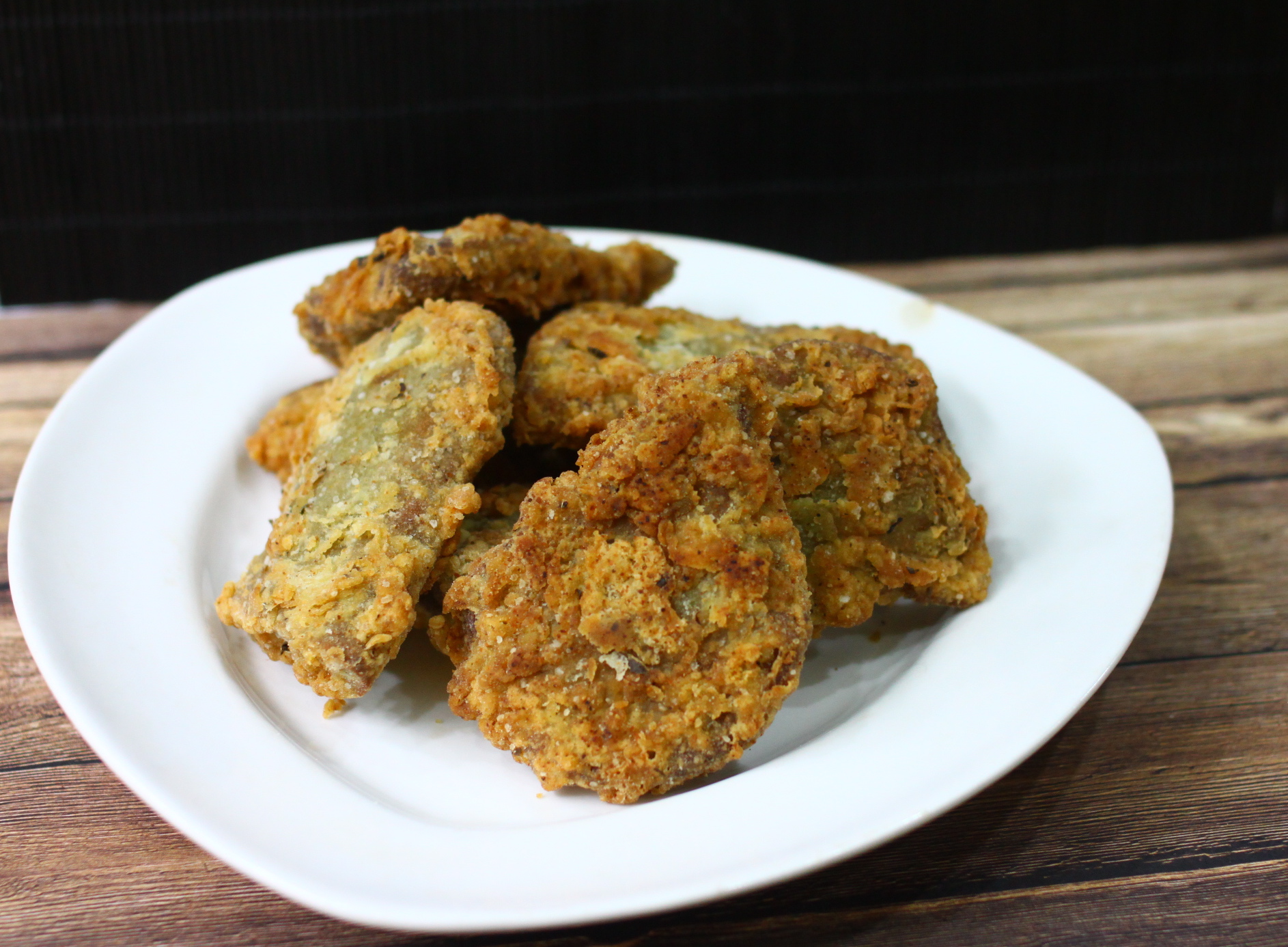 Please follow and like us: