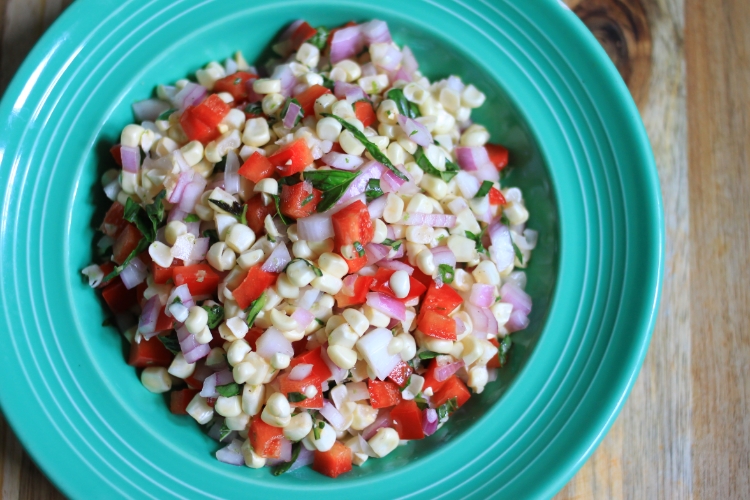 Summer has arrived full-on and I don't know how the hell it happened. Next week is July? How'd we get here? For the first time in 28 years, I've got a garden that is chock-full of produce. Rich two-year-old compost I've been tending to added to the already rich soil around our home has been an excellent breeding ground for sweet, delicious, veggies, fruits and herbs. But the bulk of things is still coming. We've been getting zucchini and summer squash, radishes, lettuce, arugula, basil, chives, collard greens, beans and peas to last for months. And still to come there are cucumbers, tomatoes, broccoli, cauliflower, eggplants, carrots, peppers of all sorts, more herbs than I know what to do with.
This time of year, especially here in Ashland, the benefits of summer produce are enough to leave a person feeling spoiled. Summer's a prime season for tomatoes, peaches, cucumbers, arugula, bell peppers, peas, figs, melons, tomatillos, blackberries, grapes, raspberries… While enjoyable cooked, a lot of these things are absolutely incredible eaten raw. Summer corn, raw, is one of my favorites. While frozen and canned versions are great for off-seasons like dead in the middle of winter, even the best frozen and canned products don't compare to what you can find fresh right now. Sweet corn, raw, is crunchy and bursting with sweetness. You can eat it right off the cob, completely undressed, and feel like you had the best dessert June has to offer.
The following salad was born out of accident and happily so. It's crunchy and sweet, has a little bite with the onion, and freshness with the lime. It's wonderful on its own, or used on top of fish (I put it on pan-seared halibut), served as a salsa with chips… Day two, I added smoky tempeh strips and diced avocado, making an even fuller lunch salad. Leftovers are just as tasty as the first day, just make sure the lime juice gets mixed into the salad.

Summer Corn Salad
Serves approximately 6-8 people.
Ingredients:
3 large ears of white sweet corn
1 large red bell pepper, diced small
1 medium red onion, diced small
½ cup fresh basil packed then chopped
2 limes
salt
fresh ground pepper


Directions:
Peel the husks off of each ear of corn, removing as much of the silk as you can. Use a sharp knife to cut the kernels from the cob into a large bowl. You can remove the additional strands of silk that inevitably wind up with the kernels, but don't stress out about removing every single one.
Add the diced red pepper, onion, and chopped basil. Zest your limes into the mixture, then halve each lime and squeeze the juice from both limes into the salad as well. Stir until everything is very well combined. Add salt and freshly ground pepper to your liking, again stirring until completely incorporated.
Serve immediately alongside your favorite meal, or on top of nicely grilled fish, tofu, or chicken. Serve it as a fresh salsa for tortilla chips, or as a topping for tacos, or wrapped in a burrito. Cover leftovers and refrigerate. Remember to stir well before eating the leftovers.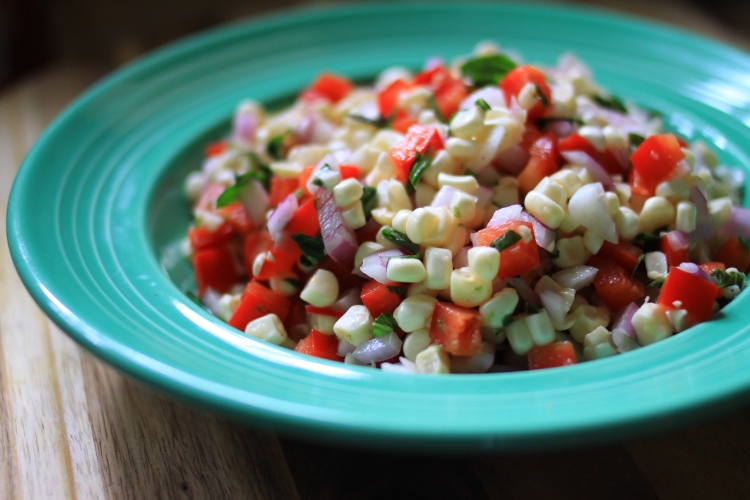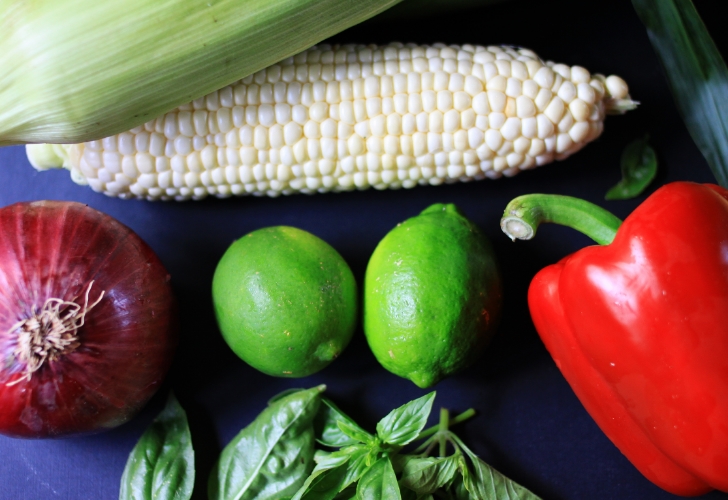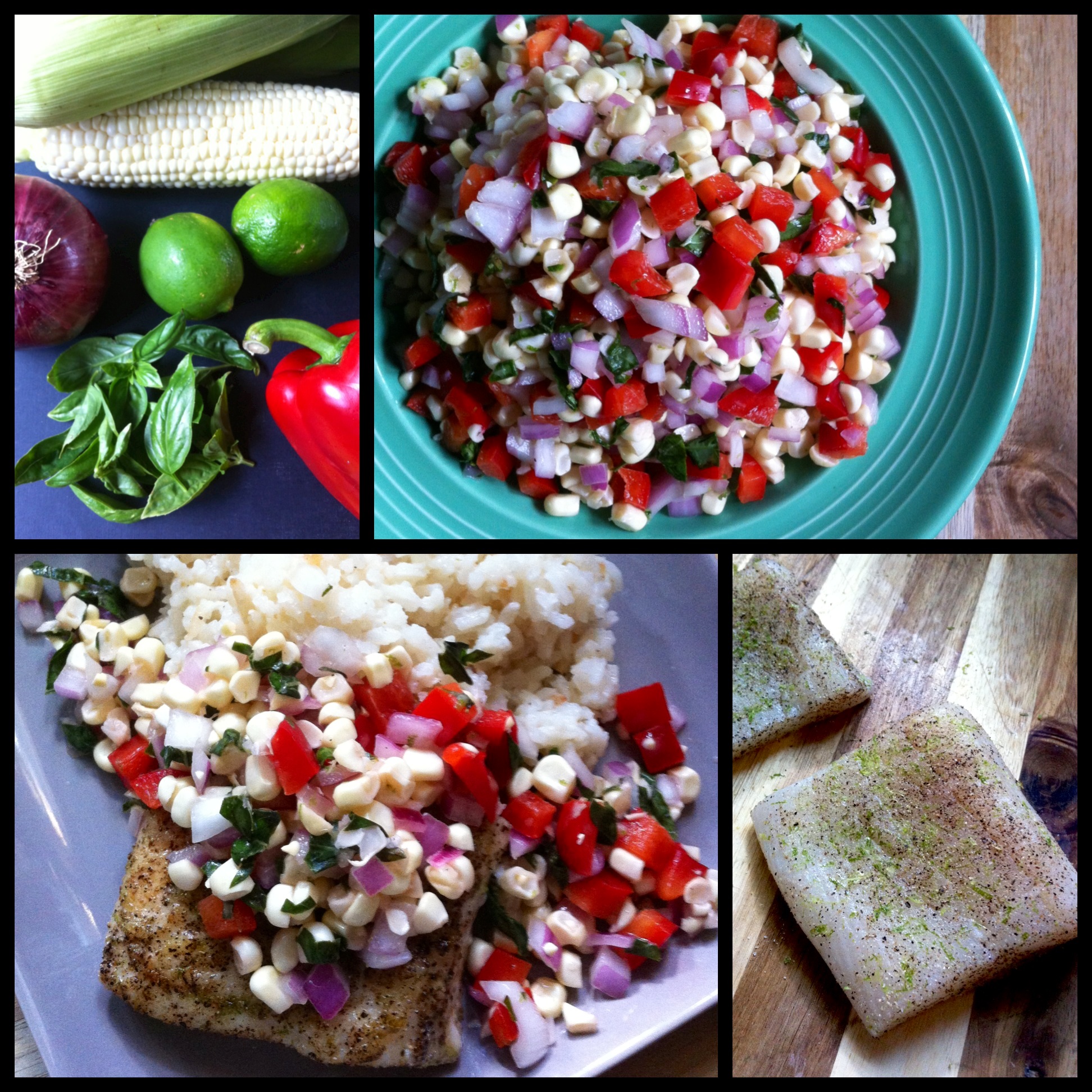 Please follow and like us: