A glimpse at the last week, in photos: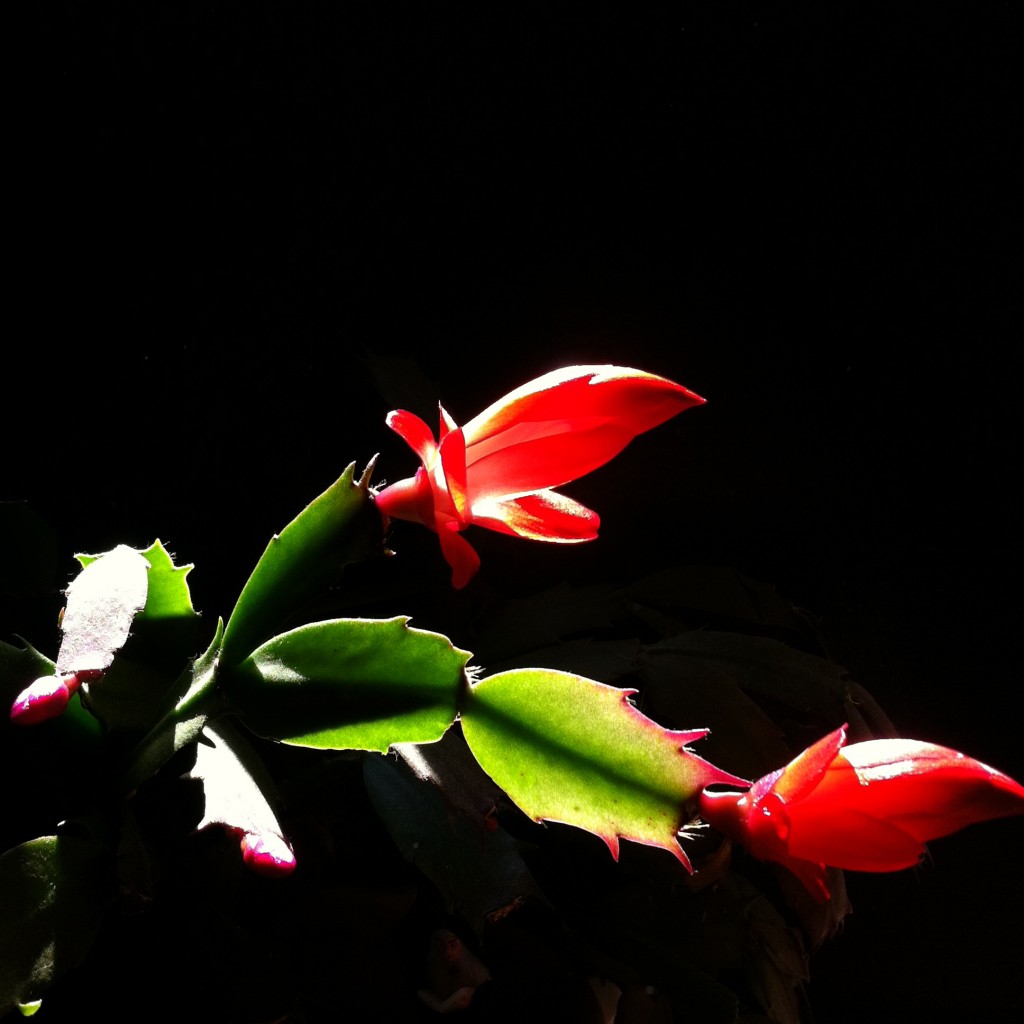 Our Christmas cactus is loving the sunshine through our kitchen windows and therefore blooming like crazy.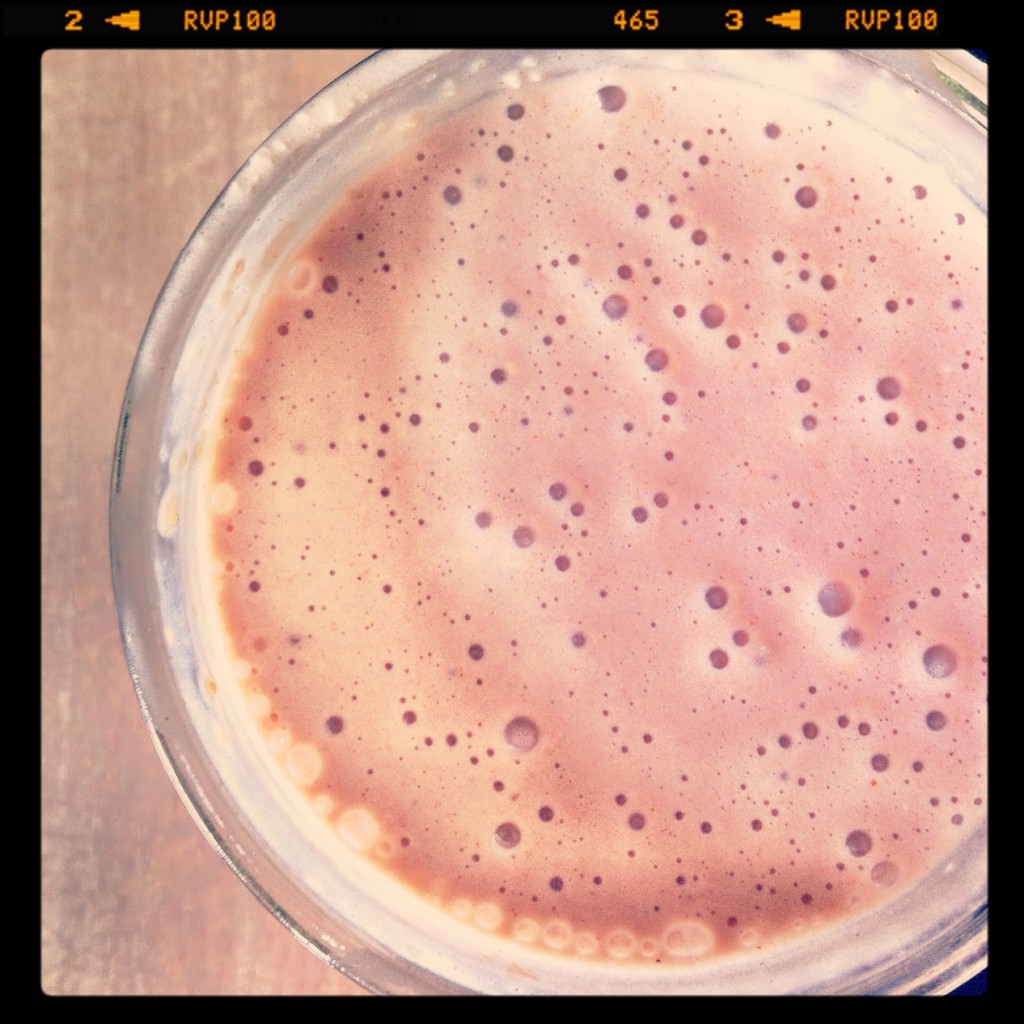 This smoothie as breakfast/brunch/lunch/snacking.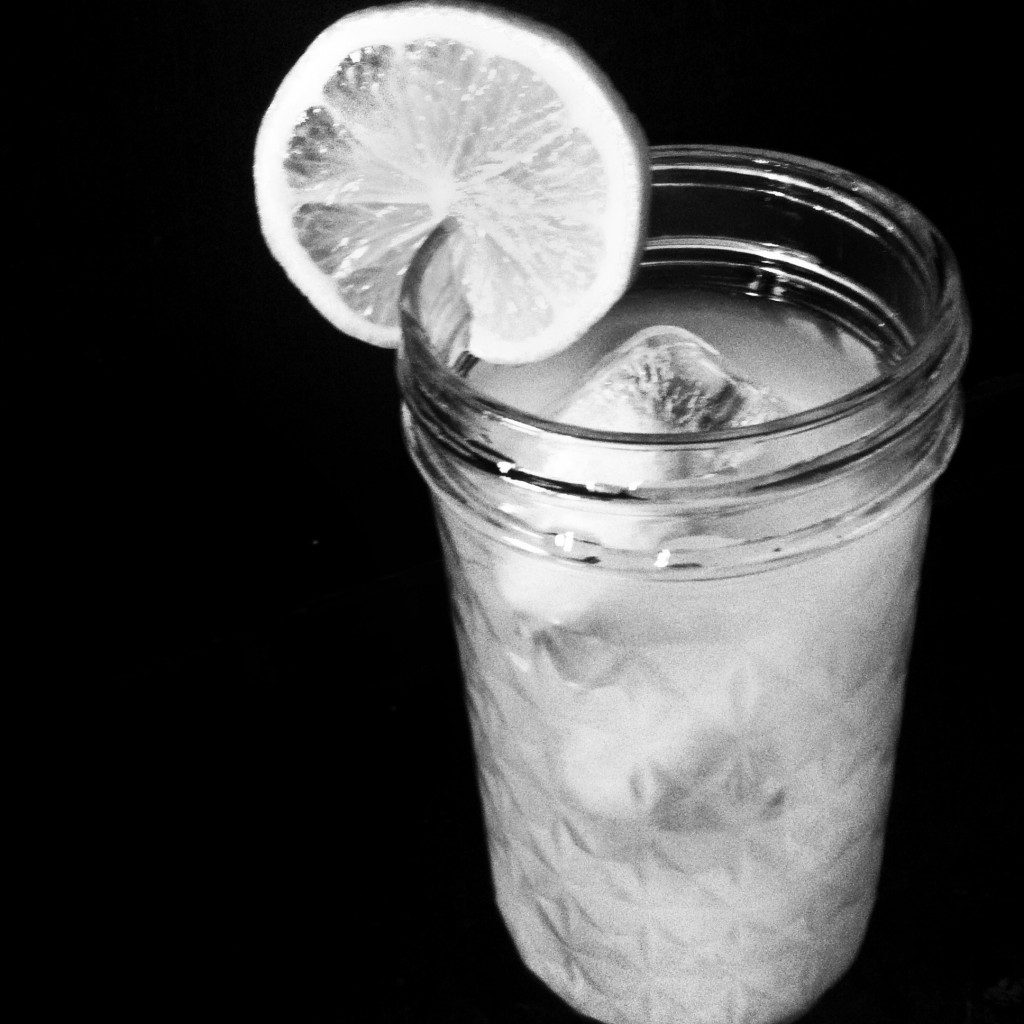 Bourbon thirty is my favorite hour of the day.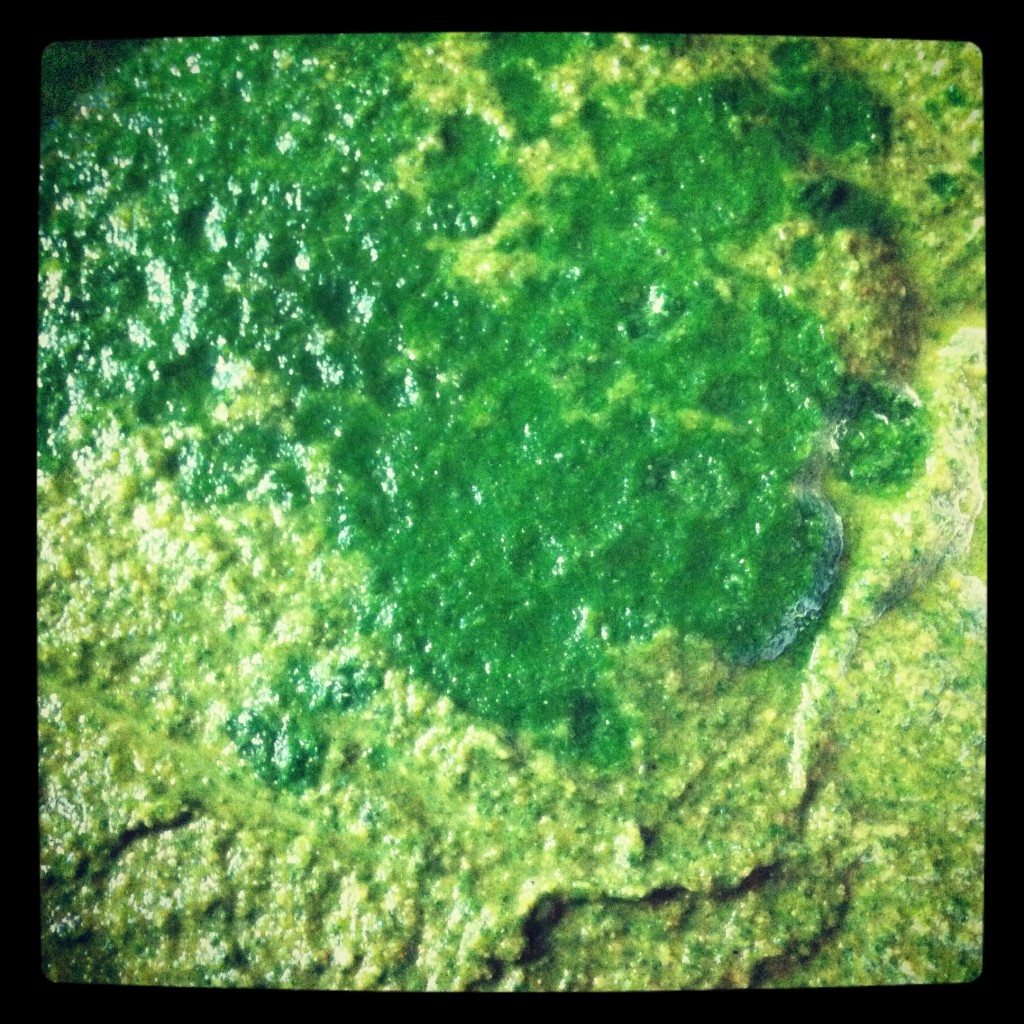 Palak paneer in the making as per Vincent's request.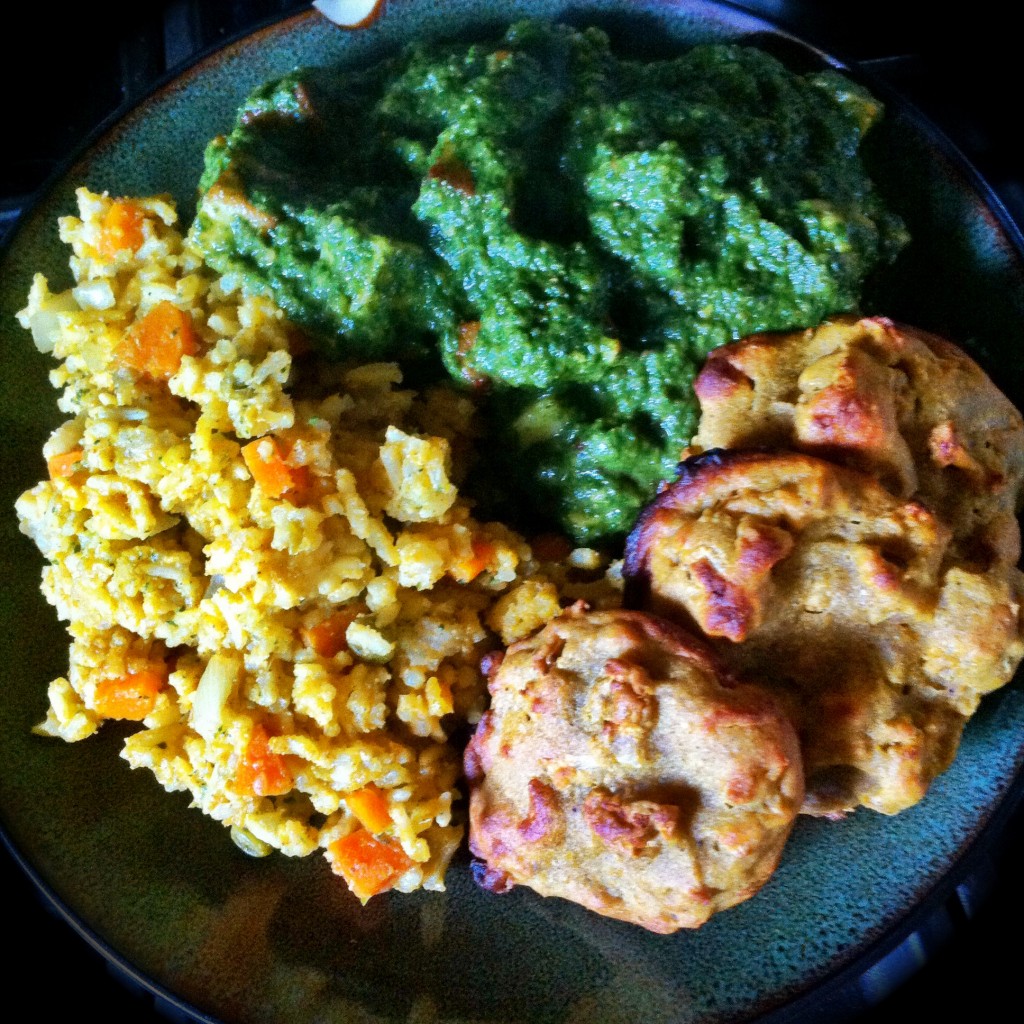 Leftover palak paneer, pea and carrot biryani, and baked cauliflower potato pakoras for Vincent's pre-water polo practice snack the following afternoon.

My husband shaved his head this week for the first time ever…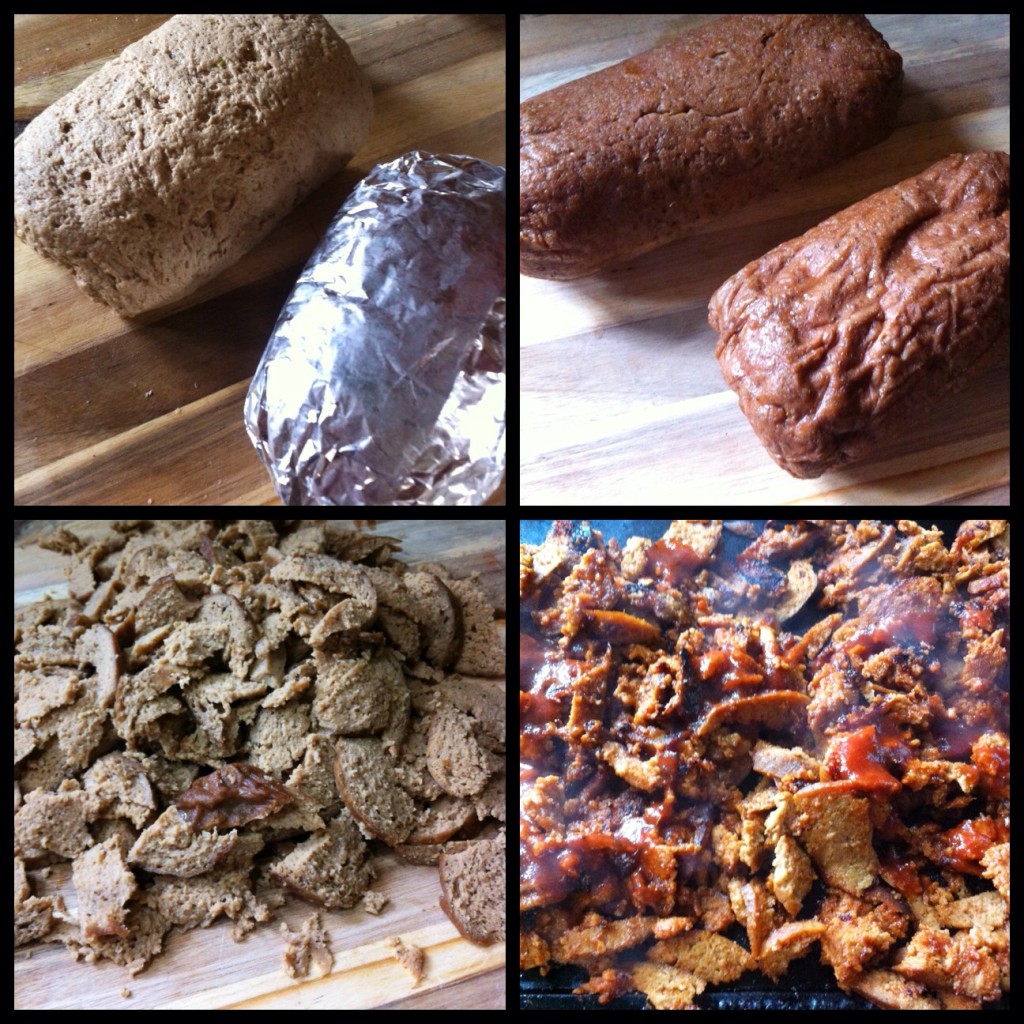 Homemade seitan one day for barbeque sammiches.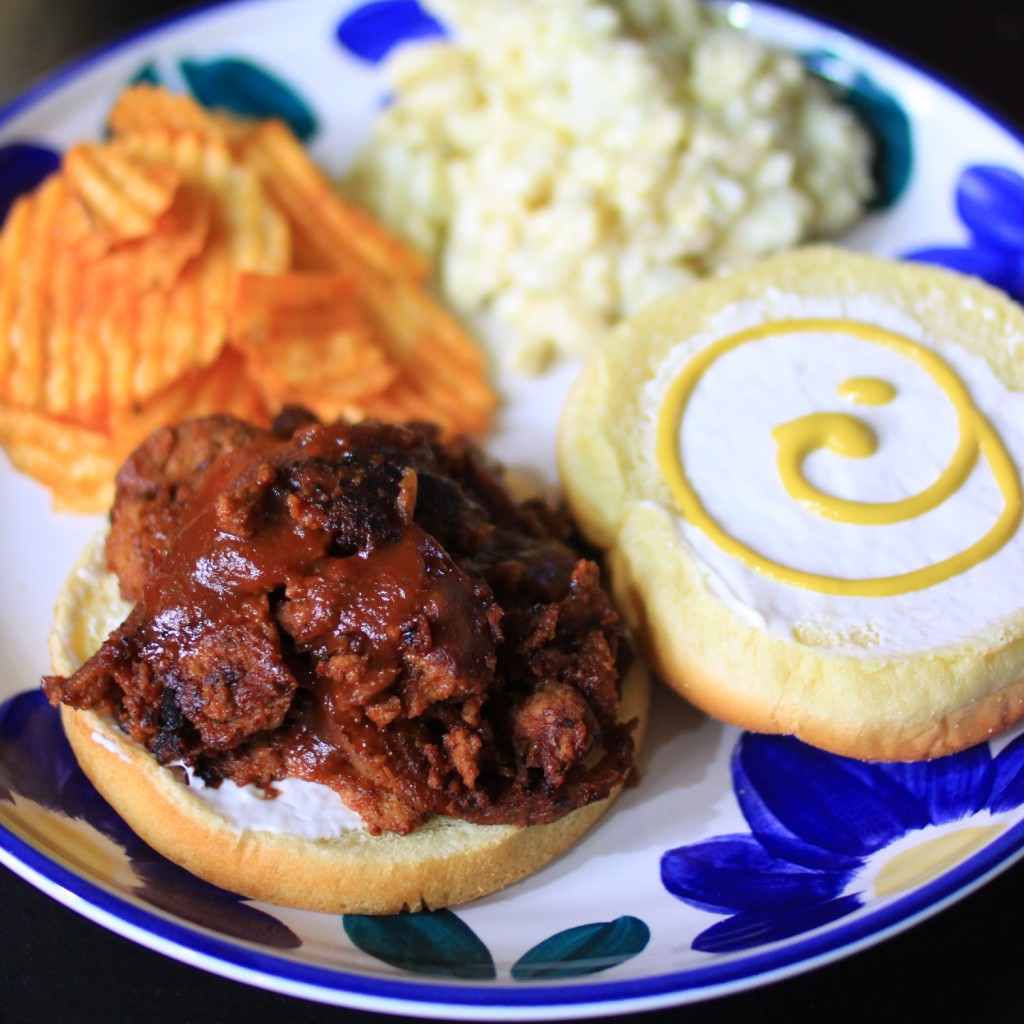 Sammiches!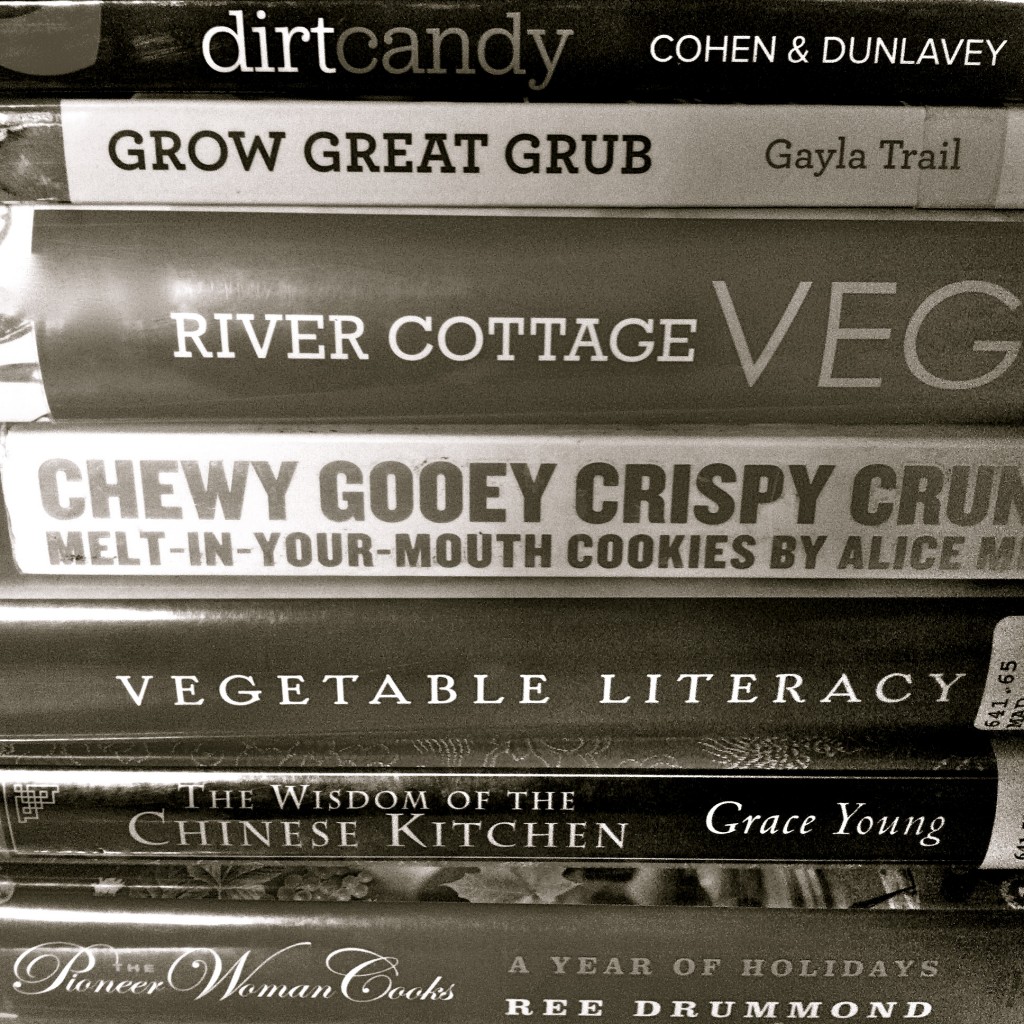 This week's hardcopy, non-internet food reading.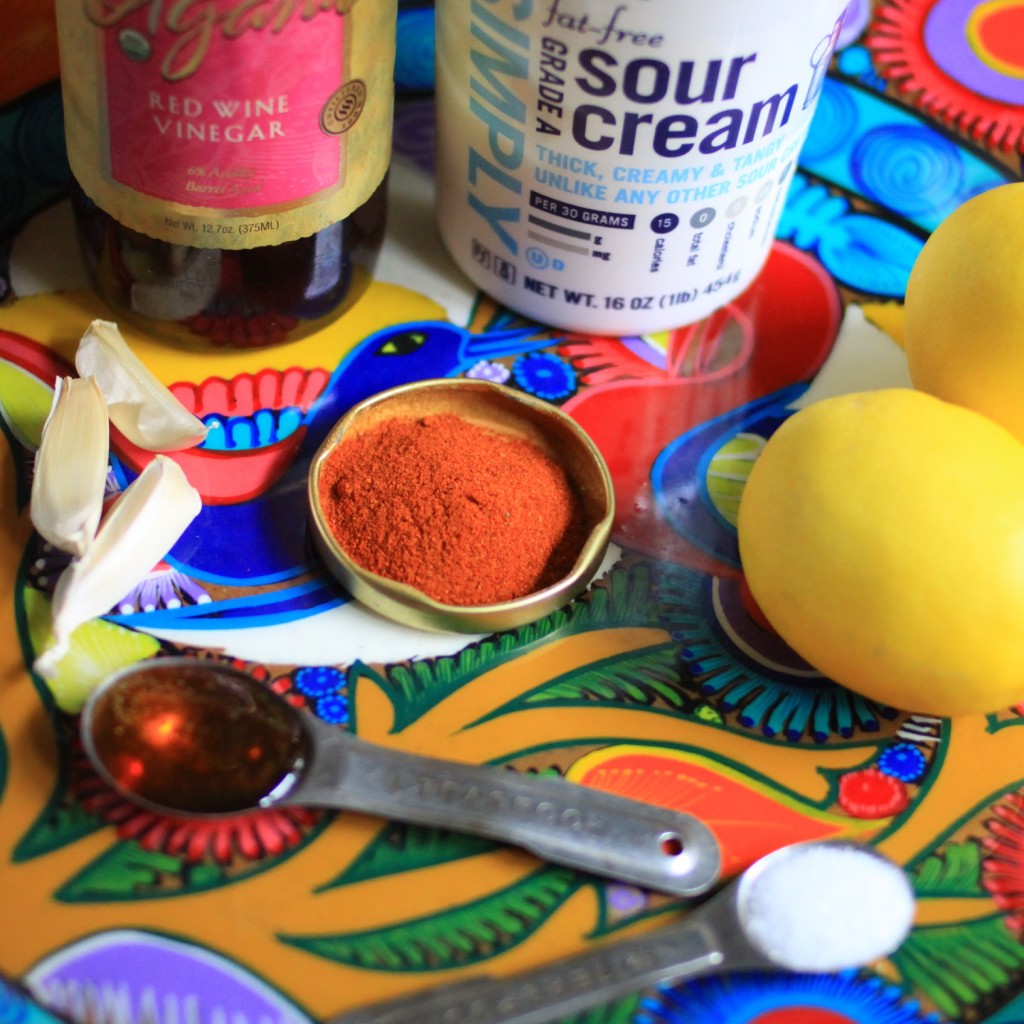 A dressing experiment…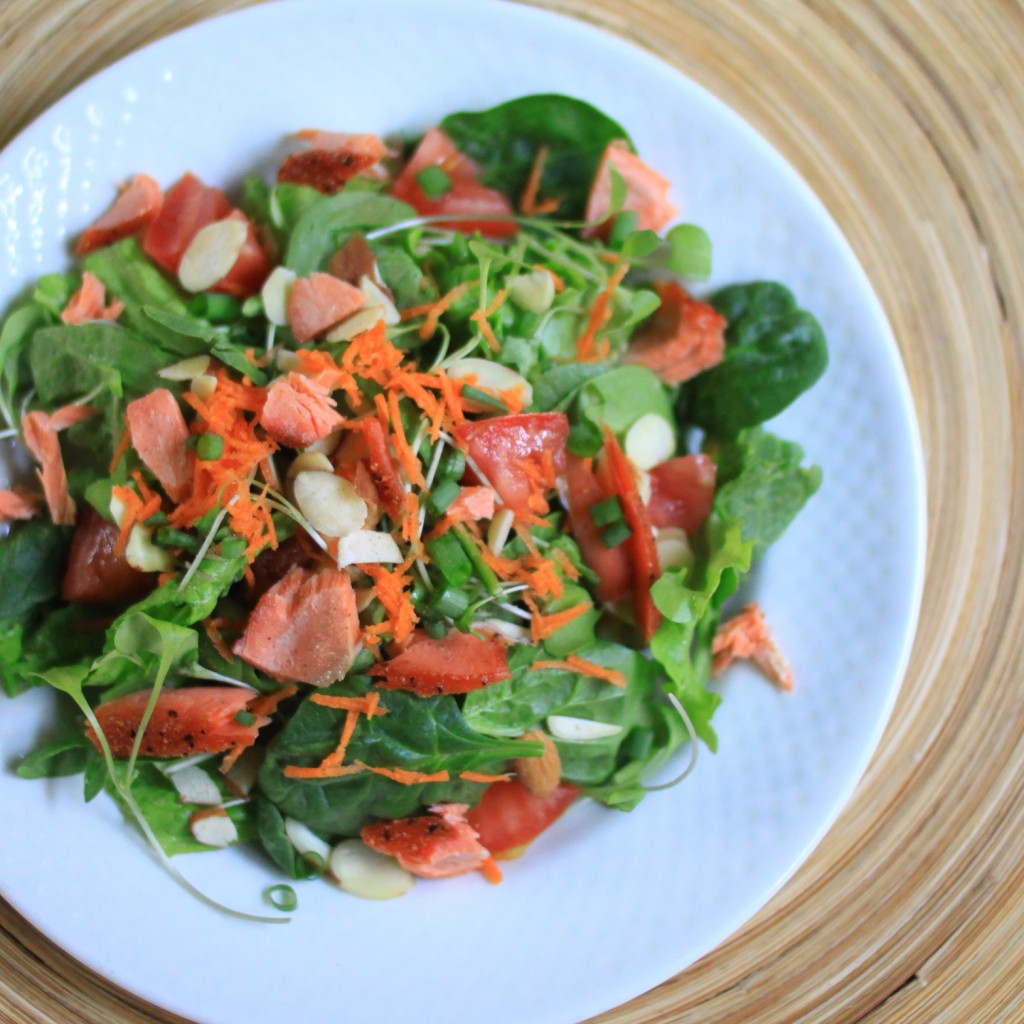 For a dinner salad experiment.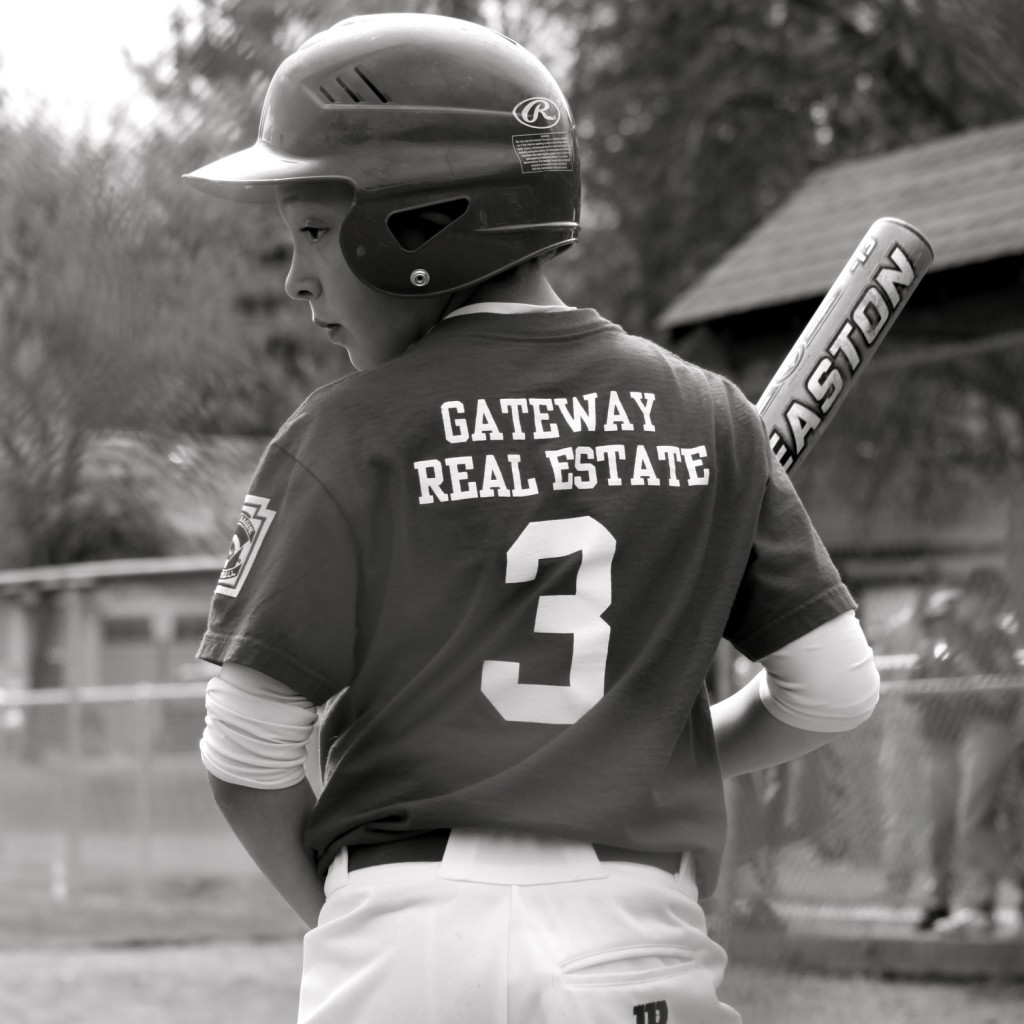 Little League season began this weekend.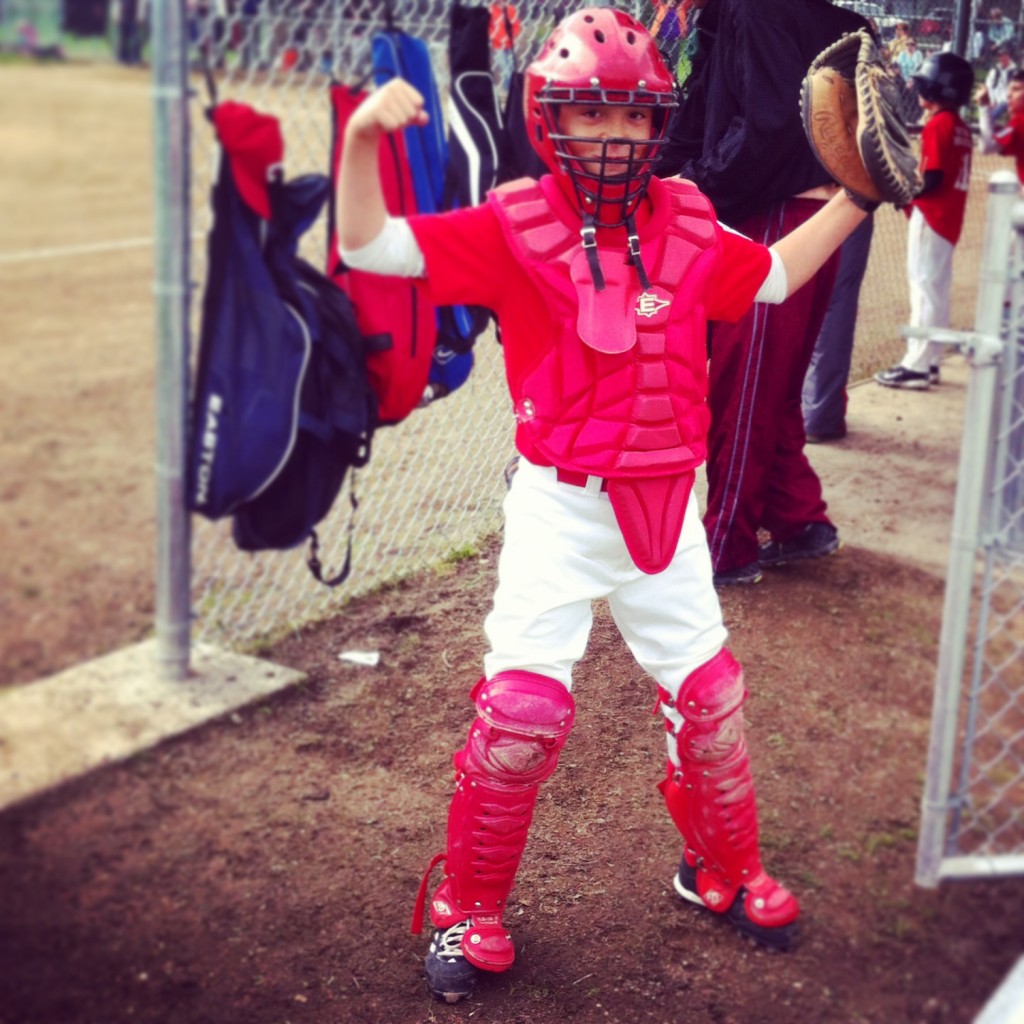 This boy got to play catcher for a couple innings…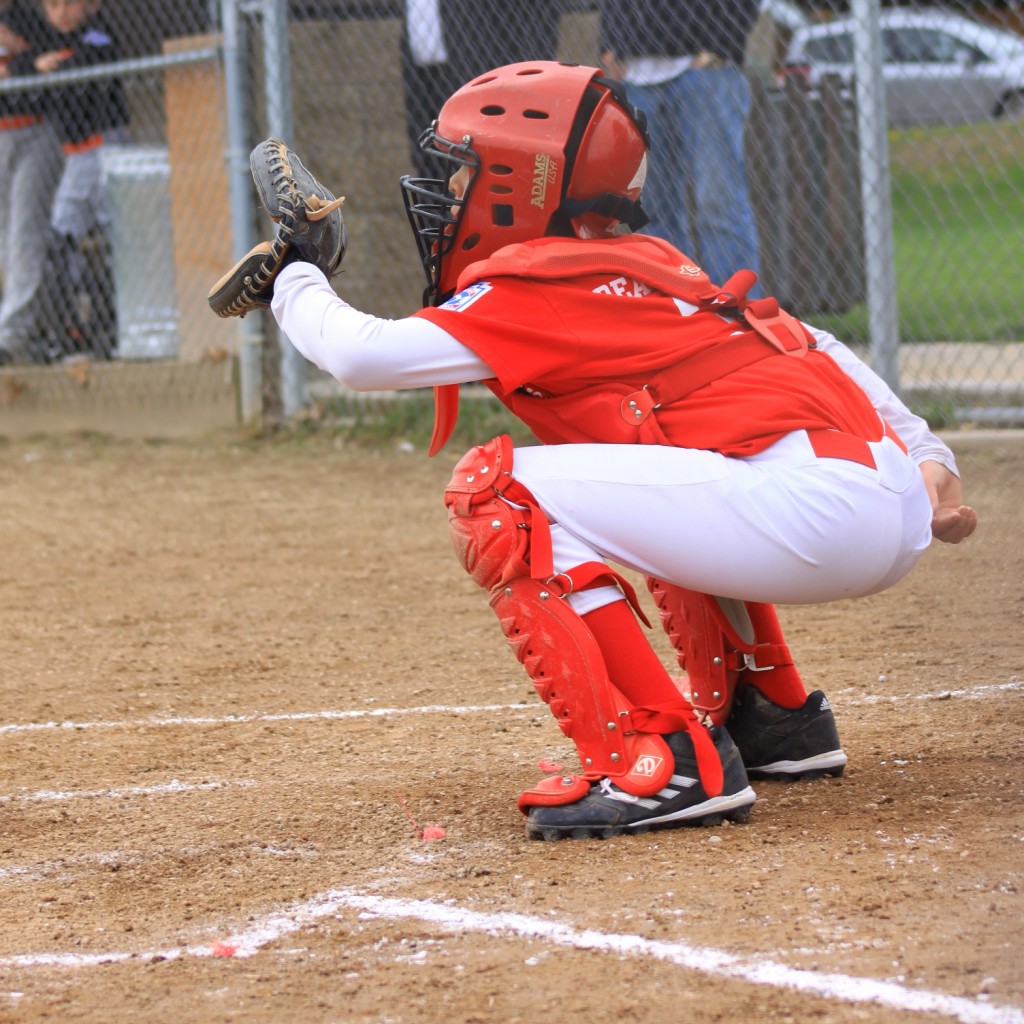 Looking sharp in his Reds uniform and matching catcher-gear…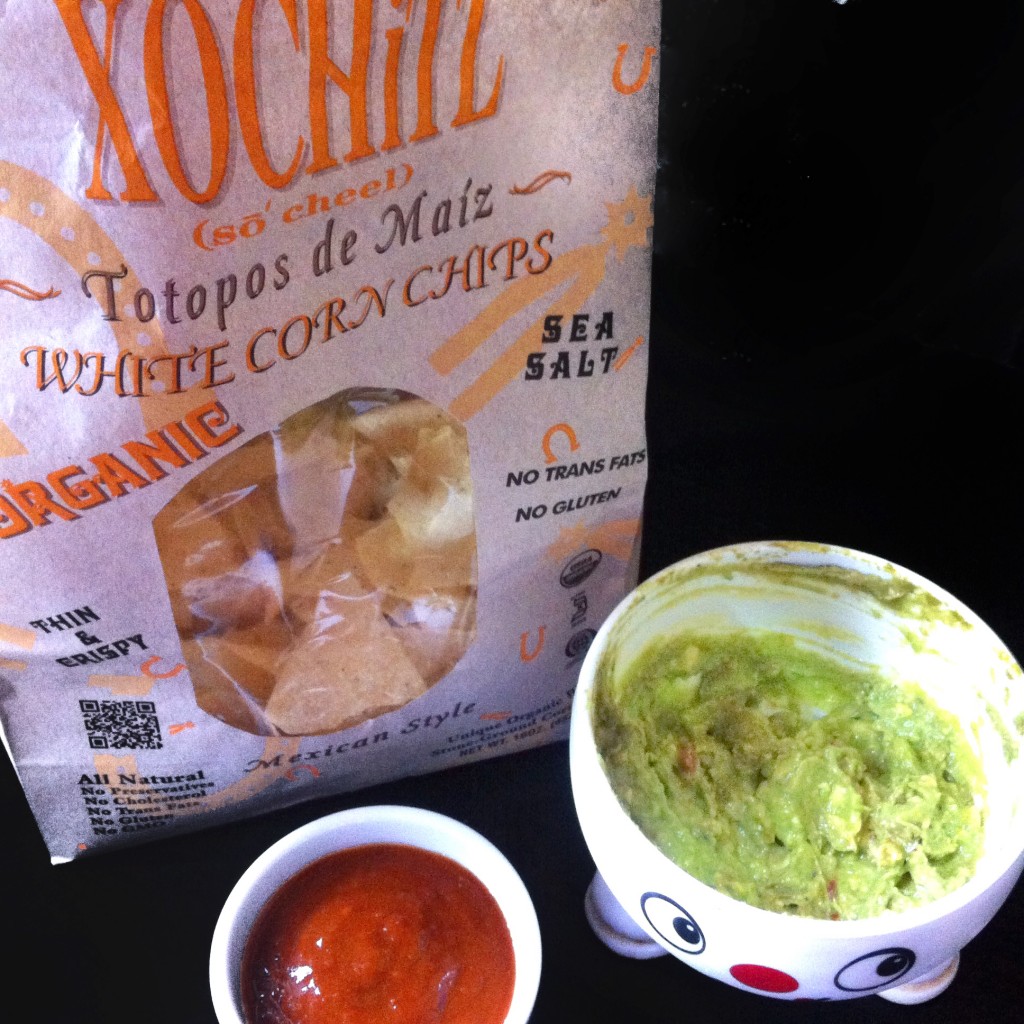 Pre-dinner snacking material.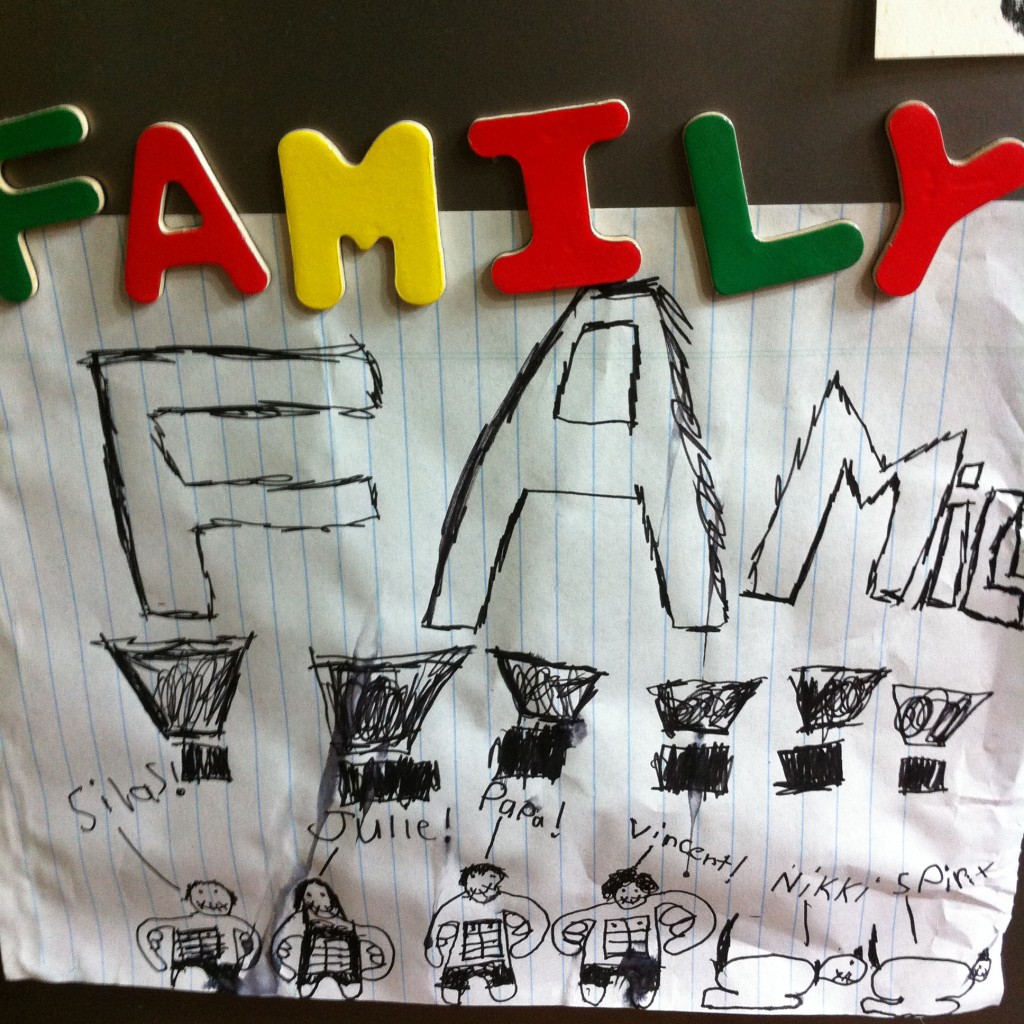 This picture that Silas drew, which currently resides on our refrigerator, makes me laugh. Apparently I can sport an 8-pack (aka FOOD pack) through my tank top. NICE. The dogs are one of my favorite parts about this picture.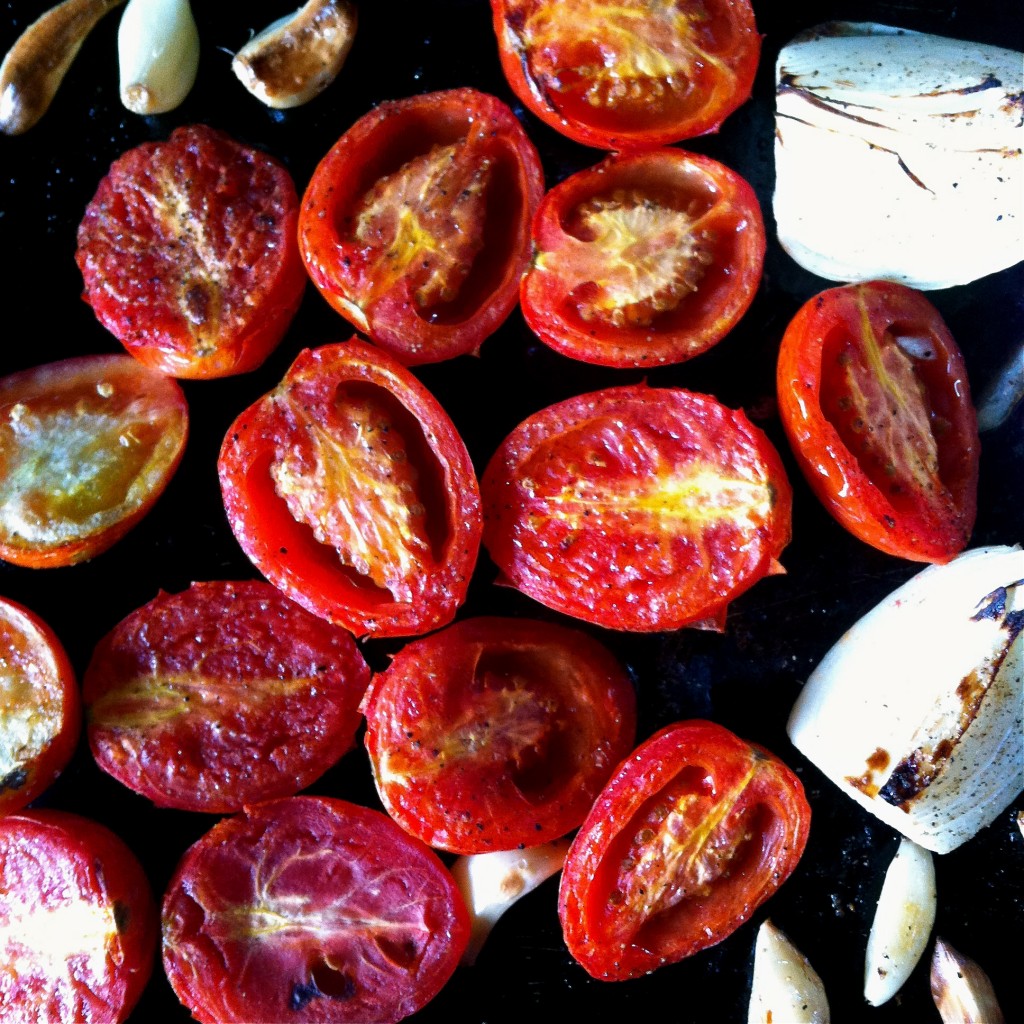 Roasting some 'maters, garlic, and onion for homemade enchilada sauce.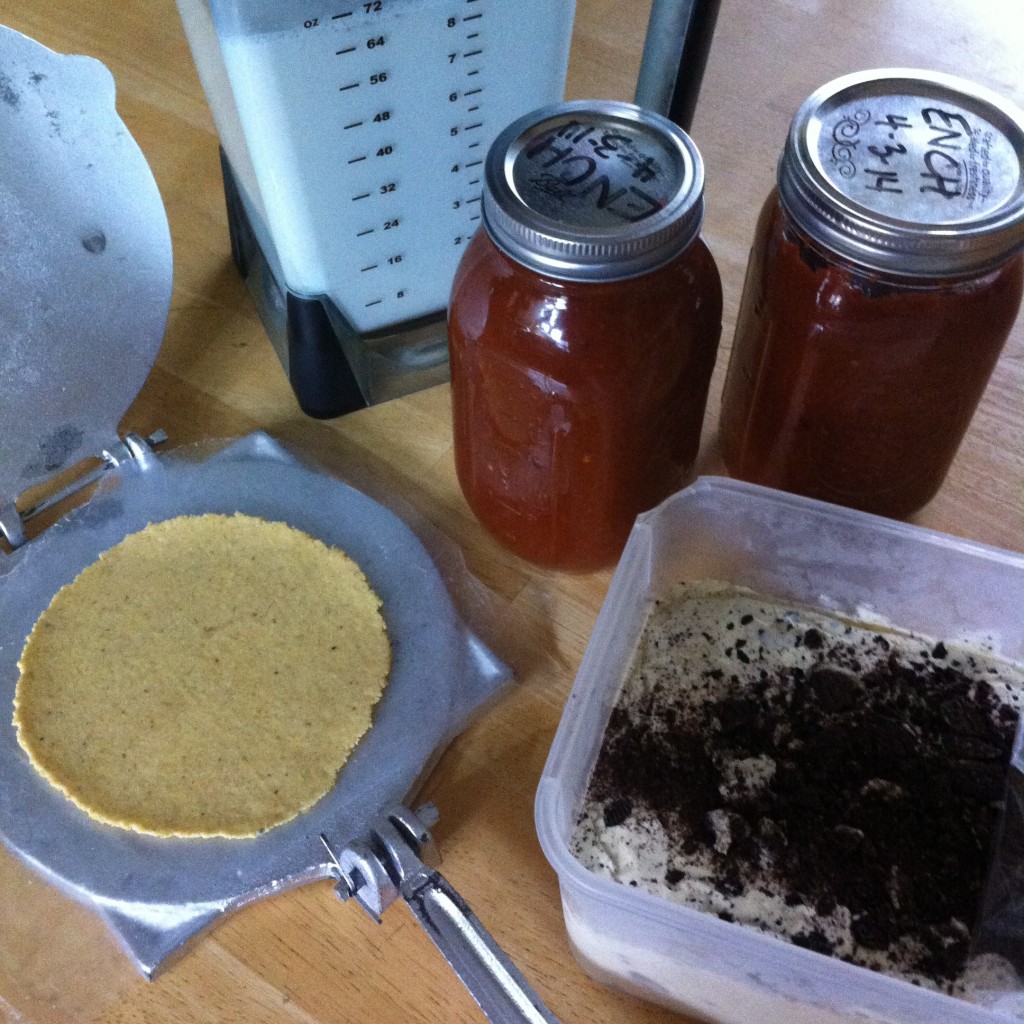 Crazy food brain results in a lot of things… homemade horchata, enchilada sauce, tortillas, enchiladas, beans, rice, mint cookie ice cream…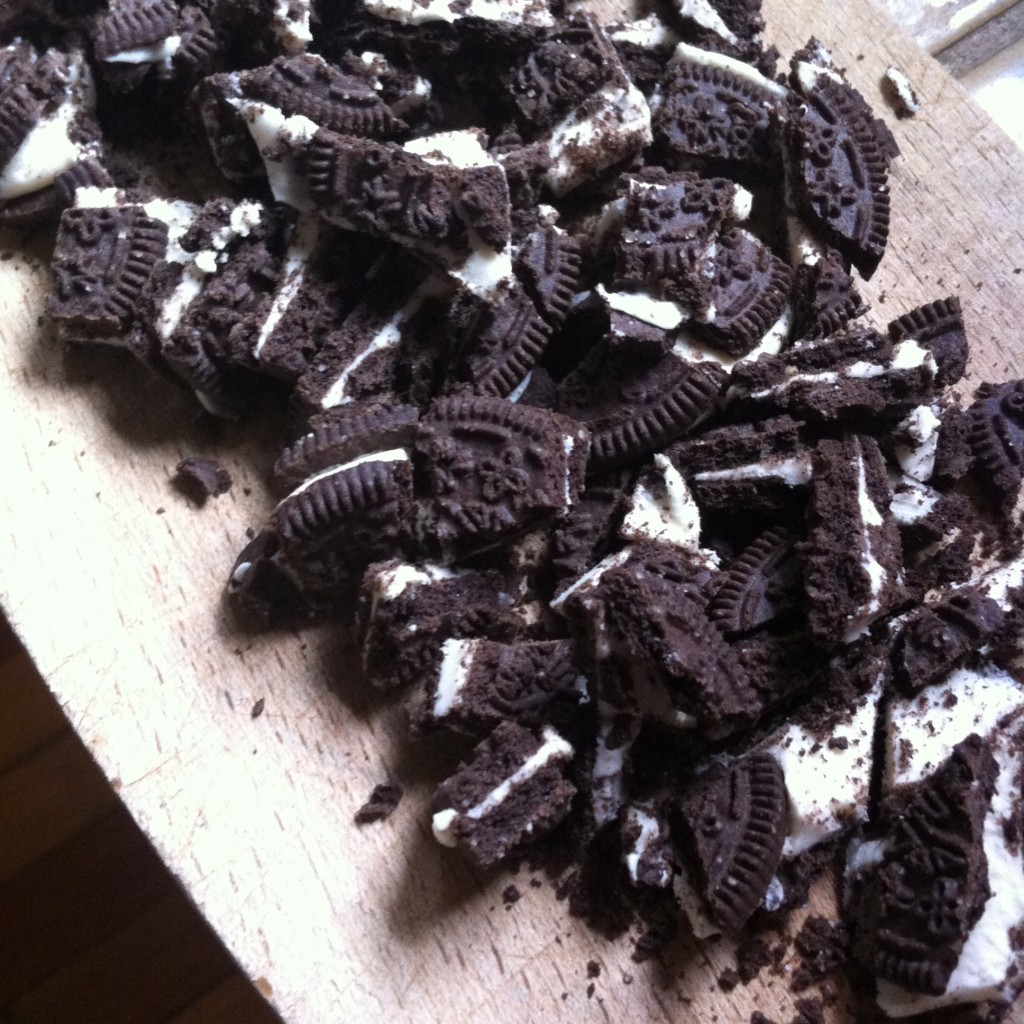 Cookie smash for ice cream making. Recipe later this week.
Silas's first baseball game went well… His first hit brought two other players home! They won by a single point. (Apologies for the weird video blur.) He also enjoys taking multiple bases at a time, as often as possible… :)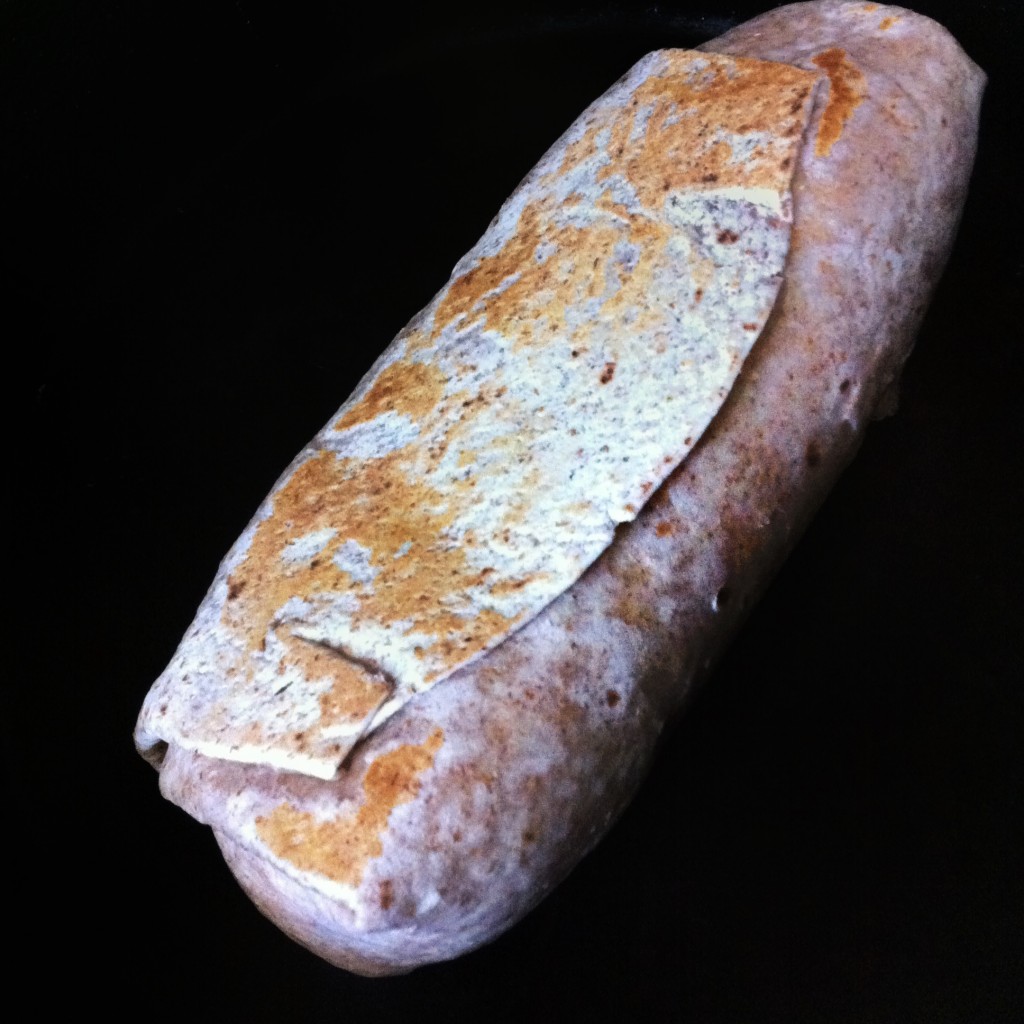 I think I ate three burritos this week for three separate meals.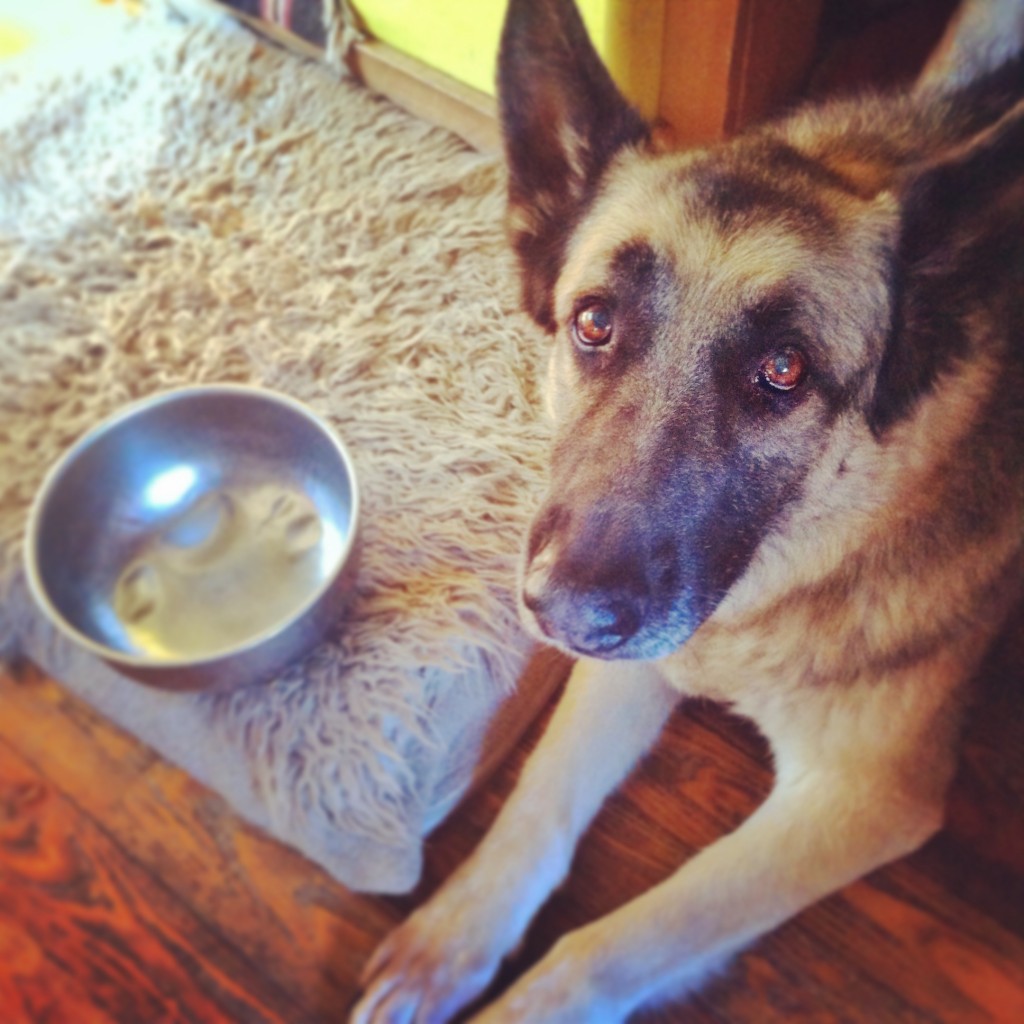 Hungry morning beast.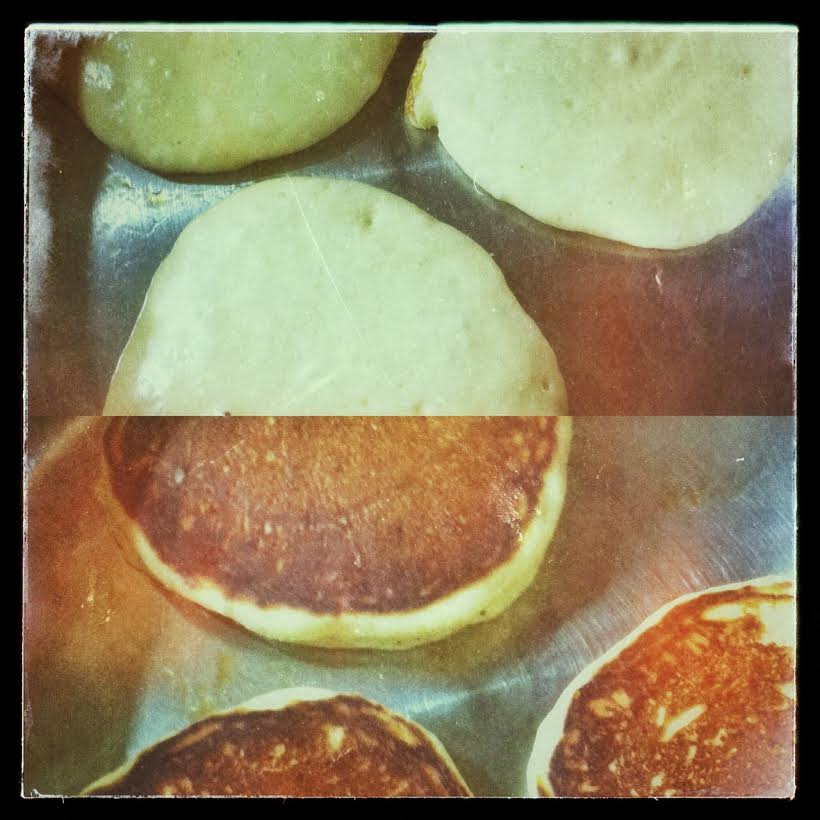 Buttermilk 'cakes for a weekend morning.
Please follow and like us: