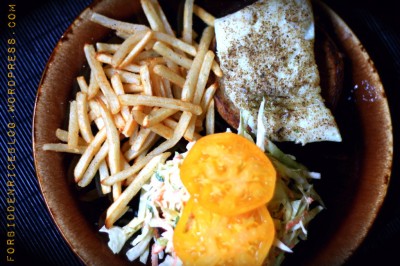 When people ask me if I miss home after finding out I'm from Kauai, my answer rarely fluctuates. Yes, I miss parts of the place I spent more than half of my life thus far. One thing I especially miss is being near the ocean. It's in my blood. There's a sanctuary in those warm salty blue waters that I crave incessantly. I grew up in the water, on the beach, outdoors, fishing.

Next month makes five years since my Uncle Ronnie passed away. I remember many weekends filled with shoreline fishing adventures with Uncle Ronnie, my mom, sister, brothers, sometimes my dad, at times aunties and uncles who may or may not have been blood related. Funny thing is, I couldn't stand to eat anything fishy. Uncle Ronnie would pay me to eat sashimi (thinly sliced raw fish) by the slice.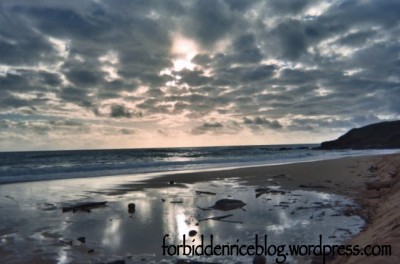 That has changed these days. I still don't care for very fishy-tasting fish, but love halibut, mahi mahi, cod… mostly white, flaky fish that is light in flavor (that and salmon cooked well). A few years ago my husband, now 14-year-old stepson and I went to Maui for some shows Craig's band was playing. While there, we ate at Paia Fish Market, whose fish burgers we'd heard rave reviews about. The market's "burgers" are charbroiled pieces of fish – mahi mahi, ono, ahi, whatever other fish they've got – signature coleslaw, tarter sauce, tomato, and cheese, on a sesame bun. The sandwich is simple, but the flavors are amazing and fresh.
When we got back to Ashland, Craig and I would both crave these sandwiches every now and then. I haven't been able to find Paia Fish Market's top secret slaw recipe, but have found that my go-to honey cumin lime coleslaw works nicely on our version of these fish burgers. The other day I saw halibut on sale and knew instantly what was for dinner. The flavors worked well together. Keep in mind, these burgers get messy quickly, but that's just part of the fun!
Halibut "Burgers" with Slaw
Serves 2.
Ingredients:
¾ lb. mahi mahi fillet, skinless (you can use halibut or even cod)
2 tbsp. olive oil
sea salt
fresh ground black pepper
2 tsp. fresh oregano, chopped
¼ tsp. granulated garlic
2 hamburger buns (my favorite is Dave's Killer Blues Buns)
1 ripe tomato, sliced
1 – ½ a recipe honey cumin lime slaw
optional:
grated cheddar cheese
tarter sauce
Directions:
Cut the fish into two fillets. Rub each side of the fish with one tablespoon of the oil. Sprinkle each side of the fish generously with the salt, pepper, oregano, and garlic.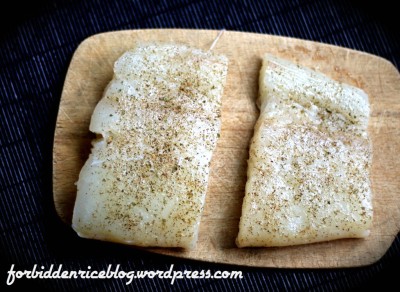 Heat a cast iron, or heavy bottomed pan over medium-high. Add one tablespoon of oil. Once the pan is thoroughly hot, add the fish. Fry the fish until crisp and lightly golden (4-5 minutes) then flip and cook until the other side is crisp as well (3-4 minutes).
Toast your buns if you prefer. I like to lightly butter the inside surface of each bun, then toast in a pan on the stove until golden brown.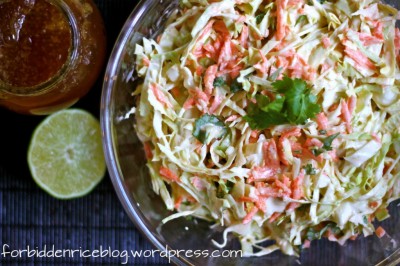 To serve, place the fish on your bottom bun (teehee!). Top with a generous amount of slaw, tomato slices, and cheese. If you want to add tarter sauce, feel free. I find it unnecessary with the creaminess of this slaw.
Enjoy while this fish is still hot. Make a mess, use a fork as necessary. The messier, the tastier, so do not enter this meal fearfully! :)