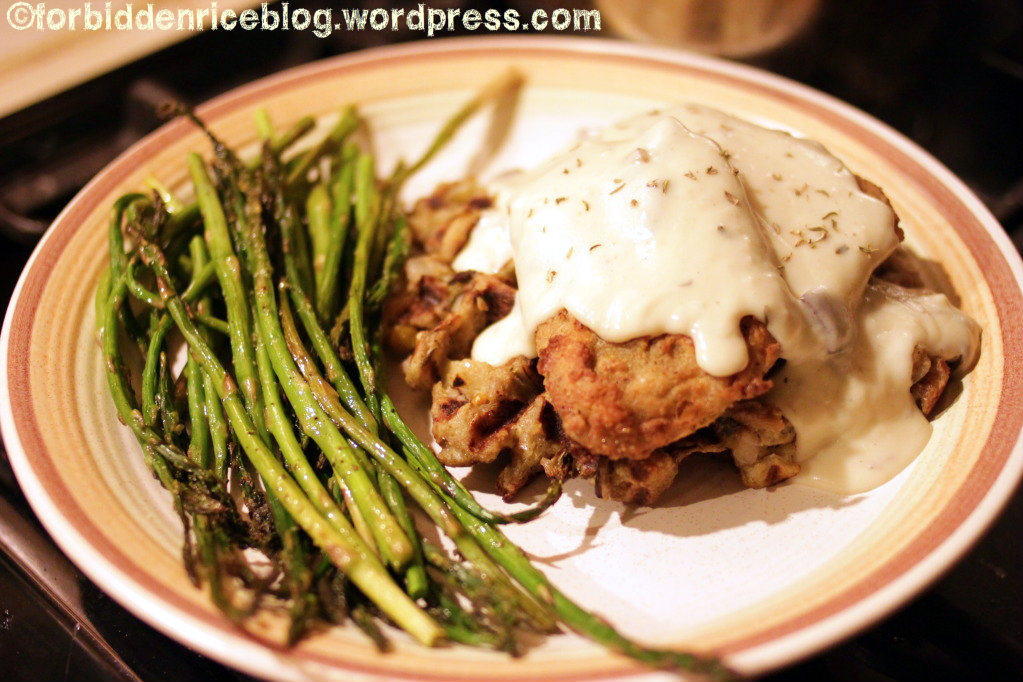 I don't remember growing up, eating vegetarian gravy. Ever. In fact, my memories of gravy revolve around homemade whole roasted chickens, whose drippings were turned into very flavorful, rich chicken gravy. Or, fried pork chop drippings made into creamy pork gravy. Or beefy dark, rich, brown gravy for stewed beef and potatoes.
When I started living with my vegetarian (now) husband, the whole idea of veggie gravy kind of eluded me. I did not like mushrooms. It seemed the only replacement for a "meaty" texture. My mother in law would make a creamy milk gravy for her biscuits and that's where my own recipe began. I enjoy Nana's gravy just fine, especially for biscuits in the morning. But for other dishes, I prefer a richer flavor. I've learned to like mushrooms okay – especially in this recipe, because they're more for texture than flavor. The No-Chicken broth really adds another layer of flavor that is worth the effort of tracking this broth down… But if you can't find it, vegetable broth will work just fine.
This gravy is very creamy and delicious on chicken fried tofu or seitan, on these fluffy biscuits, on pillowy mashed potatoes. It's fabulous for chicken and waffles, on grits, on top of Thanksgiving stuffing… Basically anything you enjoy non-vegetarian gravy on. You can't go wrong.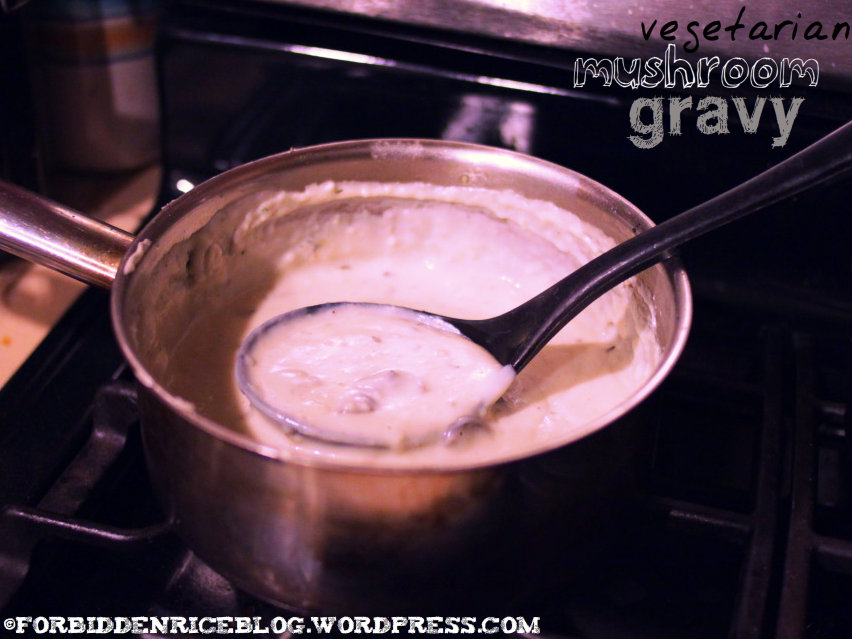 Creamy Vegetarian Mushroom Gravy
Ingredients:
2 pounds fresh mushrooms (I like half crimini, half white button mushrooms)
½ cup unsalted butter (one stick)
1 tbsp. fresh thyme, chopped (or 2 tsp. dried thyme)
1 tsp. granulated garlic
1 tsp. ground white pepper
½ tsp. sea salt
½ cup all purpose flour
1½ cups No-Chicken Broth
1 cup half and half
Directions:
Clean the mushrooms. Cut off any severely dried parts of the stems. Chop the mushrooms into bite size pieces. To do this, I like to separate the stems from the caps, then dice each accordingly.
Melt your butter in a medium-large pot, over medium heat. Once the butter has completely melted, add the mushrooms to the pot, along with the fresh thyme, garlic, white pepper, and salt. Stir to evenly coat the mushrooms. Continue stirring occasionally, until the mushrooms cook down to about half their normal size (5–7 minutes).
Once the mushrooms have cooked down, stir in the flour until the mushrooms are well coated and the flour is absorbed into the butter. Allow the mixture to cook for a minute or two, then whisk in the half and half, and broth. Stir frequently to keep the gravy from getting clumpy.
Continue cooking the gravy over medium heat, until it thickens (10-15 minutes). Serve hot.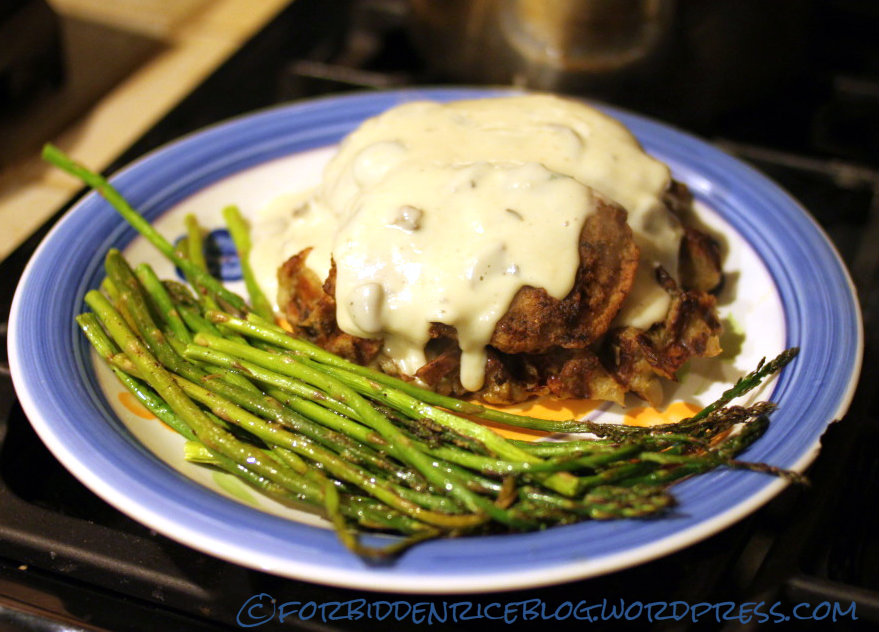 Please follow and like us: